Sheer Perfection!
Today was grocery shopping day, and our first chance to check out what turned out to be a very nice HEB.
---
---
But our first stop was Whataburger of course, for lunch.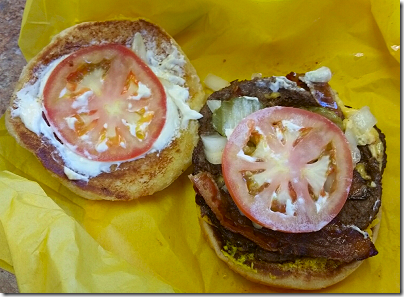 Sheer Perfection!
A #6 Double Meat Whataburger Jr. with cheese, bacon, tomato, mayo, mustard, pickles, and onions.
Jan's #6 is a little different, with cheese, tomato, ketchup, mustard, and grilled onions.
---
---
Note: No ketchup on mine. I'm a purist. Ketchup belongs on French Fries, not on hamburgers or hotdogs.
After leaving Whataburger our next stop was the Donut Palace for a couple of their Bacon, Egg, and Cheese Croissants. These make a perfect meal for dinner on the gate.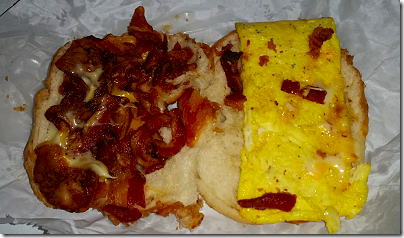 And their Twists and other donuts are delicious too.
I got to the gate about 5:15 expecting to find it very busy, but found that it had been pretty dead all day. Apparently they broke the frack.
Or at least they broke something on the frack. We seen it take hours or sometimes even days to get running again so we'll see how it goes.
Yesterday we had ask a company man to bring us a light tower down here to this gate. The actual gate entrance isn't real wide and a lot of the big trucks were worried about coming through at night since it was so dark in that area.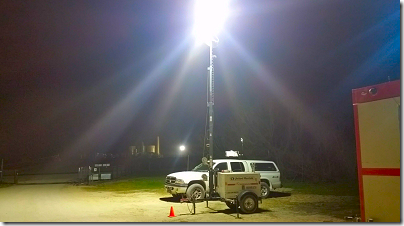 But the lights really brighten up the gate entrance now.
I'm still having weird problems with the phone service here. It varies all over the place, but no matter what I still can't make or receive phone calls. However I can get the Voice Mail for a call I never received.
---
---
Plus I can usually send email and text, but not always. Sometimes I have absolutely no service whatsoever, sometimes I have 1x, sometimes 3G, and sometimes 4G.
And sometimes it says "Emergency Calls Only". So who knows.
---
Thought for the Day:
"Friendstalker" was one of the early names considered for Twitter. I think they made the right choice.
Just like one of the early names considered for Starbuck's was Pequod's.
adfadsfadsf