Daily Archives:
March 10, 2017
I had planned for us to get up about 6:30, but we ended up sleeping in for an extra hour.
---
---
So finally up at 7:30 we got ready to roll before we headed out for breakfast at around 8:30am. As we did last week before leaving for Lake Conroe, we had Schobel's in Columbus, and once again Jan had her Veggie Omelet while I had the Chicken and Waffles.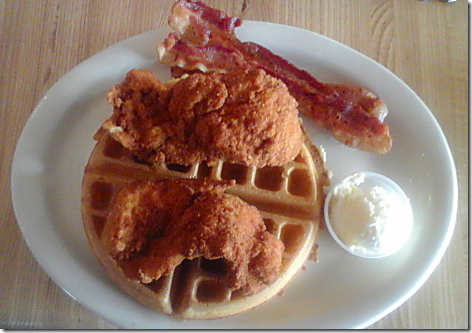 Getting back to the rig, we were hitched up and rolling by 10:30 heading for Junction, TX about 250 miles away.
About an hour later, we made our usual Buc-ee's stop at the Luling. Before going inside we filled up with 90 gallons of diesel at $2.19/gallons, the lowest in the area.
While we were filling up, we were watching the travelers right across from us walk their dogs, even little ones,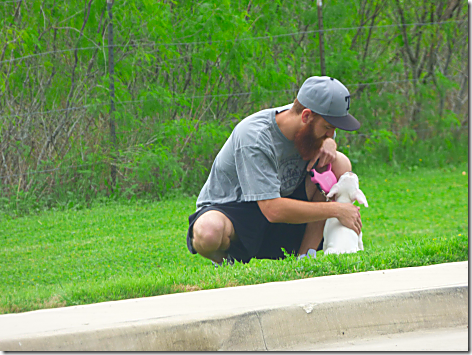 while others walked their . . .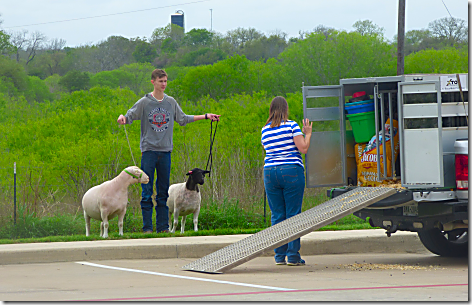 sheep?
You never know what you'll see in Texas. Guess they're on their way to the rodeo in Houston.
---
---
Unlike our past San Antonio pass-throughs, today's seem to take forever, whether from the obvious construction zones, or those 'phantom' slowdowns. You know, those several miles of creeping along, that suddenly just disappear when everyone just speeds up.
We got into Junction and the Pecan Valley RV Park about about 3:30 and were given a nice, long pull-through site.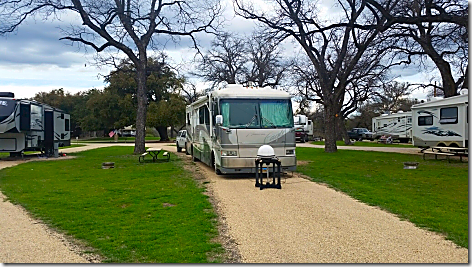 They even furnish leveler pad blocks if you need them. A first for us.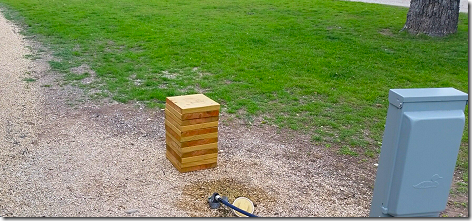 As it turns out Pecan Valley RV Park is in an actual pecan grove.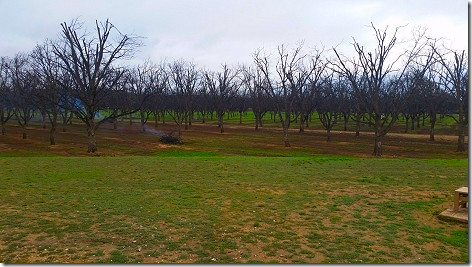 They were trimming and pruning the trees, and then burning the branches, making for a great smokey smell in the air.
The Junction area is known for bad cell/data service, no matter who your carrier is. Which is why I thought that posting a blog last night was questionable.
So I was happy to see a very strong park Wi-Fi signal. BUT . . . There's always a BUT, right?
The park uses the OpenDNS content filtering service, which restricts your access to sites that are on a black list, I guess like porn sites, movie download sites, and other like places. However it doesn't explain why I could access the New York Times website, but not the Washington Post site. In fact about half stories on Yahoo News were blocked.
---
---
And so was our OurRVAdventures.com and Nick's GypsyJournal Blog site. Why I don't know, but it kept me from posting the blog last night.
Tomorrow's trip will be 310 miles to Van Horn and the Southern Star RV Park, where we stayed in 2015. And it has a really good steak place right next door.
---
Thought for the Day:
Nothing is more certain than death, and nothing is more uncertain than the time of dying.
asdfasdfasdf