Daily Archives:
March 17, 2017
I spent the morning tracking down a problem with Charles Yust's Toshiba laptop, which was running very slow, glacierly slow, as a matter of fact.
---
---
After checking a lot of things, including the CPU speed, and cleaning and reseating the 2GB RAM stick, I dug further into the system and found that it was still a RAM problem
The laptop system RAM was showing anywhere for 500 to 2000 Hard Errors per Second. whereas my desktop computer shows maybe 1 Hard Error per Minute, and often goes several minutes without showing any errors.
So I ordered 2 new RAM sticks, one to replace the bad one, and a second one to bump the memory up to 4GB which will also make it run faster.
Finally about 12 noon I headed outside to finish up my rig cleaning by going over it again, this time with Turtle Wax Zip Car Wash & Wax. Took me about 90 minutes and it turned out pretty good.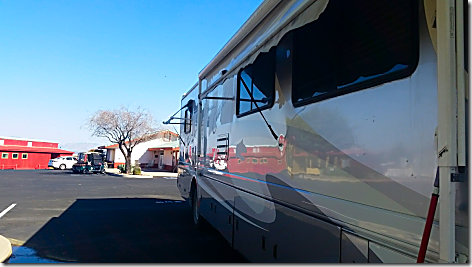 Probably would have been a little better if I had buffed it dry, but still OK.
About 3pm we headed into Tucson to Voyager RV Resort to look at a problem Chris and Charles Yust were having with another laptop not staying connected to the Internet.
Although I was not able to duplicate the problem, I suspect it might be caused by the fact that the laptop's connection to their MiFi was Public and not Private, thus causing the McAfee Firewall to interfere with the data flow. So we'll have to see how it works now, and if the problem come s back.
---
---
Later, after Chris finished up with her customers about 6pm, we all headed over to one of our favorite Tucson eateries, Luckie's Thai. Located in an unassuming strip center storefront location, the Chinese/Thai cuisine is hard to match.
Jan and I each started with a bowl of their Hot & Sour Soup.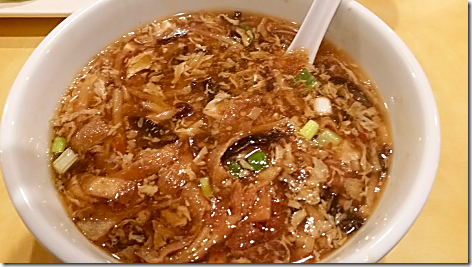 Not quite King Food good, but very, very good anyway.
Then Jan got an order of their Sesame Chicken with Steamed Rice,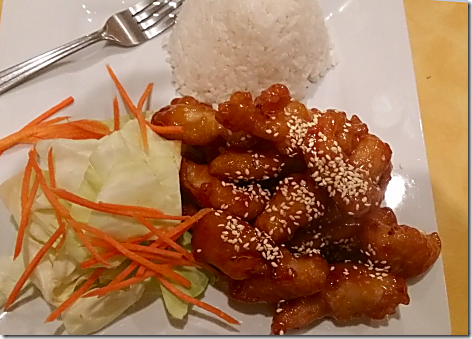 while I went with the Orange Beef with Fried Rice.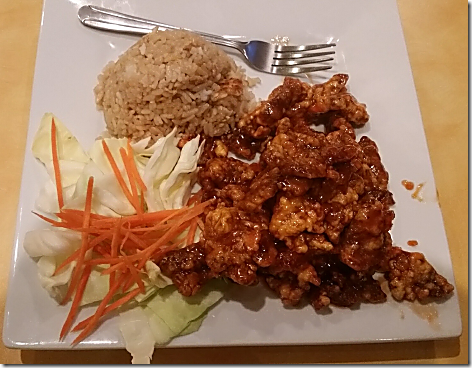 Both very good, with plenty left over for later.
Finishing up, we all rounded out the meal with a shared bowl of their fantastic homemade Coconut Ice Cream.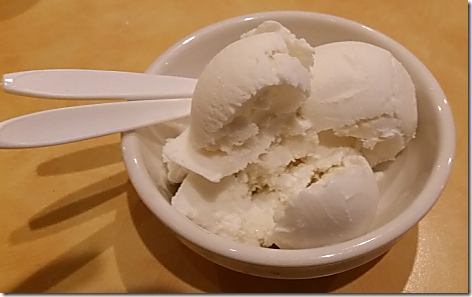 As seems to be usual for us, we finally left at 9pm as they turned the lights out on us.
---
---
Tomorrow we'll head over to Voyager RV Resort where we be for the next week as we attend the 57th Escapees Escapade which starts on Sunday.
---
Thought for the Day:
"Camping is nature's way of promoting the motel business. " ― Dave Barry

dfasdf