Monthly Archives:
June 2017
Another day of doing nothing was really, really nice. At least up here, TS Cindy was pretty much a fizzle.
---
---
But it did leave us with a mid-80's overcast day, cool and comfortable.
Yesterday I tried to make some more Thousand Trails reservations and ran into a strange problem. I normally book us back and forth between Lake Conroe and Colorado River every two weeks this time of the year, and then drop the ones we don't need as we travel later in the year. But this way we've always got a place to stay no matter what.
I had us booked from now through 9/3/2017, so I went to extend us to the end of September. But when I tried to book us from 9/3 to 9/17, the system told me I couldn't do this because I couldn't have bookings over more than two major holidays, and I already had two.
But the only major holiday I could see coming up was the 4th of July, And the next one, 9/4, Labor Day, was the time period I was trying to book. So I got on the phone to TT Reservations to find out what the problem was.
Turns out that though the Error Message I was trying to book over two holidays, they actually meant two holiday PERIODS. And a holiday period is the week before the actual holiday and the week after.
---
---
So, since I was already booked for August 20th to September 3rd, i.e the holiday period, it would not let me book for the week after the holiday.
But the lady did say I should be able to book this after this Sunday, the 25th, after we move over to Colorado River. We'll see.
As we've been traveling the last few month we've really enjoyed using our Amazon Alexa Dot.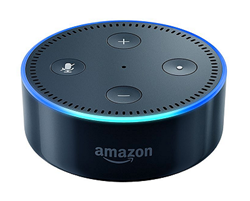 A scaled-down version of the full-sized Amazon Echo, Dot functions exactly the same, only with smaller speakers and less volume. In addition it is also USB powered, unlike Alexa which has to be plugged into an AC outlet. And at $50 (and I've seen for $40 recently), vs the $180 for the full-size Echo, it's a great bargain.
---
---
So what this all means is that it's perfect for use riding on the dashboard while we travel. We can listened to music, talk radio, etc. without worrying about getting out of range of a radio station.
And to make it even easier, we use our portable charger/power supply to power the Dot.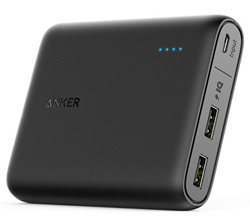 Since this makes it a portable unit, I use it outside when I'm working on something. Works great.
Tomorrow, if the weather holds, we're going to drive up to the Huntsville area to check out our friend's in-progress RV Park and Storage Facility. Looking forward to it.

---

Thought for the Day:
Irony is wasted on the Stupid – Oscar Wilde
dfgsfg
I thought I'd take this blog to recap our recent 3+ month trip circling the Southwest, Northwest, the Badlands, and the Plains.
---
---
>
We left the Colorado River Thousand Trails Friday March 10th with our first overnight stop in Junction, TX.
Although we made a number of overnights alone the way, our primary stops were:
Los Cruces, NM – 2 nights
Benson, AZ – 4 nights
Tucson, AZ – 7 nights
Apache Junction, AZ – 14 nights
Las Vegas, NV – 14 nights
Los Angeles, CA – 7 nights
Weed, CA – 3 nights
Bend, OR – 14 nights
Coeur D'Alene, ID – 2 nights
Billings, MT – 2 nights
Rapid City, SD – 17 nights
North Platte, NE – 3 nights
Bartlesville, OK – 3 nights
Pauls Valley, OK – 2 nights
We did have several milestones along the way.
We covered 5,315.6 miles during our 14+ weeks of travel and passed through 14 states, and stayed at least one night in 12 of them.
Texas
New Mexico
Arizona
Nevada
California
Oregon
Washington
Idaho
Montana
Wyoming
South Dakota
Nebraska
Kansas
Oklahoma
Along the way we hit 80,000 miles that we've put on the coach since we picked it up from the dealer January 6, 2008, and we rang up 145,000 total miles since our coach left the factory in March 1999.
We added the last two missing states, Nebraska and Kansas, to our list, leaving only Hawaii. And as soon as I find the much-fabled land route leading there, we'll be on our way.
---
---
As far as highlights, of course for Jan, it was visiting The Pioneer Women, Ree Drummond's Mercantile in Pawhuska, OK, visiting the family lodge on the Drummond Ranch where the show is filmed, and then topping it all off, meeting and talking to Ree and Ladd at the Mercantile.
It's going to be hard for her to ever top that. She's still giddy.
For me it had to be the Golden Spike Tower and the Bailey Train Yard in North Platte, NE.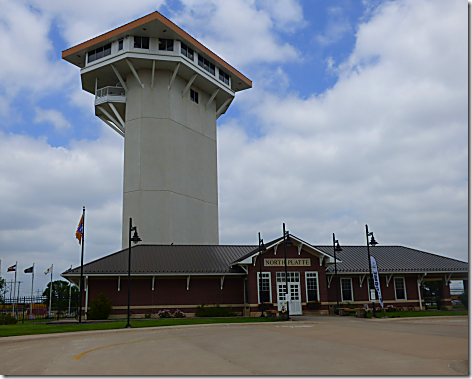 I've always had a thing for trains, both models and real, and we've done a lot of 'trainy' things as we've traveled around the country.
The other highlights, or maybe 'lowlights' were the significant repairs I did as we traveled around the country.
---
---
First up, just a couple of days on the road, was when the control rod that directs air into the rear airbags came loose, leaving them completely deflated, and the rig pretty much undrivable.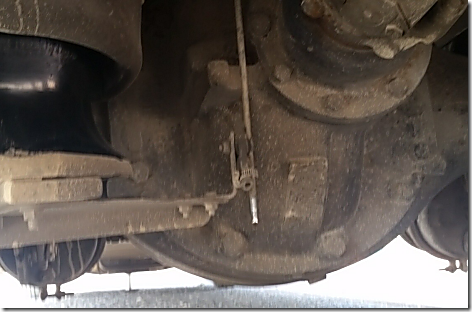 dafasdfasdf
We stayed at the Cochise Terrance RV Park in Benson, AZ for a few days before the Tucson Escapade, and when we went leave, the slide wouldn't come in. Turned out to be a broken bolt.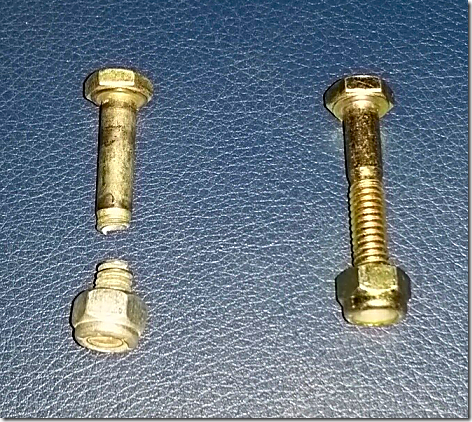 dafasdfasdf
Then while we were in Las Vegas, I replaced my transfer switch which had died recently. I had to jam popsicles sticks into the contactor to keep it pulled in on shore power.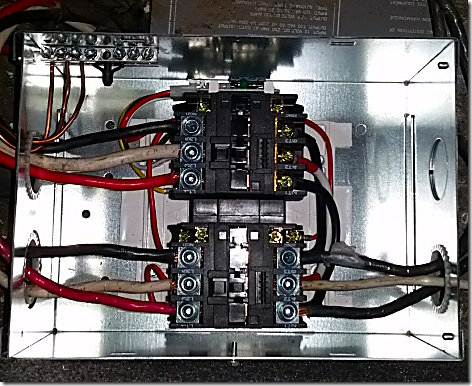 dafasdfasdf
I also replaced the bent, crimped exhaust pipe on our generator while we were in Vegas..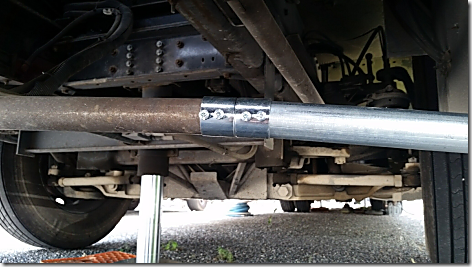 Generator Exhaust Pipe Replacement
dafasdfasdf
Probably my biggest repair was diagnosing and replacing the Allison transmission output speed sensor while we were in Weed, CA.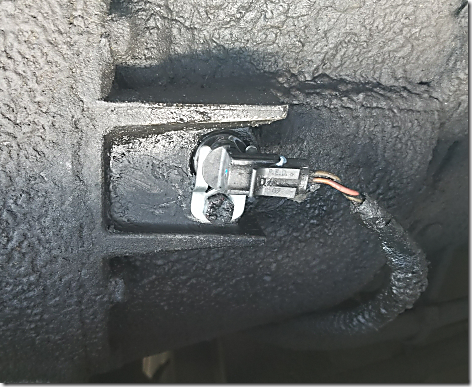 Transmission Output Sensor Replacement – Part 1
Transmission Output Sensor Replacement – Part 2
dafasdfasdf
And of course my generator starter repair while we were in Rapid City, SD that let us travel back to Houston staying comfortable in 90 degree weather.
Generator Starter Repair – Part 1
Generator Starter Repair – Part 2
Generator Starter Repair – Part 3
Generator Starter Repair – Part 4
dafasdfasdf
And finishing up just a couple of days ago in Pauls Valley, OK, tightening down the rig's hydraulically-powered cooling fan motor mounting which was banging around while the engine was running.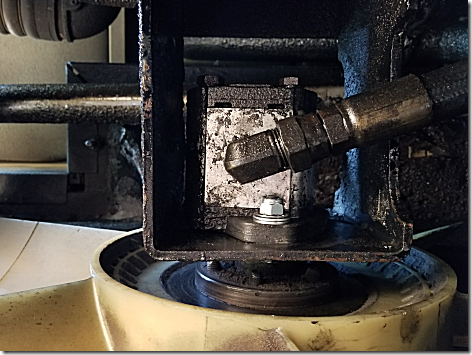 We just stayed home and rested up today, but tomorrow we'll do some shopping and maybe Whataburger.

---

Thought for the Day:

All pop music is about sex. Rock is about wanting to do it, jazz is about doing it, and country and western is about feeling guilty after you've done it.

fgsdfgsdfg