About Us
Jan and I have been married for over 48 years.
r to l: Lowell Morrison, Landon, Brandi White Morrison, Piper, Jan, Chris, Linda
We have two children, a son, Christopher Andrew, and a daughter, Brandi Leigh.
We also have a 22 year old granddaughter, Piper Jean,  the daughter of our son, Chris,  and daughter-in-law, Linda, and a 5 year old grandson, Landon Thomas, the son of our daughter Brandi, and son-in-law, Lowell Morrison.
Jan and I met July 5th, 1967 in Titusville,  FL.  I was spending the summer working my way around Florida and after visiting with my aunt and uncle in Sanford, I answered an ad in the newspaper and started working at Florida Wonderland in Titusville.
Florida Wonderland was a semi-rundown amusement park / western town / marineland type of place.  It was originally built by Tarzan star Johnny Weissmuller for a animal-themed tourist attraction, but it had really gone downhill since being bought by the Governor of Florida's brother.
Jan was working as a dance hall girl at the Miss Kitty soft drink saloon. I was hired to be a guide / performer at the marineland area across the street on Indian River.
We had 2 dolphins, 2 manatees, a 10 ft alligator, a large elephant seal, and a tortoise big enough for kids to ride on.
I took care of the animals and gave the shows for the customers.  I also lived on-site.
We had no ice machine on my side of the highway so several times a day I had to cross the highway to get ice to keep the feeder fish cold.  And luckily for me, the ice machine was located in the Miss Kitty soft drink saloon.
Was I a lucky guy, or what?
We were married September 28th, 1967 and we've been together ever since.
For the first few years, I worked for the Department of Defense  as we moved to different airbases around the country.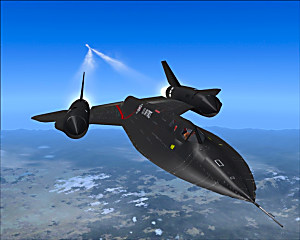 During this time, I did electronics maintenance on F-4B,C, & D Phantoms, A-4's, A-7's, T-37's, EB-57's, RB-57's, and a number of others, including one time on a SR-71 at Otis AFB, MA. And also worked Huey and Cobra helicopters.
Jan had grown up as an Air Force brat and moved back and forth across the country, including Alaska.
My family had also traveled a good bit and we had even lived in Colombia, South America for almost two years.
The result was that Jan and I both loved to travel.  The only reason I stopped traveling for the DOD  was that our son Chris was reaching school age and we didn't want to be changing his school every few months.
We ended up in Birmingham, AL where my parents lived.    I went to work for an electronics company that installed CCTV and cable TV in businesses like hotels and motels.
After a short detour in the fast food restaurant business when my father and I owned a Tastee -Freez in Greeneville, TN,  Jan went back to school to get her degree in Medical Records Technology and I went to work for the Alabama Educational Television Network as a Broadcast Engineer.
After Jan graduated, we moved to Montgomery, AL where Jan went to work in Medical Records for Jackson Hospital and I worked as a Broadcast Engineer and Assistant Chief Engineer for WCOV Ch. 20,  the local CBS affiliate.
A couple of years later I became Chief Electronic Engineer in Alabama and Georgia for Storer Cable TV in Montgomery.  Storer Cable later became TCI Cable which became Time-Warner which became ComCast Cable.
In December 1978  we moved to Houston, TX and I went to work for Taft Broadcasting.  And after a brief retirement, Jan went to work for M. D. Anderson Cancer Hospital in the Medical Records Dept.
Despite the innocuous name, Taft was NASA's prime television contractor for the Space Shuttle program at Johnson Space Center.
Almost all video, except for launch video, came from Taft,  including the video from the Shuttle on orbit.  I spent a lot of time working at the backup landing site at Northrop Strip, White Sands, NM, and in fact, was there when the 3rd Shuttle flight, STS-3, landed there on March 30, 1982. This was the only time a Shuttle has landed at somewhere other than Florida or California. From STS-5 until the Challenger Explosion, I processed all on-orbit video from the Shuttle and distributed it to the networks.
Jan, in the meantime,  had moved over to Medical Center del Oro Hospital where she worked for the next 13 years in Medical Records Quality Assurance and Utilization Review.
I left NASA in 1987 and started my own Computer/Internet business and built up a large client base of customers. Then in 1998 I went to work for the University of Houston – Clear Lake, doing IT support and website programming, as well as retaining my own business.
In 1994 Jan went to work for Polly Ryon Hospital in Richmond, TX working in Utilization Review. Then in 2001, she moved over to Clear Lake Regional Medical Center in Webster, TX where she worked as a Medical Records Coder until 2007 when we started RV'ing.
We bought our RV, nicknamed 'Beauty' on December 27, 2007. She's a 1999 American Eagle with 62511 miles on her. For a diesel, that's just getting broke in.
We picked her up on January 6th, and then on February 6th, we began our RV life, and headed for Alaska.
And all the rest is detailed in the blog.
sfgf