Category Archives:
Uncategorized
Especially Microsoft Windows 10 Updates
With the holiday weekend coming up I thought today was going to be quiet enough that I could get back to work on moving the website from the local server up to Godaddy servers.
---
---
But it didn't work out that way. Not at all. I spent the day fighting the latest Microsoft Windows 10 update, also known as the Spring Creators Update, or Build 1803.
I noticed on Monday that the Shipping Department computer had updated over the weekend, but everything seemed to be working OK, so I didn't look further. But when I came in this morning I had a note telling me that they weren't able to print out the daily end-of-day shipping reports from UPS and USPS on Monday or Tuesday. These print to the printer in the Office Manager's office, so it looked to be a network problem
And the problem was that the Shipping computer was no longer on the office network. In fact it couldn't even see the network, and none of the other computers could see it.
So first up, I went to check out the HomeGroup settings, which is the way the office network is set up., and the way it was set up when I took over the system last year. And I immediately saw the problem.
There was no more HomeGroup. In fact the HomeGroup entry wasn't even listed in the Control Panel. It was just gone.
And a little Googling explained that Microsoft, in their 'infinite wisdom' (do you detect the sarcasm there?) had decided to just eliminate the HomeGroup option. Which, of course, left thousands of networks dead in the water.
There were a bunch of fixes posted online, none of which worked for me. So I tried to back to the old-school method of setting up a workgroup, and then configuring permissions on all three machines, something I've probably done hundreds of times before.
But this time it didn't work, at least not on the Shipping computer. No matter what I tried, nothing worked. So finally having wasted most of the day fighting this, I bit the bullet, and using the Recovery mode function, I uninstalled Build 1803, and dropped back to the previous version, Build 1703.
And after about an hour, the computer rebooted, and now I had the HomeGroup back. Then with a few minutes of configuration, I had the network back and everything worked.
The problem was fixed, but I wasted a day on it.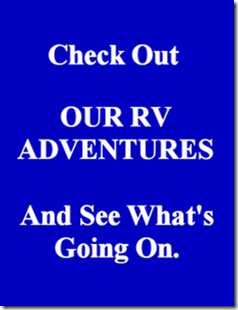 I'll lock down the machine to keep it from updating for a while, until it looks like MS has a fix available. Could be a while.
Looks like I've got a 4 day weekend coming up. With the office closed on Monday for Memorial Day, I don't go back to work until Wednesday. But I've got plenty of website stuff here at home to keep me busy, along with taking more stuff over to the storage room.
---
---

Thought for the Day:
I'm never sure if I have a lot of free time, or I'm just forgetting a lot of stuff.
asdfad
Not a Beaver.
Jan and I headed out about Noon for a client visit. I got a call from a long-time client on Tuesday needing some help with their DSL service and their Netgear modem.
---
---
A client for my pre-RVing days, I hadn't heard from Arlene in several years. But it's always nice to hear from an old friend. But just about the time we were leaving, I got a call from my main client saying that the Shipping computer in the back had lost its Wifi Internet connection. So I made a detour by the office first.
Normally I just have to unplug the WiFi USB dongle, wait about 10 seconds, and then plug it back in. But not this time. The WiFi drivers seemed to have just disappeared. I even tried plugging in a spare dongle, again with no luck.
So then I pulled out the big guns. I rebooted. And that fixed the problem. So I was off to my scheduled client.
Arlene has phone service / Internet service through Frontier/Verizon. Then a couple of weeks ago everything quit. The repair guy fixed something outside, hooked his test meter up inside, said they had phone service and Internet service, and then left.
And yes, the phones did now work, and by not the Internet. They could connect via WiFi via their Netgear DSL modem, but there was no Internet. But when they called Frontier they were told that the company would not do anything with a non-company modem and they were on their own.
Checking the modem, it had a green DSL light, and a amber Internet light. But the amber should have been green. So I started changing out the DSL cable, the DSL/Phone Line splitter, and even did a full reset on the modem. All with no luck.
So it sure looks like the modem is bad, but the only way to tell would be to swap a new one in its place. But that would mean buying a new one for ~$200. I suggested that they call Frontier and have them bring out a new one.
That way Frontier will be responsible for everything, and let them fix it.
Wrapping that up, Jan and I headed back into Webster, but before that we made a bathroom stop at a new convenience store near Johnson Space Center, called Bucky's.
No, not Buc-ee's, but Bucky's.
I had wondered about the closeness in the names, especially since Buc-ee's just won a lawsuit against Choke Canyon Travel Center, because they said Choke Canyon Alligator looked too much like Buc-ee's Beaver.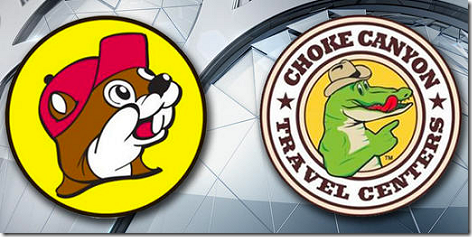 Not sure I can see the similarity.
But Bucky's doesn't have an animal in their logo,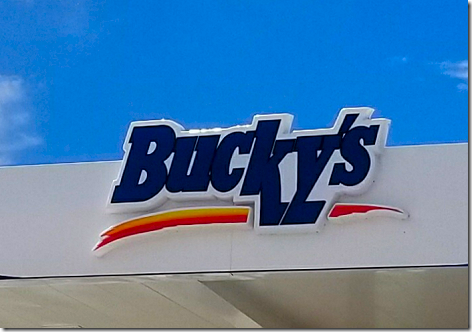 and their Bucky is a dog.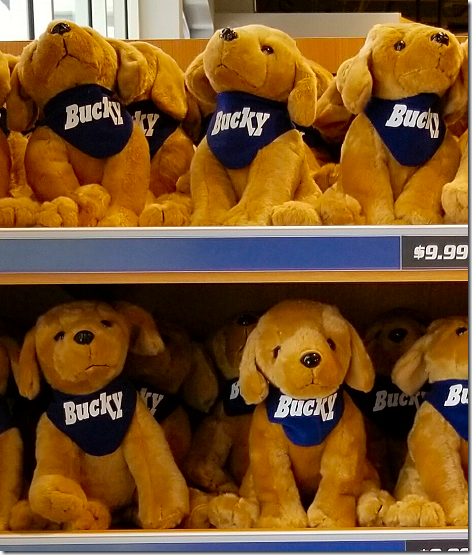 But the place sure looks a lot like a Buc-ee's, just not quite as big. Yet.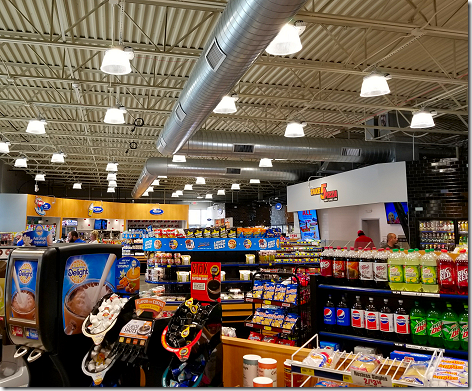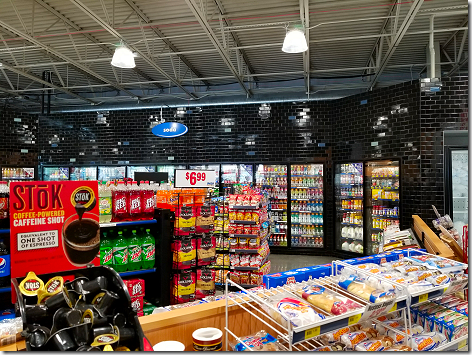 Then it was on over to Floyd's Cajun Seafood for lunch, with a quick stop at the Webster PO to drop off a package.
And after our usual delicious meal, it was on up to Sam's for a prescription and then the WalMart next door for a few things before we headed home.
---
---

Thought for the Day:
Patience – What you have when there are too many witnesses.
hhdg