Category Archives:
Uncategorized
Please remember, Our RV Adventures is an Amazon affiliate. When you do your shopping through any of the Amazon links here, including the Search Amazon box in the right sidebar, it won't cost you any more, but we'll get a small commission on everything you buy. Just click on the Amazon link, then shop as usual. Thanks.
Plus, many of you are sharing our blog with others using the "Share this:" buttons at the bottom of each blog. Again, Thanks.
---
---
Work today was one of those days where I did a lot of different stuff, but didn't seem to get a lot done. It was mostly just stomping out small fires.
About 6pm we picked up my client's office manager, Jennifer, to take her out to dinner with us.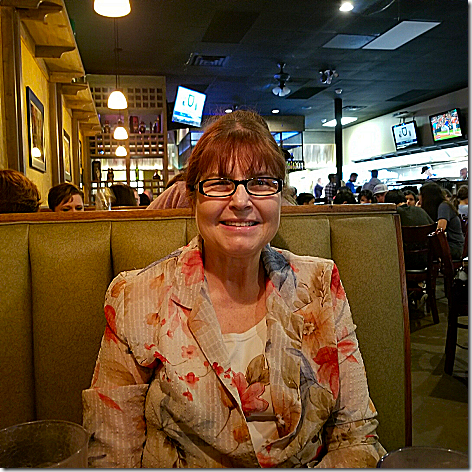 I've known Jennifer since I first started working for him in 1998 so we've been working together for a long time.
We asked her to suggest a place in this area that she liked and she picked Gio's Flying Pizza right down the road on FM517 toward Dickinson. And a great choice it was.
She's eaten here a number of times, but it was our first.
Jan and Jennifer both started off with a small salad, though they looked pretty big to me. And, of course, being an Italian restaurant, the salad had pepperoni on it.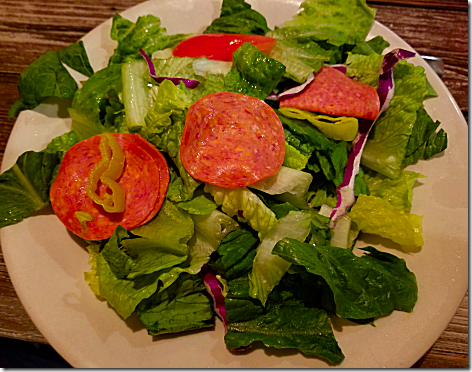 ---
---

While they went the salad route, I had a bowl of their Pasta E. Fagioli soup. Different from other places, like Olive Garden, for one. but delicious anyway.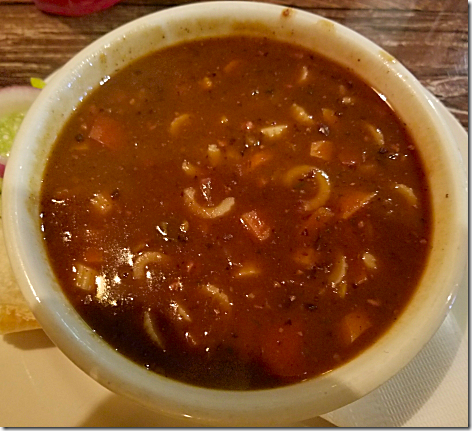 Jennifer had said how good the Lasagna was, so Jan copied Jennifer's choice with a big serving.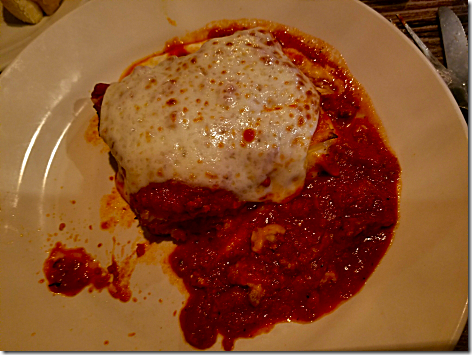 For my entrée, I got the Grilled Chicken with Sautéed Veggies. But since the Veggies consisted of Zucchini and Squash, not my favorites, I asked for the Sautéed Green Beans that I had seen go by on someone else's plate. And it was a good choice.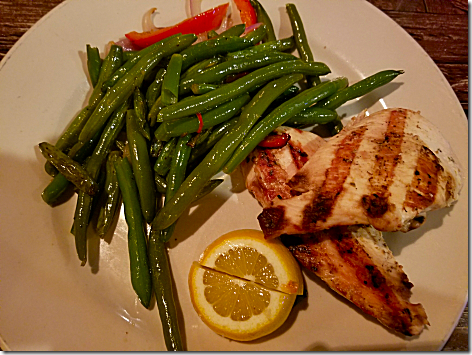 Finishing dinner we hung around for a couple of hours just talking, especially Jan and Jennifer getting to know each other. We did talk some about RV'ing and some of our friends, We mentioned some of the hobbies that people have, like Nick Russell's Miss Terry, who weaves things like this beautiful shawl she made for Jan a couple of years ago.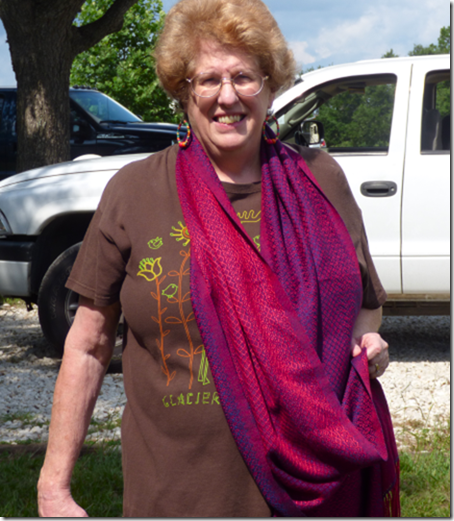 Jan always wears it on special occasions.
Tomorrow, depending the weather, I'll do some more prep work for our RV trip that we're planning for Sunday. I got distilled water last night so I'll take care of the rig house batteries, and then take down our weather station's anemometer that's mounted on a pole tied off to the ladder at the back of the rig.
---
---

Thought for the Day:
My mother was a English teacher. So I'm always silently correcting your grammar.
asdfdf
After a quiet morning, me doing web site stuff and Jan reading, I went out about 2pm to add air to the rig's tires.
---
---
I used my Sears 150 psi Air Compressor to quickly air up all my tires, the front ones to 105# and the rear duals to 100#. All of the tires were in the 90# range when I started, not because they had leaked down in the last 5 months, but because when I last topped them off the temperature was in the high 90's, while today it was in the low 70's.
I've had this compressor since January 2011 and it's never had a problem. It can air up the big RV tires to 120# plus without breathing hard. The one I have came from Sears but they no longer sell it. (Do they still sell anything?) But you can get the same one under the Porter-Cable brand from Amazon, probably who made it for Sears.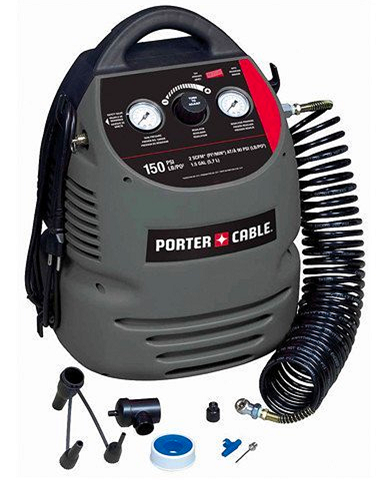 Porter-Cable 150psi Air Compressor
---
---
I did add this Power Tank TIG-8170 Digital Inflator with a locking chuck to make it easier to air up the tires without bending over the entire time. Just lock the chuck on the tire valve and go to it.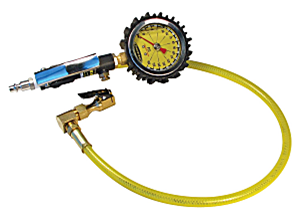 The only other thing I've done to it in the last 7 years was to replace the compressor's air hose with a longer one.
I also planned to add water to the rig's house batteries, but discovered that I was out of distilled water. So it got put on the WalMart list for tonight.
About 4:15 Jan and I headed up to Webster to meet up with Chris, Linda, and Miss Piper at the East Star Chinese Buffet for dinner.
We've never eaten here, but a number of our friends have recommended it, and it turns out Chris and Linda have eaten here too.
How did we get left out?
I ended up getting the shrimp, the shrimp, and, of course, the shrimp. And some veggies too.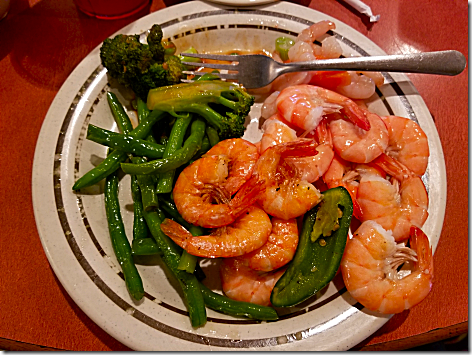 Cold Boiled Shrimp, Hot Pepper Shrimp, and Shrimp with Veggies.
The Trifecta.
Everything was really good, although Jan didn't like the Hot & Sour Soup as much as I did.
But we'll go back.
Coming home we made a WalMart stop for a few things before getting home about 8.
Tomorrow, more work, and probably more machine repairs.
---
---
Thought for the Day:
Exercise. Eat Right. Die Anyway. What's the point?
dfgadfd