Today was really nice, the first time I've been able to sleep in for about a week. What with Clear Lake trips, moving to a new park, and other stuff, it's just been go, go, go.
---
---
In fact, we never left the rig at all today, and maybe not tomorrow either.
I mentioned yesterday how nice this park, Hillcrest RV Park, is. But I do have a small gripe. The Verizon signal is pretty weak. I was hoping for better since there's a cell tower right down the road, but apparently it's not a Verizon tower. Oh Well.
They do have park WiFi here, but since I haven't been able to find anyone to pay, I haven't been able to get the code.
I really like my new printer, a HP 4650 Wireless Printer.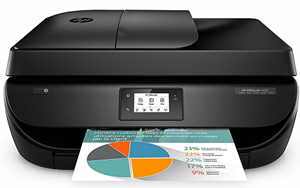 It's well worth the $70 cost, with edge to edge printing, an auto document feeder, and automatic two-sided printing. It's also much faster, but for a different reason than you might think. It is marginally faster, 9.5ppm vs. 8.5ppm, compared to my old printer, but that's not the real difference.
---
---
The way most people judge a printer's speed is how soon the page comes out when they hit the PRINT button, because they usually only print 1 or 2 pages at a time. So the fact that their printer can crank out 9.5 ppm really means nothing.
No, the real speed issue for most people is what's known as TTFP, or Time To First Page. In other words, how soon that first page comes out. And in this case the TTFP for the 4650 is over twice as fast as my old printer. So that's the real difference.
A while back we came across this old photo of Jan. She thinks it was in the 1st or 2nd grade. It's about the size of a postage and was rolled up in a tight scroll. So flattening it out and scanning it, I had this.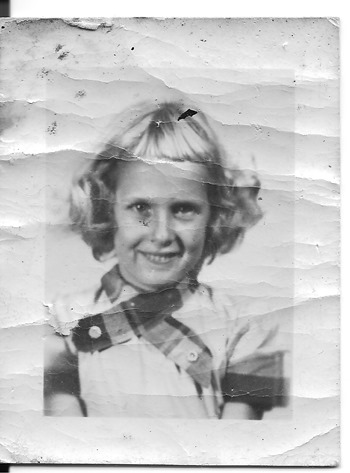 But after about a hour or so with Paint Shop Pro (a Photoshop clone) I had this.
---
---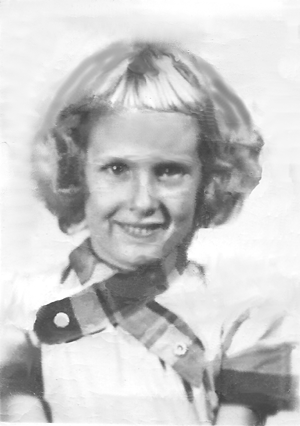 Not bad. She's was a cutie even back then.
If you were worried about tomorrow's prediction of the end of the world, David Meade, the Biblical Numerologist who announced that The End Is Nigh, says,
Apparently the End Is Still Nigh, not just as Nigh as was predicted. But it's still coming, he said.
You can count on it.

---

Thought for the Day:
The older I get the less I care what people think of me, therefore the more I enjoy life.
fgsfgsf

Today was another Clear Lake day, but this time with the added benefit of pouring-down rain most of the way down.
---
---
Because of the aforesaid rain, I left for home about 3pm instead of my usual 4. I did make a stop at a nearby O'Reilly's Auto Parts to get some wire loom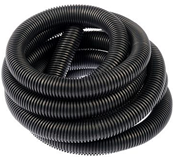 for the rewiring of my rig/toad lights using the new connectors that I bought.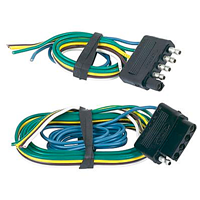 The loom is used to cover the wires to protect them from being abraded or damaged.
Getting up to Willis I made a quick stop at the Kroger's for gas and a few groceries before getting home about 5:30.
---
---
Yesterday's trip over here was first time for two of my recent upgrades, the slide remote control and the rear AC control. Well, I'm batting .500
The rear AC remote worked perfectly, turning the unit off before I started up the generator, and then turning it back on once the generator is up to speed, saving walking back and forth.
The slide worked, kind of.
Pressing the 'B' button started the slide coming in . . . for a little bit. When it was almost all the way in, it suddenly started going back out, even with no buttons pressed. And then when it was all the way back out, it stopped. Again without pressing any buttons.
WTH?
So I tried it again. And got the same result.
WTH? 2
After doing this a couple of more times, I bought the slide in manually as always before.
I have no idea what could cause this, so it's back to the drawing board, I guess. Don't know if it's a bad unit, or what.
---
---
We're really enjoying our stay here at the Hillcrest RV Park in Punkin, TX.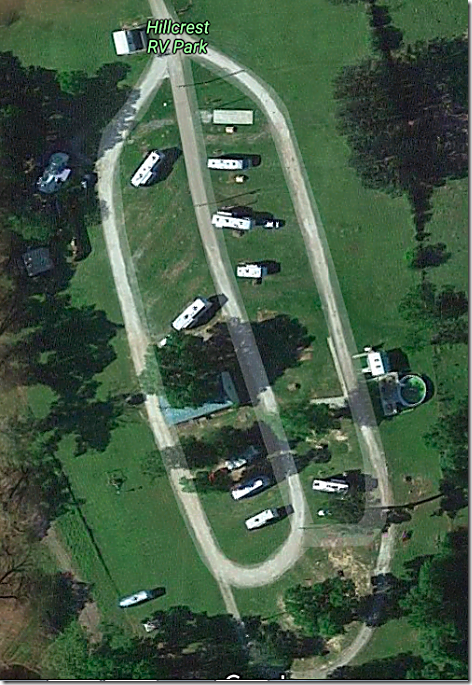 Level sites, good, solid power, great! water pressure, and even better, I haven't been able to find anyone to pay yet.
The only strange thing is the 600ft driveway leading in from TX150. It is strictly a one-way road, so you better be sure that there's not another rig coming in or out. Otherwise someone's backing up.
Tonight Jan and I watched the 3rd installment of The Orville and we like it more and more.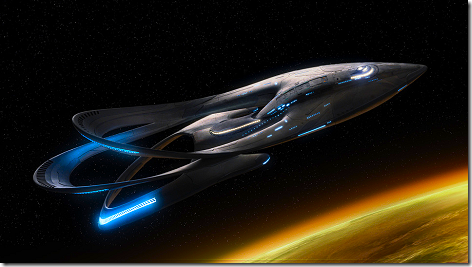 The combination of serious story subjects injected with sometimes off-the-wall humor seems to be a perfect duo. Can't wait for next week's episode.
---
Thought for the Day:
A third of all vegetarians eat meat when they're drunk. Don't know what this says about drinking or vegetarians.
ghdgh