I spent the morning mapping out the rest of our travel year, or at least the part that ends up with us back at the Colorado River TT starting the 14th of August. We'll be there for two weeks around the time of Landon's birthday party on the 22nd, plus Jan has a follow-up doctor's appointment on the 21st. No problem, just a regular checkup for her breast cancer last year. Then, after that, we don't know yet. But we've got 2708 miles to go until we get there.
The only question mark for the trip are the two weeks from July 20th to August 2nd. We're trying to decide on staying at the Cherokee Landing TT or Natchez Trace TT, both in Tennessee. The recommendations seem to lean toward Cherokee Landing, but we're still thinking about it.
Some people have said to stay a week at both, and we may end up doing this, But part of me just wants to park for two weeks and kick back. So we'll have to see.
About 6:30 we had our first real rain since we go here two weeks ago. We've had a couple of little showers a few nights, but nothing worthwhile. But the storms moved in tonight and it just poured, heavy enough to knock out our DirecTV  for almost an hour
We're also supposed to more thunderstorms over the next couple of days, and in fact, the high temp of Sunday is only supposed to be 95 degrees
Yeah, right. It gets cool just as we're ready to leave.
Tomorrow we're going to have lunch at La Fonda, then go into Cottonwood to Hog Wild BBQ to pick up some to take with us when we leave here on Monday. Sunday we'll have dinner at Crusty's Pizza down in Camp Verde, and while we're there, we'll pick up a couple of their Baked Spaghettis dinners to take with us. We'll cut them in half, vacuum-seal them, and freeze them, again for later. Each one is big enough that half makes a meal for each of us.
____________________________________________________________
Thought for the Day:
The squeaking wheel doesn't always get the grease. Sometimes it gets replaced. – Vic Gold
asdfasdfT
With my buddy Nick Russell's help, I think I've finally got a handle on the whole Arizona CCW thing. Looks like all I have to submit the paperwork with a photo, two fingerprint cards, a copy of my Utah CCW, and some money, and then just wait a while. Almost easy, peazy.
Yesterday morning when I was making coffee, I accidently broke a chunk out of the bottom of the carafe of our Hamilton Beach Flexbrew coffee maker.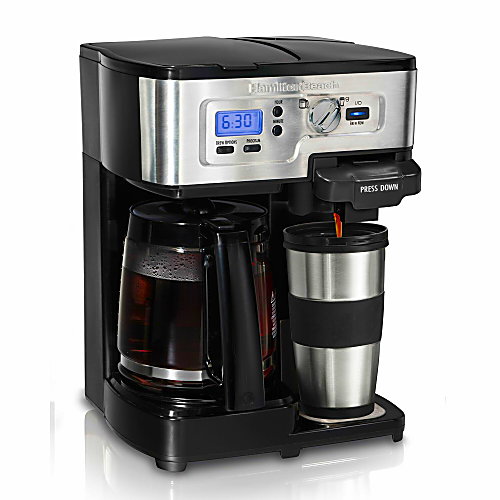 We got this 2 or 3 years ago when we needed a new coffee maker, and since we wanted to also try the whole K-Cup thing, this one seemed a good choice. But using it for the next several months, confirmed what I had already thought.
At least as far as I'm concerned (Jan too, for that matter) it is impossible to make a good cup of coffee using a K-Cup. It's always too bitter. I tried a bunch of different brands of coffee in the K-Cups, all with no luck. But it turns out it wasn't just the K-Cups.
The Flexbrew has an option so that you can put your own coffee grounds in a K-Cup replacement so you can make a single cup of your own coffee. But what I found was, using the same amount of coffee and water, if I used the K-Cup side, it was bitter and not very good.
But if I ran that same amount of coffee and water through the regular brewing mechanism, it came out tasting as good as usual. So for that reason, I haven't even used the K-Cup side in over a year.
So after I cleaned up the glass, I checked Amazon to see how much a new carafe would cost. And it was about $30. Wow!  So since we were going to Wal-Mart this afternoon, I thought I'd wait to see what they had.
And what I quickly found out is that I could buy a whole new coffee maker for a lot less than a new carafe. In fact, they had this Mr. Coffee 12 Cup Programmable, normally $28, for less than $20 on a 4th of July Rollback.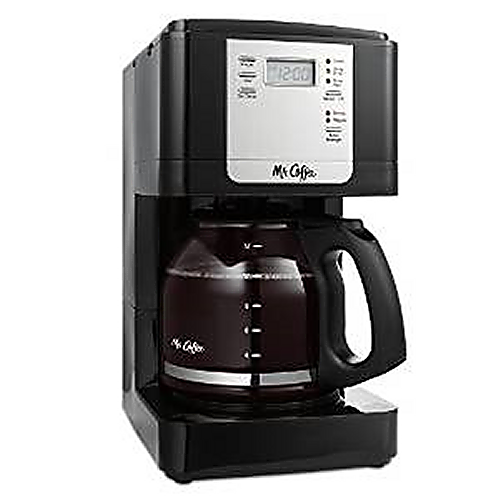 And this one also had the brew strength selector that we liked on the Flexbrew. So we came home with a new coffee maker that made us great coffee this morning.
It seems like I'm always being surprised how Wal-Mart takes care of their customers. Back last Friday when we got home from a Wal-Mart run, I found that we were missing a couple of items. Since they were the last two items rung up and they weren't really big, I figured they were just left at the bottom of a bag and didn't make it into our cart.
We didn't get back to WM until yesterday so I took the receipt to Customer Service to see if I could get my $9 back. When I told the guy what had happened, he turned around, grabbed a large file card box, and then flipping through it, found a copy of my receipt.
When a customer leaves any items at the checkout, the receipt for them is turned over to Customer Service to wait for them to come back. When I asked, he did say that even without the receipt, they would refund the money, unless it was a big screen TV or something. Nice service.
Later in the morning, I spent time on the phone making reservations for our next couple of weeks after we leave here this coming Monday. Our first night will be in Sun Valley, AZ, then 2 nights in Albuquerque and 2 nights in Amarillo, and then 4 nights in Pauls Valley, OK.
After that  we don't have a hard date until August 14th at the Colorado River TT for Landon's birthday, so the in-between time is still up in the air.


Wrapping up for today, my great-niece Stahlie has put up a new website for kids who don't really like history. Called Adventurous History, it looks like she's off to a great start with a very nice looking site.
Besides being a real history buff, she's also a great artist.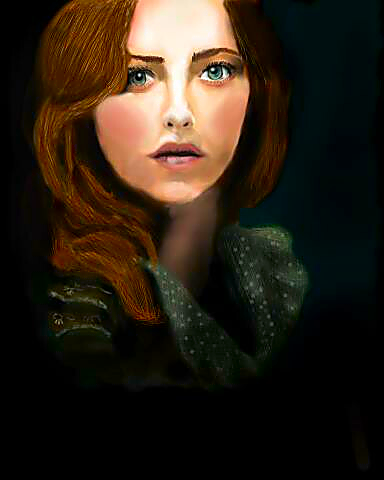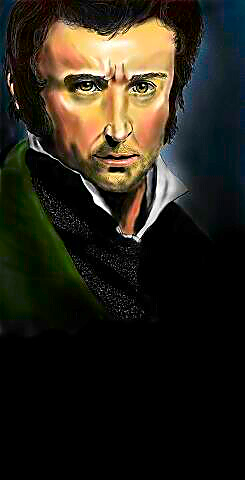 Keep checking back to her site as she adds new material.
____________________________________________________________
Thought for the Day:
"I'm selfish, impatient, and a little insecure. I make mistakes, I am out of control and at times hard to handle. But if you can't handle me at my worst then you sure as hell don't deserve me at my best." — Marilyn Monroe
asdfasdf