I had a meeting at the house at 3pm with one of the We Buy Ugly Houses people. Jan wants to be sure you know that her house is NOT ugly, but that's the name they go by.
---
---
Turns out they're actually a nationwide franchise with local agents..
The guy showed up right on time and spent about 45 minutes going over the place. He made us a good offer that is close to what we want, but not quite. So I'm going to call a few other places to see what they'll offer.
One thing nice about his offer is that it's all cash, no closing costs, close in 7 days, and more importantly, AS IS. So no redoing baseboards or anything else.
After I got home we headed back out about 4:45 to once again have breakfast at Denny's, pretty much our favorite place for our favorite meal.
Or at least our favorite for dinner-breakfast. For breakfast-breakfast, or lunch-breakfast, we like The Egg and I a little better, mostly due to their delicious Hazelnut coffee, but they're only open until 2pm.
Then, after Denny's, we drove across 646 to the Target for a few things, mainly a fillable lamp base and a shade. Jan wanted to make a shell lamp for herself like the one she made for her sister Debbie on our recent trip to visit her up in Illinois. Jan already had plenty of shells so she just needed something to put them in.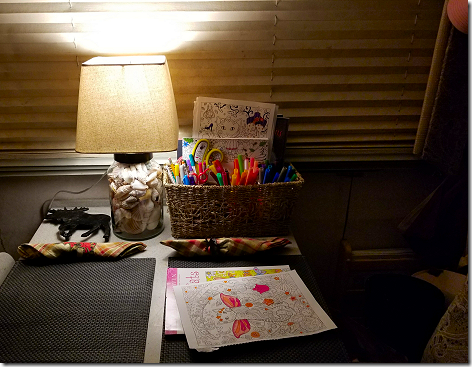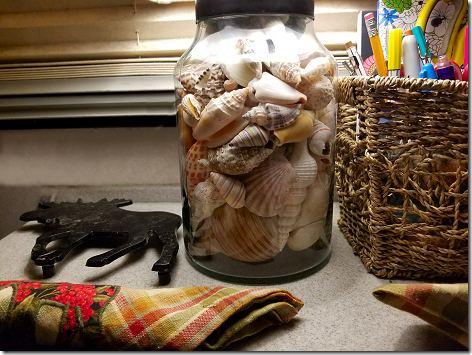 Looks really good, and great for her coloring book sessions.
While we were there we decided to pick up some groceries to save ourselves a separate stop at WalMart. But one thing we quickly noticed was that stuff we were buying, was noticeably more expensive than the same stuff at WalMart.
As we were getting home, I got a call from Rob, the park owner, asking me to try the park WiFi again when we got home. It had been down since yesterday, and Comcast had been out again working on it. They came out yesterday and it worked for a while afterwards, and then died again. But so far this evening it's still going strong.
Tomorrow we're heading up to Katy to have lunch with Brandi, Lowell, and Landon at our favorite Little V's Vietnamese Bistro. Really looking forward to it.
Everyone knows how much I like toys, and I had a new one delivered today. And not only is a very useful device, you can maybe save some money on medical bills by doing your own colonoscopy, right in your very own home.
Yes, you can have your very own $35 Endoscope Inspection Camera,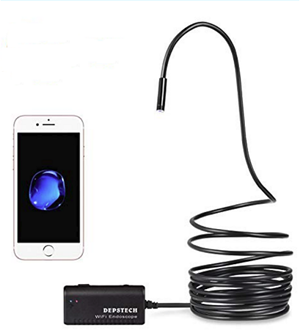 handy for checking out tight, dark areas, anywhere within about 11 feet. It even has an LED light on the end to brighten things up. It also comes with interchangeable tips, one with a magnet, one with a hook for grabbing things, and another with a right-angle mirror for peering around tight corners.
I plan to use mine to look up beside the rig's engine, trying to see where my oil leak is coming from. But just think of all the money you can save at the doctor's every 5 or 10 years.
---
---
Vaseline sold separately.
---
Thought for the Day:
For some people, minding their own business is a full-time job. Or should be.
fghf
I think I've been 'inventing' things my entire life, or at least as far back as I can remember.
---
---
The first real 'viable' invention was when I was about 6 (1954ish) and we were living in Gulf Shores, AL where my parents had a motel on the beach.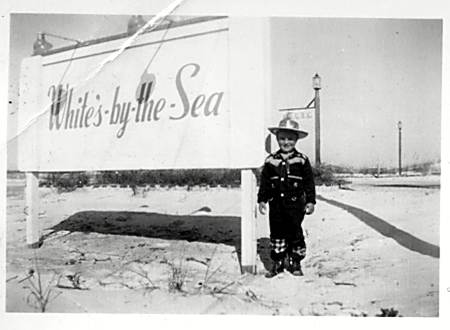 We had just gotten a TV, because there was finally something to watch. Or at least more than one station on the air. WALA, channel 10 in Mobile, AL, WKRG channel 5, also in Mobile, and WEAR channel 3 in Pensacola, FL. (For some reason, I remember those call signs and channels. But I can't remember where I left my glasses.)
But besides the fact that the stations were about 50 miles away, the Mobile and Pensacola stations were in opposite directions from us. So the 50 foot tall antenna had to be turned to point toward Mobile or Pensacola, depending on what we were watching. And guess who got to go outside and turn the antenna pole.
So I decided to try using my Erector Set motor, one just like this one,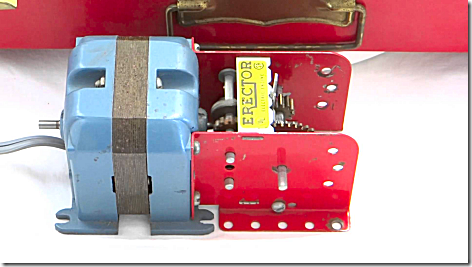 to make the antenna turn. Of course, even with the different gears, it didn't have the power to make it rotate. So I kept adding gears, including some from a couple of bikes I had around. eventually ending up with a bike chain driving it.
And it worked.
But there was a small problem. The motor was geared down so much that it only took about 90 minutes to make the 180 degree turn.
So after this, I've always thought that I invented the antenna rotor. After all, I had never heard of one before, and mine worked fine. I just needed a bigger motor
Of course I guess I'm still inventing things, like my remote-control waste tank dump system. I put it aside when we left on our trip, and I probably won't get back to it until we're finished with selling the house.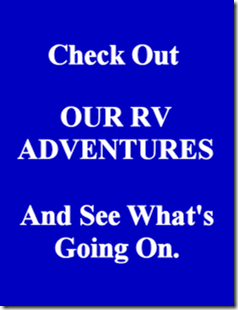 Readers might remember back in March when I replaced the battery in my 6 year old malfunctioning Garmin Nuvi 1490 LMT GPS. And for $15 my GPS was good to go again.
For about 4 months.
Then it started almost-constantly shutting down and then turning back on, all by itself. Googling said it might be a problem with a bad update downloaded from Garmin. But I hadn't updated the unit during the time frame when it started acting up. I figured it could be a problem with the 12volt power cord, but shaking it or wiggling it didn't seem to make any difference.
But before I replace the unit, (I already have one picked out) I decided to risk $6.89 to get a new cord from eBay to be sure it's not something internal with the circuitry inside the plug.
Luckily I'll be able to move all my stored locations for the old one to the new one if I replace it. I would hate to lose all 6 years worth of data.
We've got a buyer coming tomorrow afternoon to look at the house and make us an offer. So we'll see how it goes.
---
---

Thought for the Day:
Women and cats will do as they please. Men and dogs should just relax and get used to the idea. – Robert A. Heinlein
sfg