After two recent very busy days, it was nice to not do anything today. At least anything outside the coach. Well, I did walk the garbage over to the dumpster, but that was it.
It was fun opening the Amazon packages we picked up at Brandi's yesterday, almost like Christmas.
First up were the new DirecTV Remotes we ordered to replace our flakey ones.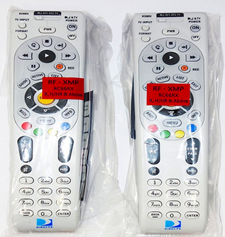 Blog reader Art Raeck did clue me in on the secret to getting them open. But with 3 of them to repair, and the fact that I can get newer, better ones for $4 each on Amazon led me to take the easy road and just get replacements.
It only took me a couple of minutes to program them for our RCA LCD T'V's since the needed code was the first on the list. It's really nice to have all the buttons working again.
Next up was a pair of EMT or Trauma Shears. They were all over the TV ads a few years back, and we bought one a good while ago, but it disappeared.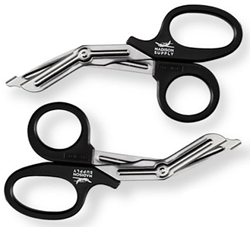 These type of scissors are used by EMT's and in ER rooms, to cut people out of their clothes, belts, shoes, pretty much anything, including metal. In fact you can actually cut a penny in half with one. So they're nice to have around.
The final package was a second mounting kit for my A-118 dashcam.

The kit that came with the dashcam I used for the truck, but didn't get one for the rig. I had kludged one up, but still had to swap the power cable back and forth. So this way it will just take a couple of minutes to move the cam back and forth.
I've had this dashcam for about a year and a half, and I really like the quality video it puts out.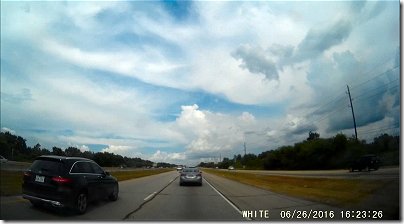 I really wish I'd had it mounted in the RV when we had our blowout in May of last year. It would have shown what a wild ride we had as we came to a stop.
We've talked before about problems people have had being forcibly upgraded to Window 10, whether they wanted to be or not. Well, here's a story about a lady whose travel business computer was trashed by a rogue Windows 10 install, causing her to lose business. So she sued Microsoft . . . and won. S10,000, in fact.
You can read about it here. Lady Sues Microsoft
Three days a week, Landon goes to a Summer Daycare that sounds more like a summer camp. Anyway, the other day they did a Robotics Class, with a kit for each student to assemble on the table.
After everyone sat down, the teacher started talking about robotics, but before the teacher could start giving instructions on how to put the kit together, they discovered that Landon had already assembled his kit . . . perfectly.
The teacher said he's way beyond the other kids in his skill level. Must be all those Lego kits we got him.

I mentioned the other day about Karma and Jan fighting over who gets to use Moose The Footstool, so this time Karma got there first.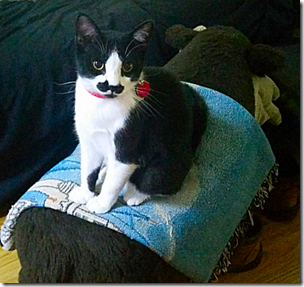 So this time Karma won.
---
Thought for the Day:
People say that money is not the key to happiness, but I always figured if you have enough money, you can have a key made.— Joan Rivers
adfadfadf
We left the park about 3:30 for our usual 1 hour trip into Katy to meet up with Brandi, Lowell, and Landon at Texas Tradition, a local Katy restaurant that they discovered a week or so ago.
But our normal 60 minute trip took over 90 minutes due to 45 miles of rolling phantom slowdowns. And it started as soon as we turned onto US-10 in Columbus with bumper to bumper 10mph traffic as far as we could see.
But then a couple of miles out of town everyone started speeding up, and very quickly we were all doing the 75mph speed limit,
For about 5 miles. And then the brake lights came on, and we all quickly slowed down to a dead stop. But then after a few minutes we again slowly started moving forward. The creeping along lasted for another few minutes until suddenly everyone accelerated back up to 75 again. On several of the wide, sweeping curves where we could see the road for several miles, all we could see was solid traffic. Nothing but brake lights.
And the outbound side of I-10 had no problems whatsoever all the way.
This whole 'rinse, lather, repeat' thing lasted all the way until where the speed limit drops to 65 at the Waller county line and the Colorado River. Then everyone sped up to 75 again and it stayed that way until we got off I-10 15 miles later.]
We never saw any accidents, any construction, or any reason for the slowdown/speedups. So who knows.
I can't wait for driverless cars. For everyone else, but not for me.
But it did cause us to be about 30 minutes late to meet the kids. But it was worth the wait.
Texas Tradition is a smallish family restaurant on US-90 near downtown Katy, And boy is it good. And the portions are enormous too.
Brandi had the Seafood Platter, while Lowell and Jan had the Chicken Fried Chicken Platter, Jan's with Fried Okra and Homemade Mashed Potatoes.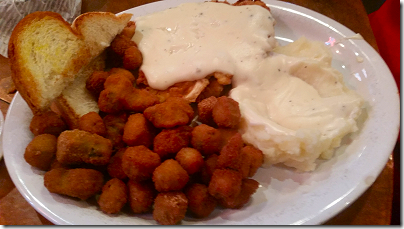 I went with the Jalapeno Bacon Cheeseburger with Sweet Potato Fries.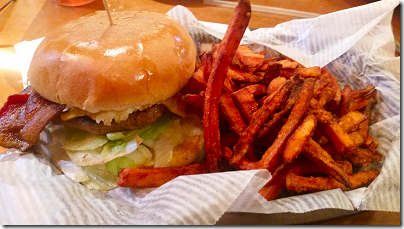 And even though we were all stuffed, we couldn't resist getting a couple of their fabulous homemade desserts to take home.
Jan went for the Chocolate Cream Pie,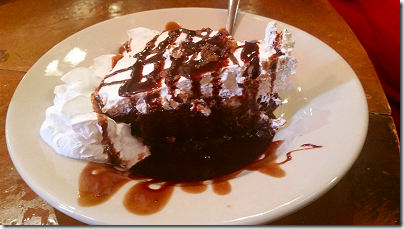 while I checked out the Hot Apple Crisp.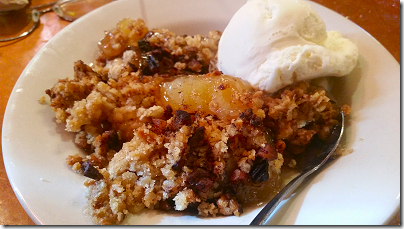 And because the portions were so big, we all had plenty of leftovers to go with our desserts.

Getting our hugs, and our mail, we headed back to Colorado River TT a little after 6pm, with no slowdowns at all. But the incoming side seemed to have the same problems as this afternoon, with areas where everyone was speeding along, and areas where they were all just poking along.
Strange!
One day last week it was 'Bring Your iPad to Dayschool' Day. So Landon used his to take a selfie of him and his 'girlfriend'.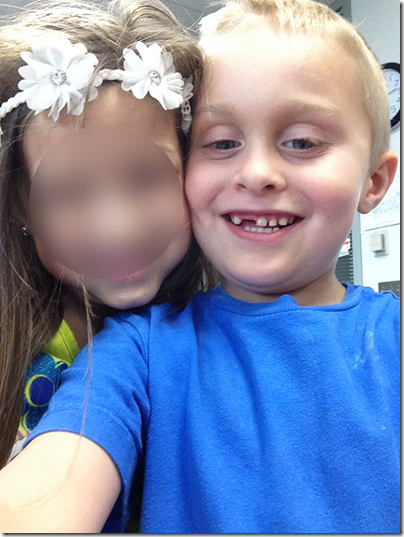 She's cute as a button, but we didn't have her parent's permission to post, so I blurred her face.
---
Thought for the Day:
Life is too short to worry about removing a USB drive 'safely'.
adfadfa