Monthly Archives:
August 2021
Jan and I headed up to Webster about 1pm with our first stop at the local Harbor Freight for a new pop-rivet tool for work. Some of the epilators I work on are plastic-riveted together, so to work on them I have to drill them out and then rivet them back together when I'm done.
Then it was on up to The Cookshack for a rematch, or at least a shot a the two-levels hotter version of the AMF hot Chicken Tenders. But unfortunately it was not to be, because though the owner had told me he had a AMF heat level hotter than what I had last time, he apparently hadn't shared it with anyone there, since according to them, AMF was AMF, and there were no 'levels'.
And the owner wasn't there today. Bummer!
So Jan got the Shack Salad,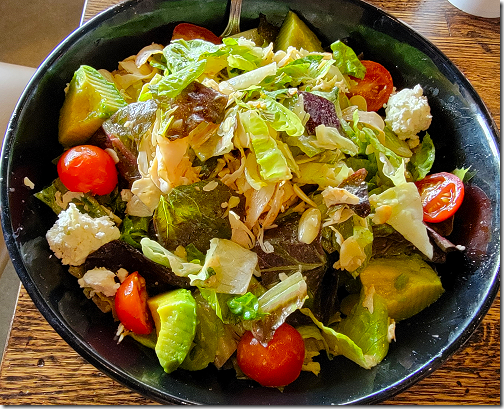 with Grilled Chicken, Avocado, Dates, Almonds, Goat Cheese, Cherry Tomatoes, Corn & Champagne Vinaigrette. But Jan got hers without dates or corn.
I just got the 5 Chicken Tenders, 4 Tenders at Texas Hot and 1 at AMF. And this time I had to sign the Waiver for the AMF version.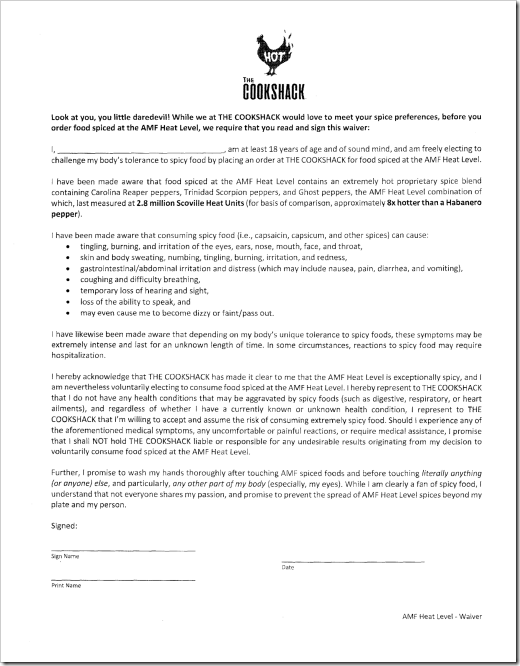 According to the waiver, the AMF is combination of Carolina Reaper, Trinidad Scorpion, and Ghost Peppers, with a Scoville rating of 2.8 Million units.
I love some of the possible symptoms:
Temporary Loss of Hearing and Sight
Loss of the Ability to Speak
Cause You to Become Dizzy or Faint/Pass Out
Sounds like my kind of fun.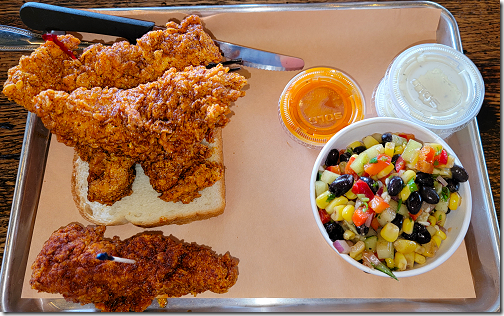 I got as my side their Texas Caviar, a mixture of black-eyed peas, corn, black beans, green peppers, and tomatoes. Very good.
FWIW I don't think that this AMF tender was as hot as my first one, but it could just be that my mouth is still numb from last time.
Finishing up lunch, we stopped off at the office to pick up a package and then it was on over to Sam's for a couple of things, and then home.
In apparent recognition of my upcoming birthday, Microsoft has announced that they will be releasing Windows 11 on October 5th. You can go to the link here to find out if your computer will be able to run it.
---
Thought For The Day: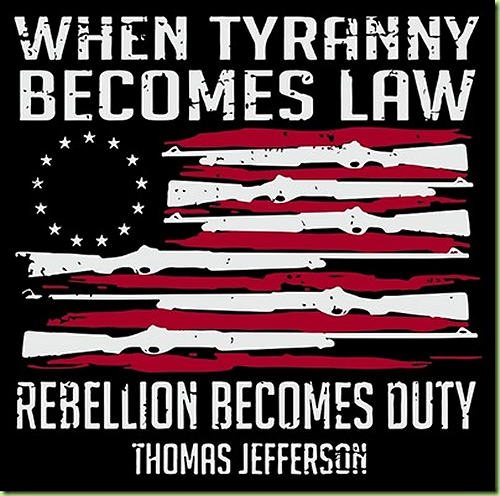 I've gotten a couple of interesting emails the last few days.
The first one purports to be from Godaddy saying I need to click the blue link to confirm my Godaddy login credentials.

To help confuse malware scanners the message is actually a jpg picture. And if you look at the metadata of the email message, it actually from yikes_it_sykes@optus***.com.au, which is probably a spoofed address anyway, and certainly not Godaddy. And the Follow Here To Confirm Now link goes to https://buymeds247online.***/kindex.***
Also not Godaddy.
And the second one is a little more fun. And all the grammar/spelling errors are original.
Hi)))
I have unlock one of the porn sites which you are using. I have videos when you watching extra content. I have records on which you are satisfying yourself. Your lovely moments on the screen and self-satisfying. It is clear that your family find this videos ugly.
If you need prooves, send any message to me and I will send your videos to someone from your address book. Im not kidding.
Only one time Im offer you within 48 hours , Send 0,020 BTC to my wallet: 18nSMqzjeX6nXCTEBUxyCzseeaTA6zDaqJ
If you will not make what I have ask, Your lovely people will get this records. All about you is not secret for me.
I was updated by notification about mail opening.
Keep your mouth, Im looking for you. I will not stop, it is should be clear for you.
Videos will be deleted as soon as I will receive payment.
Beware.

---
BTW in case you're interested, 0.02 Bitcoins is $959.98.
Jan asked if people really fall for things like this, and I said just people with a guilty conscience. So if you send out 10,000 emails like this a day, and only one falls for it, that's a pretty good take.
While I was at work this morning I thought I'd check out the Amazon ad for the Atwood GC10A-4E water heater I was looking at ordering, I remember yesterday when I looked at it, the listing said there were only 3 left in stock.
And then this morning when I checked there was only 1 left. So I decided not to procrastinate anymore, so I put my order in. $642 + $53 tax, with free shipping.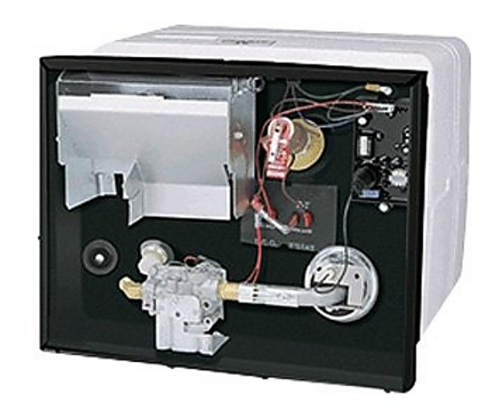 Then a little later in the afternoon, I checked again on the listing, curious to see if I really had bought the last one. And I had. At least the last one for $641.
The new listing for the same item said there were 13 available, but at the new price of $818 + $6 shipping.
Really glad I didn't put off ordering it any longer. Looks like it should be here in the next 5 days or so.
I spent most of the day at the office working on repairing a machine, or at least finding that the problem was a bad power switch, and replacing it. But as usual with these machines, the problem is actually getting to the switch since they tend to cram things into these machines as tightly as possible. But I did get it done by the time I left at 3:30.
Tomorrow I' having a rematch. We're going to have lunch at The Cookshack once again, and this time I'm going for the full blown AMF, two levels hotter than I had last time. So we'll see how it goes.
---
Thought For The Day:

A quiet man is a thinking man. A quiet woman is dangerous.