Monthly Archives:
October 2021
Another shot of our daughter Brandi's work team costume effort.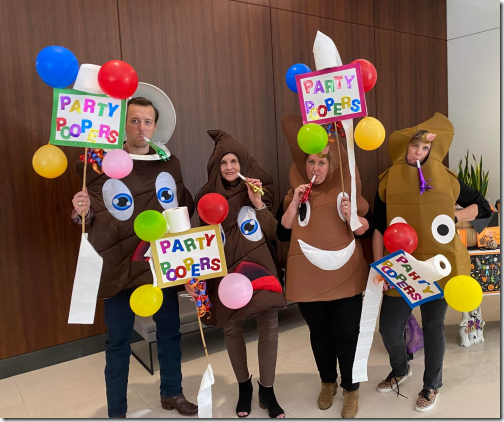 Brandi is the second pile of poop from the right.
And on the subject of Brandi, we meet her and Lowell up at Aster Farm to Table near their home in Katy.
Brandi had made a reservation which really helped since they were pretty busy. But even then we had to wait almost 30 minutes for our food since the kitchen was so backed up.
And they has no coffee or tea, or several other things, because of shortages and slow deliveries. In fact the coffee/tea truck is now expected tomorrow. But everything was delicious and worth the wait.
Jan had the Strawberry Mango Salad with Grilled Chicken.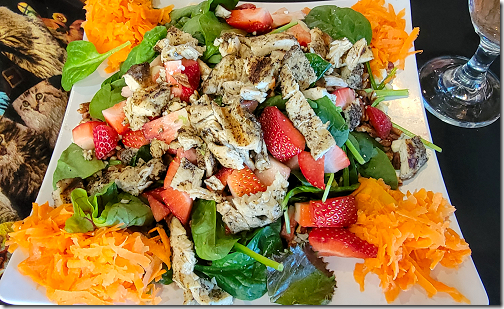 I had the Big Texas Breakfast with a little bit of everything including probably the best-tasting waffle I've ever had.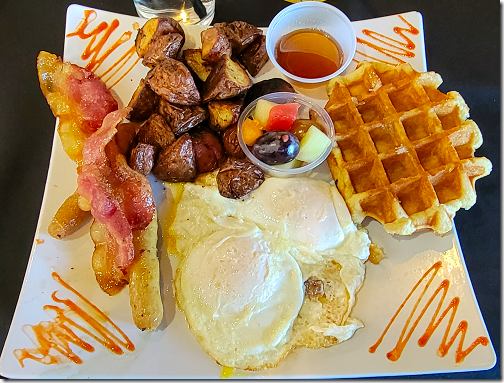 And Lowell said the same thing since he had something that included a waffle too.
After lunch Brandi and Lowell headed back home while Jan and I drove back up Mason Rd. a couple of miles to pick up a couple of chicken dinners at El Pollo Loco to have tomorrow night. Then we headed down to Brandi's for a while to check out their Halloween decorations.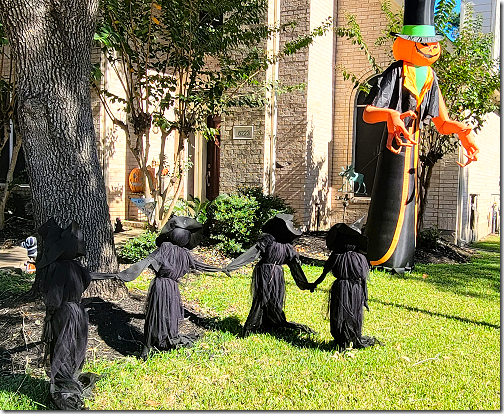 Wish we could have seen them at night. Everything lights up.

---
Thought For The Day:

Where does the biggest gator in the pond go for a snack?
Well, to the nearest 8 foot gator, of course.
So No Blog, But Check Back Tomorrow.
(And No, it's Not CoViD)