Original Mexican and Old Friends . . .
As happens quite often, our stay-at-home day turned into a road trip. In this case, a 280 mile round-trip to Galveston.
Jan got an email late last night from her long-time friend/coworker Linda Furlong. wanting to get together today down in Galveston. Linda and Jan used to work together at Clear Lake Regional Medical Center in Webster. Then a few years before we started full-timing, Linda decided she wanted to move somewhere completely different, so she upped and moved to Billings, MT. And we've visited her there several times over the years as we've RV'ed around the country. But it's going to be a lot harder to visit her next time.
She's moving to Peru next month!
Her long-term goal is to open a bed & breakfast there. Though she's visited there a number of times, now she's going to be teaching down there, while she gets the lay of the land.
She's going to be staying in Cusco, known as the Historical Capital of Peru, and the ancient capital of the Inca Empire. In addition, the famous Incan city of Machu Picchu is located nearby.
Wow. And people thought we'd gone off the deep end just because we chucked it all and started RV'ing.
We left the Colorado River Thousand Trails about 11:30am, heading for Galveston, about 135 miles away. After a quick stop for gas and a restroom break along the way, we met Linda at The Original Mexican Café.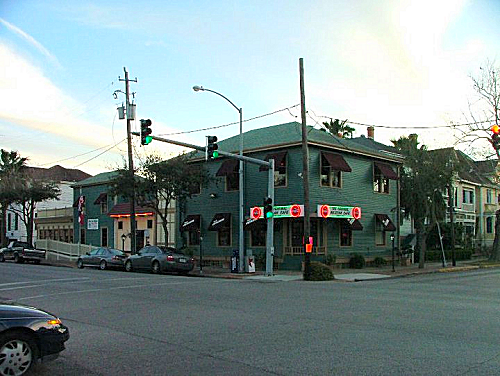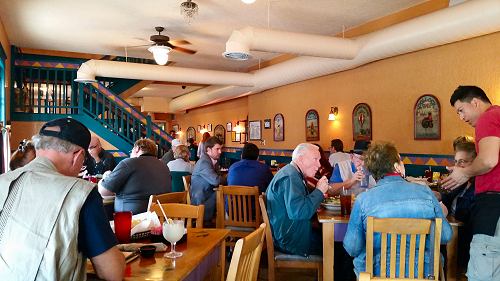 Built in 1916, it's the oldest continuously operating restaurant on Galveston Island still at its original location. We eaten here a lot over the years, but not recently. So we were happy to try it again. And we weren't disappointed.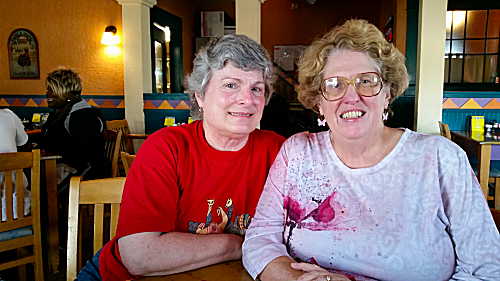 And with the great food and good company, we spent two hours talking and eating, laughing and going over old times. Then Linda and Jan drove over to Murdoch's Souvenirs on the Seawall so Jan could get some shells for her new shell jar, and I followed.
Finally saying our goodbyes, and promising we'd try to visit her sometime, Jan and I headed home about 4:45 with a detour by Brandi and Lowell's to pick up my new Power Converter which had been delivered this morning.

Powermax 110 Volt to 12 Volt 55 Amp Power Supply Converter Charger
We finally got back to the rig a little before 8pm, and the first thing I did was to hot-wired the converter into my battery circuit using the jumper wires off an old battery charger that I had thrown away. I knew they would not take the full 55 amp output for a long period of time, but I didn't expect them to have to.
I was happy to see that the converter quickly brought my engine and coach batteries up to 13+ volts, and held them there, even as I went around and turned on every 12 light in the rig. I was happy to see that the coach voltage hardly dropped a tenth of a volt, still staying above 13 volts, as I did this. And the cooling fan on the back of the unit never came on. Nice.
Next up, I'll order the new transfer switch and wire up the power converter permanently under the bed. I'll probably do these both at the same time so I only have to get under there once, but it may be after Christmas before that happens.
_________________________________________________________________
Thought for the Day:
Walk through the fire. Fly through the smoke.
adfadsf