Daily Archives:
May 8, 2022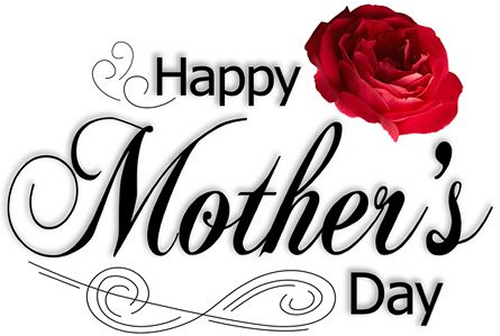 Especially to Jan, Brandi, and Linda. But also to all Mother's everywhere.
When I asked Jan where she wanted to go for Mother's Day, I was expecting her usual go-to place, the Saltgrass Steakhouse down in Galveston. But she surprised me by saying the Pappasito's Cantina up in Webster.
Now we used to eat here fairly often, but it's probably been at least 15 years, or maybe more, since we've been there. So last Sunday, today being Mother's Day; I went online and made a reservation.
And as it turns out, she chose wisely.
Turns out that TXDOT decided this past Thursday that starting Friday, to completely close down I-45 both north and southbound leading into Galveston, channeling 3-4 lanes down to one lane on the feeder. And Friday people were reporting that it was taking people 3 hours to drive the 10 miles between La Marque and Galveston.
And the same coming back north.
Jan chose wisely.
Even though we had a reservation, we didn't know what to expect. Sometimes a reservation doesn't seem to speed things up. Plus we've been spoiled by Saltgrass where we've been seated immediately, even though there was a large crowd waiting.
So when we checked in at the desk about 5 till 2, and were told they would text us when our table was ready, I thought to myself, 'Here we go'. But then they called us for our table right at 2pm.
Great!
And we got a very nice table on the enclosed patio.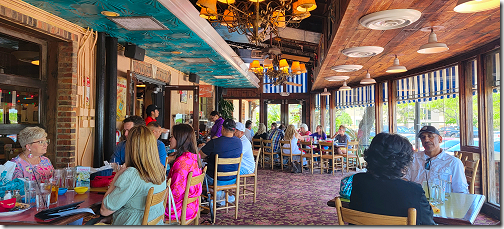 Jan had the Camarones Tijuana,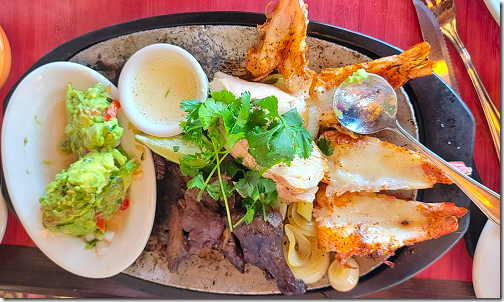 with Broiled Butterflied Rock Shrimp With Chicken And Beef Fajita, Guacamole & Pico De Gallo.
Jan said it was delicious, especially the Rock Shrimp.
I had the El Sombrero,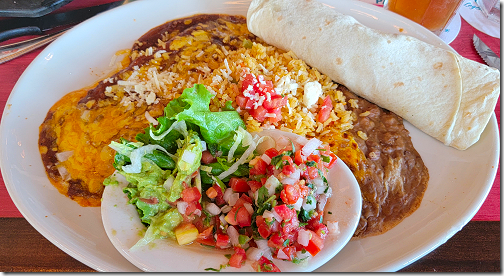 with a Beef Fajita Soft Taco & Cheese Enchilada, With Guacamole & Pico De Gallo.
We both had leftovers to take home, specifically so we have room for dessert.
Jan had their Homemade Tres Leches,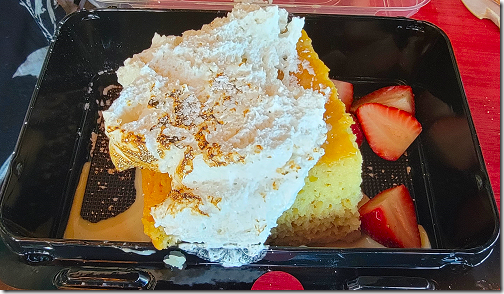 with a Rich Mexican Vanilla Cake Soaked In Three Milks & Topped With Meringue.
While I had the Dulce de Leche Chocolate Pecan Pie,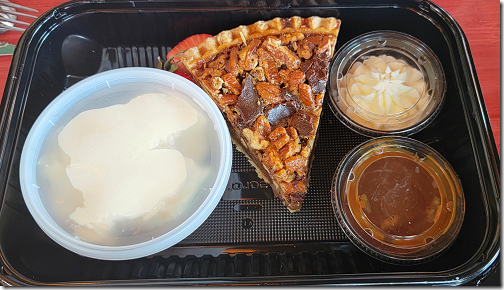 With Vanilla Ice Cream & Homemade Cajeta (Caramel Sauce).
Note that we had the desserts packed to-go because we didn't think we'd be able to finish them either.
And we weren't. So we had desserts to take home too.
Finally done with our delicious meals, we made quick stops at Sam's for Jan's Joint Juice, and HEB for a few groceries, before getting home about 4:30.
For Mother's Day I got Jan a pair of these earrings.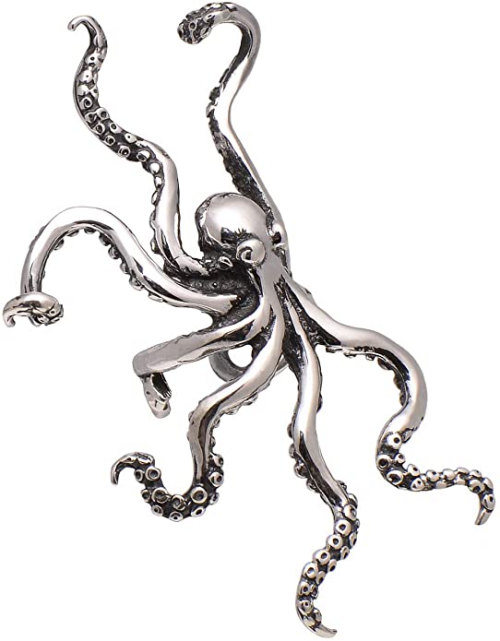 They're Sterling Silver, and look like this on an ear.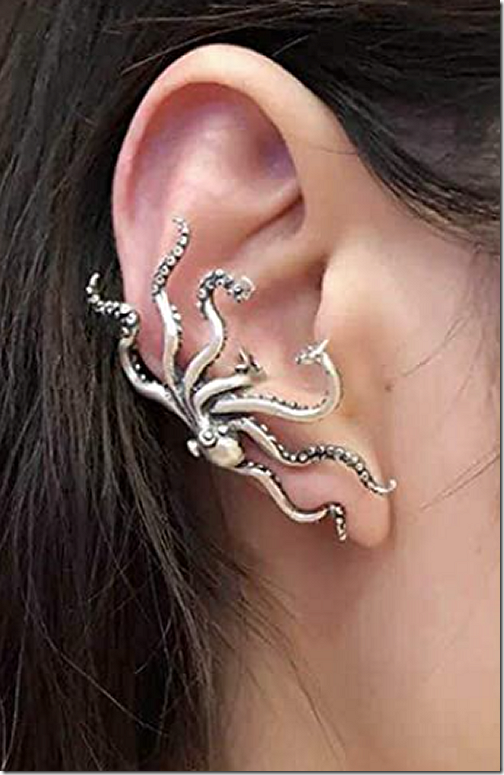 I know they're kind of off the wall, but when Jan saw them a couple of months ago, she went 'Oohhhh!'
So I filled that away for Mother's Day.
And here they are.
And more in today in our history.
More on the PCH
---
May 8, 2010
Monterey and Carmel…
We left the rig about 9 am and headed south to Monterey and Carmel, about 160 miles away.
About 40 minutes later we were crossing the Golden Gate Bridge and heading into San Francisco itself. We stayed on SR 1 thru town and on out the south side and along the ocean.
Around Half Moon Bay we pulled over to get some shots of the rocky, but beautiful Pacific coast.
There's all sorts of vegetation clinging to the cliff sides.
A little further down the road we stopped off at the Pigeon Point Lighthouse to take a look. There's also a hostel here.
When we pulled over for a potty break, Jan noticed a vendor selling fresh cherries at the other end, so she grabbed my wallet and took off. And they were delicious. I think this was the first time I've ever eaten fresh cherries. Except for maraschino cherries, I've never been a big fan, but these are really something. Later on we passed some cherry tree orchards along the coast.
About 30 minutes later we came into Moss Landing where we planned to have lunch. Somewhere along the line, I made a note of Phil's Fish Market as a good place to eat, so we were going to give it a try.
When we found it I knew immediately that it was going to be good. There were absolutely no signs on the highway advertising the place. It was way off the beaten path. You had to know where it was to get there. And when we got there, it was very difficult to find a parking place.
Phil's is located in working waterfront area, with docks, boat yards, and warehouses, and people were parked along the side of the road, in little nooks and crannies, and in the parking lots of closed on the weekend businesses.
And the food was great. You order at the counter and then try to find a open table. Although there was a long line, it moved quickly and it wasn't long after we sat down that a waitress showed up with our food.
Jan had the Fried Shrimp and Oysters and I had the Fried Fish and Shrimp, and they were both great. Well worth the stop.
Leaving the restaurant and walking back to the truck, we passed a somewhat rundown house with a fantastic flower bed, with a little bit of everything.
Leaving Moss Landing we headed about 20 miles further south to Monterey and took a drive around the Bay. Everywhere we looked we had a great view!
This seal didn't look too happy to have his picture taken.
Following the coast around the point we passed thru Carmel. Actually it's really Carmel-By-The-Sea, but everyone abbreviates it. The coastal drive was maybe even more beautiful than Monterey Bay.
After Carmel we turned north and headed back home, taking the more direct Interstate route. One of the towns we passed thru was Morgan Hill, recently in the news because the Assistant Principal sent home a number of students for wearing red, white, and blue clothing on Cinco de Mayo. After it all blew up in their faces, the school quickly backed down and apologized.
Coming back into the fairgrounds where we are staying, we found a field full of large geese grazing in the grass.

Where we're staying is really kind of primitive. It's just a scraggy open field with about 6 hookups. We're the only ones here except for the caretaker.
It really doesn't compare with where we were at Park of the Sierras. But it is quiet and the power is good.
Vegas with Jim and Perri
---
May 8, 2013
Getting out of town just in time . . .
Another nice night last night. The temp dropped into the mid 50's so it was great with the windows open and the fans going. But that's not going to last very long.
Today the high was 75, but by Monday it's going to be 97, with 101 on Monday and Tuesday. Really glad we're leaving for South Lake Tahoe on Wednesday, with highs in the high 60's/low 70's and lows in the high 30's. Really, really nice.
About 11am I called Pacific RV Parts to order my replacement lower mirror. There was no problem getting the mirror on its way via UPS, but what did tick me off was the shipping cost.
The mirror was $20, but they charged $14 for UPS Ground shipping from California. For a 1# package! If you go to the UPS website and figure the cost for a 1# package from Garden Grove, CA to Las Vegas is $8.05, not anywhere close to $14.
About 5:30 we picked up Jim & Peri Dean and headed by down to Lindo Michoacán. Jim and Peri have been blog readers for a while and when they found out that our visits here would overlap, they suggested that we get together for dinner.
Although we weren't able to get a window table this time, it was nice to be able watch the lights come up on the Strip as the sun went down.
After a great dinner and a lot of good conversation, we took the long way back to the park by taking a leisurely drive up 'The Strip' checking out the lights and the new casinos that have appeared since we were here two years ago. Jim said he really enjoyed the drive, because since I was driving this time, he got to sightsee. Glad to oblige, Jim.
We got back to the park about 9pm and said our goodbyes. We had a great time getting to know Jim and Peri, and certainly hope we can get together again before we leave next Wednesday.
Tomorrow Jan wants to try Bingo at Boulder Station Casino. We checked out the game the other day, and it was quickly obvious that they play a much faster game her than Jan is used to. They call a new number every 12 seconds and play a number of games that Jan hasn't seen before. So she figures there will be some trial and error until she gets the hang of it.
Baldy's BBQ in Bend
---
May 8, 2017
Good Muffins . . .
This morning our next door neighbor came by with some delicious homemade Gingerbread Banana muffins.
And we know they were delicious because we each had one for lunch. While she was here we made plans to have dinner down in La Pine at the Cinco de Mayo Mexican Restaurant sometime later in the week.
Next up was to see if I could get the bracket down that holds our Sony rear camera monitor. And by taking the TV and the DirecTV DVR I was able to finally get that last screw out.
And in doing so, I may have discovered where the noise is coming from. The bracket was cracked through two of the five screw holes which may be causing the 'popping' sound as we drive.
But I thought I'd go ahead and try to shockproof everything by cutting up a large rubber washer and placing it between the bracket and the overhead panel.
Then I put smaller rubber washers between the monitor and the bracket.
Then I put it all back together. But of course I won't know if my fix works until we're back on the road on May 17th. If doesn't work I'll probably have to have the bracket cracks tack-welded. But we'll see.
About 3:30 we headed into Bend to have dinner at Baldy's BBQ, another of our favorite local places. But first we made a detour by the local Dodge dealer to try and get a new coolant recovery tank cap, but no luck. They didn't have them in stock.
Getting to Baldy's I was planning to order their delicious ribeye, so I was disappointed to find out that they no longer offer it on the menu.
So Jan and I went to their strength. It is a BBQ place after all.
Jan got the full rack of ribs with Fries, Beans, and Mac N Cheese.
I went with the BBQ Combo with Beef Brisket, Pulled Pork, and Smoked Ham, along with Salad, Beans, and Corn Pudding.
All really, really good, and of course, plenty of leftovers.
Coming home about 6:30 we stopped off in Sunriver to get a car wash. As usual when we're in the mountains and are using the PacBrake we got a fine mist of oil on the truck due to blow-by. Unfortunately the car wash didn't do a very good job so I guess I'll have to redo it by hand.
Tomorrow I'm going to pull the motor out of the rig step and see if I can figure out what the grinding noise is, and if I can fix it.
Ginger Carrot Soup
---
May 8, 2019
Würzburg
Würzburg, Germany 5/8/2019
Our ship docked at Würzburg at 7am after traveling all night from Bamberg, but we got to rest up since our Würzburg Residenz and Walking Tour didn't start until 1pm. So we had plenty of time for a leisurely breakfast and a nice lunch with our friends before we headed for the buses.
Our first stop was, of course, the Würzburg Residenz.
Originally the Prince-Bishops of Würzburg resided in the Marienberg Fortress located on a hill overlooking the Main River and the city.
Note the vertically-planted vineyards. We saw vines planted like this all over Europe, but they're apparently being phased out due to government safety regs. It seems that the workers slipping and rolling all the way to the bottom is a real problem. So now they're moving to terracing.
But the Prince-Bishops thought that the Fortress was just too small to measure up to their exalted position. This is what they thought was too dinky for them.
So in 1720 construction was started on the Residenz, but like a lot of these projects, it dragged on through several different rulers, and it took 24 years to finish the exterior buildings, and then another 36 years to finish off the interiors in 1780..
But it was worth it as you can see from these exterior shots.
And what it looks like from the read, out over the gardens.
Unfortunately, like many of these places, the Residenz had a 'no photos' rule. Now, of course, I can understand a 'no flash' rule, but really, why no photos at all?
And as usual, somebody's taking photos because they're all over the Internet, so you get to see some of those. And the place is really something.
We spent a couple of hours touring the palace, and as happened in Nuremberg, when we came out, it had gotten much colder and was now sprinkling. None of which was forecast. Nothing new, of course.
We started the Walking part of the tour, heading into town, about a 15 minute walk, first checking out the Old Stone Bridge.
The first bridge here was built in 1120 A.D., but was destroyed in a flood in1342. It was rebuilt, and, until 1885, was the only to get to Wurzburg from across the river.
Of course, when it was built, it was a pedestrian bridge, and still is.
As we walked around we came across a number of these burled trees.
I don't know what the story is on these, but there's nothing on the Internet about them.But they were all over the place.
Our next stop was at St. Michael's Church.
Like many churches over here, there have been a series of churches here, with the first one dating to 1221 A.D.
This incarnation dates from 1763, a veritable youngster in this area.
As this point, as evidenced from the raindrops on the photo above, and the fact that it was getting even colder, we decided to end our participation on the walking tour and headed back to the bus. And so did a lot of others.
One last fact is that in 1895, William Roentgen, working in his lab in Wurzburg, discovered X-Rays, and in 1901 was awarded the very first Nobel Prize in Physics for his discovery.
The same one that Sheldon won.
Later at about 7pm, warmer and drier, and with a nap under our belts, we met our friends for dinner.
We both started off with the Ginger Carrot Soup,
Really declivous, and reminded us of the fabled Pie-O-Neer in Pie Town, NM.
Jan had the Grilled Tilapia,
while I once again had my favorite Angus Ribeye. You just can't have too much steak.
And for dessert, we both had the Apple Strudel.
You can't go wrong with Apple Strudel in Germany.
---
Thought For The Day:
Life is not a fairy tale. If you lose a shoe at midnight, you're probably drunk.
.