Daily Archives:
January 27, 2023
I spent most of today at work mass producing a bunch of DVD's. Wish they wouldn't wait until they're out of everything before they tell me they need more copies.
These are DVD's of video courses on different aspects of electrolysis procedures, and we sell a lot of them. And not do I have to make the DVD's, but the labels too. So it keeps me busy.
And out of trouble, Jan would say.
Recently I've been looking at the new Samsung S23 Ultra that's coming out later this year. But so far I'm leaning against it.
My first Samsung S series phone was the S1, then the S5, and the S8+, before I got the S21 Ultra in March 2021. Each time I waited until there was enough new stuff to make it worthwhile.
I make the jump to the S21 pretty much for the 5G support and .6x/1x/3x/10x fully optical zoom capability. And out to 30x and 100x with digital zoom.
The S23 has a higher camera resolution, but my S21 has a slightly higher screen resolution (3088 pixels vs 3200 pixels).
The S23 has more internal Ram (128GB vs 256GB) and is a little faster, but not by much. But the batteries, at 5000mAh, are the same size, as are the screen sizes.
The reviews talk about how the S23 has the new Corning Gorilla Glass Victus 2, while my S21 only has the plain old Corning Gorilla Glass Victus. But since I never broken the plain old Corning Gorilla Glass Victus, that's not a big selling point.
And though both have the same wireless charging speeds.
So I think I'll stay put for a few more iterations, and maybe look again at the S25 or S26 when it comes out.
Tomorrow looks to be Texas Huddle for lunch, and our rescheduled Costco run.
After that, we'll see.
---
Thought for the Day:
I have a friend who's in a real bind and I hope someone can help him out.
He has two tickets for the 2023 SUPER BOWL, both box seats. He paid $2,500 each ticket, but he didn't realize last year when he bought them, it was going to be on the same day as his wedding. If you are interested, he is looking for someone to take his place.
It's at St. Joseph Church, here in Houston at 3 p.m. Her name is Ashley. She's 5'4, about 120 lbs., and she's a good cook too. She'll be the one in the white dress.
---
January 27, 2011
Hooter's and Cher . . .
13 Days and Counting . . .
We left the rig about 10:30 this morning heading out for a morning of errands and lunch.
Our first shop was Fry's Electronics to check on some prices on CAT 5e cable and a wireless router for a client. Jan found some magazines so she was happy, too. Fry's is one of my favorite places.
Our next stop was one of our favorite places, Hooter's. This is our first time eating at the Webster location since we got back to Houston this time, and they've completely remodeled it since then. As usual Jan and I both got our chicken XXX hot, which is the hottest they have. Jan gets the chicken strips and a salad, and I always get 10 wings with a side of celery and carrots, with ranch dressing. I always get my wings naked, and all drums.
Get your mind out of the gutter.
'Naked' means no breading, and 'all drums' means the part of the wings that looks like a little drumstick, not the wing tips.
Leaving Hooter's, we stopped by a client's for a few minutes, before heading for the Home Depot over in Kemah. I needed another tube of caulk for some seams on the rig that are leaking and some shims to finish mounting the drawer in the old TV cabinet.
Coming into the park, I stopped by the office to tell them we'll be leaving on the 9th. Then getting back to the rig I put in a call to the Doran Tire Pressure Monitor people concerning 4 bad sensors I have. They gave me RMA and told me to send them in, no charge. I always get great service from them.
While I was on the phone Jan headed off to get a pedicure while I worked on the rig roof re-caulking some seams.
While I was up there I took these shots of the view.
We'll really miss this park when we leave and we're always happy to come back.
As I was coming down, our neighbors from two sites down came by and introduced themselves. Eldon and Jeannie Sparks had been in Elkhart, IN last August, and will be in Yuma in March. Hopefully we'll have a chance to spend some time with them in next few days.
A little after 5 pm we headed out to the movie. We had been wanting to see 'Burlesque' the Cher/Christina Aguilera musical, and this was the last day it was going to be at the theatre. Although the reviews weren't too good, we like both stars so we gave it a shot.
And we weren't disappointed at all. The musical numbers were fantastic, and the storyline was good, with a twist at the end. This was Aguilera's movie debut and she did a really good job playing an Iowa farm girl moving to LA to become a star.
Cher had two good numbers, but Aguilera was really the star of the show. She has the best voice I've heard in a long time. Her range and power cannot be described. You have to hear it. One of her songs, "Tough Love", was written and sung by Etta James, and if you can hold your own with an Etta James song, you can sing anything.
Heading back to the rig we stopped off at the Monterey's Little Mexico in Dickinson for a late supper, finally getting home a little before 10pm after another great day.
Tomorrow it's supposed to be 70 and sunny. Really looking forward to more warm, dry weather.
---
January 27, 2013
Home is where Landon is . . .
Today was another travel day, but it started with Jan and I meeting Lowell, Brandi, and Landon at Pappasito's Cantina up in Webster at 11am.
Jan always has the Shrimp Enchiladas, and didn't break with tradition this time either. Brandi and Lowell split an order of Beef Fajitas, while I had their delicious (and large) Grilled Chicken Taco Salad.
Landon had his favorite Mac N Cheese, but he also had a lot of grilled onions that came with Brandi and Lowell's fajitas.
He loves to put the end of the onion in his mouth and then suck it in like a strand of spaghetti.
After a really good lunch, we piled back into Brandi's car and made another 50 mile trip, just like yesterday. But today we ended up west of Houston, between Katy and Fulshear to check out the area where Brandi and Lowell are considering buying a house.
The area they're looking at is called Churchill Farms, and is located off of FM-1493 between I-10 and the Westpark Tollway/FM-1093.
This one, the Capri, is one of the two models that they're looking at.
One thing neat about this model is that as you see when you walk in, it's a two story model that doesn't really look like one. In addition, they plan on getting the optional 1 car garage added to the left side of the house. The model above has an office behind the large glass windows in the front, where the two car garage would normally be.
Just as you come in the door is what will be Lowell's office, although it could be a 5th bedroom if you wanted.
A dogleg to the left leads you into the dining room, kitchen, living room area.
All we could say was "WOW"!
Down by the windows and to the right is the master bedroom.
The closet on the left here is just a small, secondary one. The master closet is through the bathroom and it's enormous.
The master bath is very large, although I couldn't get a good angle to show it.
This is one of the two "Jack and Jill" bedrooms, which are bedrooms, usually for children, separated by a common area, sometimes a bathroom, or, as in this case, a play area.
This one was decorated for a girl, and when we told Landon this was going to be his room, he looked around for a few seconds, and then ran out, yelling "No, no, no".
He then ran through the play area and into this room, and said "This room Mommy, this one."
And here's the playroom in between the two bedrooms.
And here's the bathroom for the two kid's bedrooms.
This is the patio and the backyard. Part of what you see here belongs to the model next door.
Going up the stairs,
you find the the living area. It could also be configured as a media area.
And here's the upstairs bedroom,
and the attached bathroom.
One thing that was interesting was a hole cut into the wall separating the upstairs living space from the attic area, and then glassed in.
This lets you see the heavy foam insulation sprayed between the rafters, and also between the studs in the outside walls.
To show how efficient this insulation is in keeping the attic cool,
note the chocolate bunny rabbit sitting on the rafters. Apparently it never gets hot enough in the attic to melt the bunny.
So this model that they're looking at ends up being either a 4/3/3 with the office, or a 5/3/3 without.
All in all, a very nice future home.
Ideally they would like to be in the house by Christmas, but it's much more likely to be the first quarter of 2014.
And of course, we still haven't been able to agree on the location of our concrete RV parking pad, complete with full hookups. We'll have to discuss it further.
Getting back to the rig about 4:30, we saw this large cabin cruiser/small yacht sailing into Dickinson Bayou for Galveston Bay. Nice!
And, No, Jan, you can't have a boat.
Tomorrow I'm going to try to get the day/night shade I restrung last week finally installed, and since the parts came in for my air bag proportioning valve repair, I going to try and get that done also. But that one kind of depends on whether we get rain or not.
---
January 27, 2014
Ring Toss (Loss) . . .
I headed out about noon for client stuff that pretty much ate up the rest of the day. Getting back a little after 4 PM, Jan and I headed out to have dinner at the Five Guys Burger and Fries over at Victory Lakes.
I really like the fact that they have all the different toppings, and at no extra cost. I had a Bacon Cheeseburger with Mayo, Mustard, Tomatoes, Pickles, Onions, and Jalapenos. Jan had a regular Cheeseburger with Mushrooms, Ketchup, and Mustard. And this time we were smart enough to not order the Large fries, and just got a Regular fry which was enough for the both of us.
Next up we stopped by the next door Wal-Mart for a couple of things. But I've come to believe you can't just stop at Wal-Mart for a 'couple' things. It always becomes a 'bunch' of things, somehow.
Getting back to the rig I set up my cube heater and my thermostat in our water bay.
The next couple of days are going to be cold with rain, sleet, and possibly snow with temps in the 20's at night and hardly getting about freezing in the daytime. So with the thermostat I'll just set this up in our water bay and won't worry about it. The thermostat will turn the heater on at 35 degrees and off at 45 degrees, so I just set it and forget it.
As far as Ring Loss, a couple of weeks ago I lost my wedding ring. Unfortunately I didn't discover it was gone until later in the evening, after we been to a number of places. I tried retracing my steps and calling the businesses to see if anyone had turned it in. But no luck.
So after over 46 years I was ringless. Checking around and online, I decided that unlike my original white gold ring, I would get one like this.
8MM Men's Tungsten Carbide Ring Wedding Band
It's actually made of Tungsten Carbide, second only to diamond in hardness. Because it's so hard it can not be engraved in the normal way, but only with a laser.
It also can not be resized, so be sure you have your size correct before you order one.
The reason I lost my ring is that my fingers have shrunk over the last 46 years, and seem to shrink even more when my hands are cold. In fact I could just hold my hands down at my sides, wiggle my fingers, and my ring would fall off.
I really like the feel of my new one. It's wider than my original, and half a size smaller, so it stays on just fine, even wiggling my cold fingers. It's nice looking, and even better, it was only about $20.
The only possible downside is that if you hit it hard enough with something like a hammer, it will not bend, it will just shatter. Of course if the ring is on my finger when it's hit with a hammer, I'm probably not going to worry about the ring.
---
January 27, 2015
No Bones About It . . .
Jan and I headed out a little before 1pm for a movie, shopping, and dinner. We had been wanting to see the latest Night At The Museum movie, as well as several others. But Museum was the oldest so we decided on that one before it went away.
We had seen the first two and enjoyed them, and we liked this one as well. They advertised this one as the last one, but they might have meant the last one with Ben Stiller, since they really left it set up using Ricky Gervais and Rebel Wilson if they decide to continue it. But they will have to continue it without Robin Williams and Mickey Rooney since they both died after the movie was completed, though actually I didn't realize Mickey Rooney was still alive.
Our next stop was Sam's Club to pick up our prescriptions. We were picking up 7 prescriptions between the two of us, and I really appreciated that the pharmacy lady went to a lot of extra effort when I mentioned that a couple of them were much higher in price than last time. She did some checking and was able to knock a little over $50 off the bill. That more than paid for our dinner a little later.
Which was our next stop down the Interstate about 10 miles to the Woodlands and Grimaldi's Pizzeria. Jan and I have never found a place that we like better than Grimaldi's. We first ate at the original one in New York in 2009 and loved it. It was located in the DUMBO (Down Under the Manhattan Brooklyn Bridge) area of Brooklyn, and was really under the Brooklyn Bridge, which was a couple of hundred feet overhead.
Besides the fact that they use fresh sliced Mozzarella cheese, and not shredded, one of the best parts is the crust. Most places we have pizza, we have 'pizza bones' left over. Pizza Bones are what our kids used to call the very edge of the crust that didn't taste very good once you ran out of sauce and cheese. So there was always a pike of pizza bones on the pan after the pizza was gone. But not at Grimaldi's. Every last bone is gone. It's that good.
Coming home, I stopped off at an Advance Auto Parts to pick up some graphite lock lubricant. The lock on one of the locking pins on our tow bar has become very difficult to operate, probably because they're out in the weather and dirt all the time.
Tomorrow we plan on heading out about 11am to make the 120 mile trip back over to the Colorado River Thousand Trails. We've done this so many times I think the coach knows the way all by itself.
But like when we left here three weeks ago, we'll head out about 9am to have breakfast at the nearby Cracker Barrel before we leave.
---
January 27, 2016
Wine Whine . . .
First off, Jan wants to thank everyone for their many get well soon's and feel better soon's that came in from everyone. She was feeling a lot better today, and hopefully will be back to normal and back to walking tomorrow.
We saw on Facebook this afternoon that one of our favorite restaurants is opening down in The Woodlands. Brandi and Lowell first took us to the Torchy's Tacos down in Katy last February, and it quickly become one of our favorite places.
Torchy's is not your run-of-the-mill taco place. I guess the best description would be gourmet tacos, with just about any ingredients you can think of.
My favorites are the two below. On the left is a grilled jalapeno sausage, split lengthwise, topped with shredded cheese and Pico de Gallo, and on the right, slow-roasted pork carnitas, topped with green chilies, Queso fresco, cilantro, and grilled onions.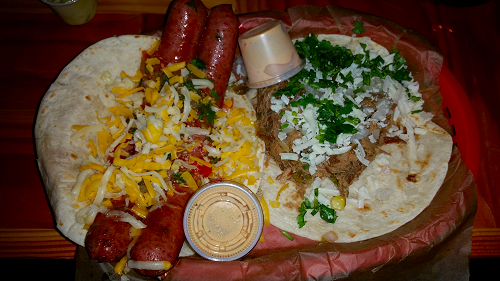 Jan's favorite is the Jamaican Jerked Chicken Taco, with grilled jalapenos, mango chunks, sour cream, and cilantro. And the Chicken Fajita Taco, with grilled chicken breast, grilled onions and peppers, shredded cheese, and Pico de Gallo.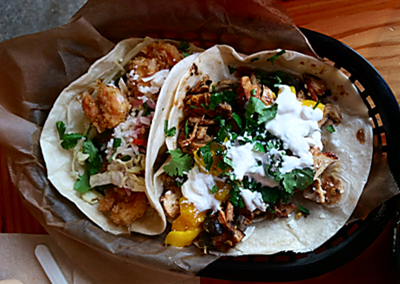 According to their website, the new Woodland's Torchy's will open right after we come back to Conroe again on February 14th.
Really looking forward to it.
On the subject of restaurants, a while back we were all at a local place and ordered a bottle of Moscato, a somewhat sweet, dessert wine. And it turned out to be a bottle of Beringer's, one that we'd never tried before.
I've always heard those wine snob phrases, like 'just a hint of smoky oak' or 'earthy, full-bodied and bright', and 'with a smooth buttery aftertaste', but it's the first time I really knew what they meant. When you take a sip of the Beringer's Moscato, you definitely get a 'smooth buttery aftertaste', so I guess the wine snobs aren't making ALL up. It was really good, but at $22 a bottle on the bill, kind of rich for our taste.
But as we were leaving the Conroe Wal-Mart last week, I saw a Beringer's display and decided to see if they had the Moscato. And boy, did they!
The $22 bottle at the restaurant was $4.47 at Wal-Mart.
WOW! Now that's a markup.
Now that I can afford.
"I cook with wine; sometimes I even add it to the food." — W. C. Fields
---
January 27, 2017
Growing Old Is Tiring . . .
Today was our (my) turn-around day, getting off at 5pm yesterday afternoon and not going back in until 5:30pm this evening.
As far as Jan, she's not turning around, but just off until Tuesday. But both of us really slept in this morning to make up for lost sleep time.
For the last couple of weeks we've been going to bed around 8-9pm and getting up at 3:45am, to be at our gates by 5. But today both of us managed to sleep about 11 hours to catch up. Very nice.
Later in the morning we went out on some errands and then had lunch at the Maya Mexican Restaurant where we ate last week. Just as good as last time, and we had the same great waitress, Erin, as last time too.
So we've got a really good Mexican place and we've got a Whataburger, so we're all set.
Right now, after being at the gate in on the pad, I'm back out on the front gate by the highway.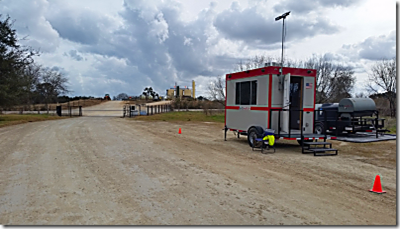 The main job is to be sure the incoming vehicles are at the right gate, and that they know where to go. So we don't have to log anyone in or out, since that's all done at the pad. Nicer for us.
Jan and I were talking about how tired we can get doing the gate thing, when we're really not actually doing that much. And the exercise is probably good for us. But looking back, it's amazing what we did before we got 'old'.
Back in 1972, when we were in our mid-20's, Jan and I went back to school. Jan was usually taking 18 hours or so, while I normally took 21 hours, a class load I had to get special permission for.
At the same time, I had a full-time job as a Broadcast Engineer for the Alabama Educational Television Network, working 5 nights a week from 4pm to 12 midnight. Then on weekends I worked as a Broadcast Engineer at a black radio station from 9am Saturday morning to 3pm Sunday afternoon. So about 30 hours a week here.
The reason this all worked was that I had plenty of time to study and also catnap on both this jobs.
And somewhere in here I ended up singing in a black gospel choir during a church service being held in a funeral home every Sunday. Talk about an Oreo.
But that's another story.
On top of all this, Jan and I regularly worked as the grill team at what was then the busiest McDonald's in the country, in Birmingham, AL. If you're working at a fast food restaurant, this is the way to do it.
I ran the grill, cooking burgers, and Jan toasted the buns, both just as fast as we could go. We walked in at 11am, worked straight through until 2pm, hung up our aprons, and walked out the door. So no cleaning, no scrubbing, and no mopping.
But wait, there's more.
I was also working at the college 10 hours a week as the Chemistry Lab Assistant, cataloging chemicals and setting up class experiments, while at the same time Jan was working for several hours every night at Newberry's, a 5 & 10 cent store in Eastwood Mall.
Oh, and I also occasionally worked at a TV repair shop, fixing the new transistor TV's that were just coming out. The old guy that owned the place was just fine on the tube TV's, but not so hot on the solid state ones. But give me a Sam's Photofact and an oscilloscope and I could go to town.
How we managed to do all this for two years, I don't know. It's exhausting just writing about it, much less thinking about actually doing it.
As I said, Getting Old is Tiring.
And even more amazing with Jan, was that during part of this, she was pregnant with our daughter Brandi who was born in Sept. 1973.
And how we ever found time for that I'll never know.
---
January 27, 2018
Mexi-Cobb and More . . .
After this past week's hurry-up finishing of the ad card for my client's upcoming February sale, I'm going to be sure I'm ready for the next one.
The next one is in June so I'm going to start working on the ad card now, leaving out only the item prices to be filled in later. Then all I'll need to do is cull the mailing list of the Unknown Address returns, and I'll be ready to go then.
About 2pm Jan and I drove up to the Clear Lake area for a few things. First up was the SuperCuts in Webster so Jan could get her haircut by her favorite lady. But it turns out that she was off today and won't be back until Tuesday.
So then it was on to our next stop, lunch at the Chuy's Mexican Restaurant on I-45. Like many of our favorite places, we pretty much swim against the tide with what we order.
For example, when we go to Outback Steakhouse, Jan's go-to meal is their Alice Springs Chicken, not steak.
Likewise our favorite dish at Chuy's is actually a Cobb Salad, well, a Mexi-Cobb Salad. But really the only 'Mexi' part of it are the green chilies garnished on top.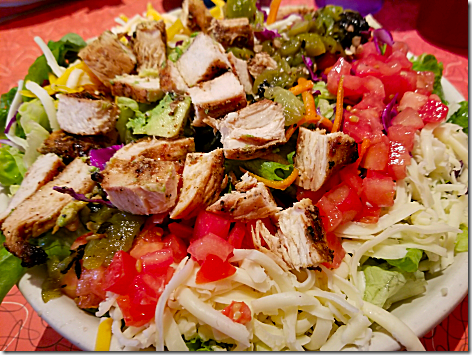 Made with Fajita chicken, two kinds of cheese, avocados, tomatoes, and of course green chilies, all laid out on a bed of fresh, mixed salad greens, it's a full meal all by itself.
Really great!
One thing neat about Chuy's is the décor. Every room is different.
The one we were in today has a school of colorful wooden fish hanging from the ceiling on individual wires.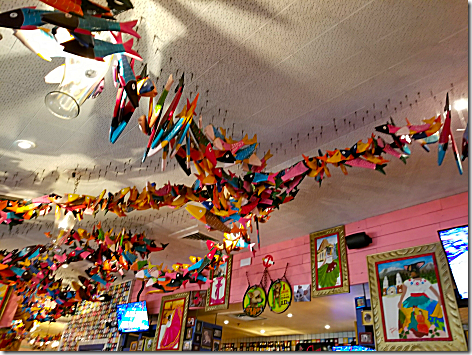 Each one has a slightly different 3D shape and color, and are mounted right along side each other. And the AC blowing keeps them in constant motion, almost like they're swimming along.
In the main dining room the ceiling is completely covered in hubcaps, seemingly all different.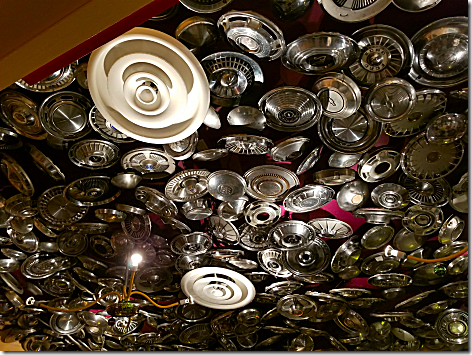 Neat.
Next was a stop at our son Chris' house to get our mail. Jan's still expecting a bunch of hospital bills, but nothing yet. What we did get were a number of tax 1099 forms for this year's taxes. Oh boy!
Then it was on to the nearby Sam's Club to pick up a prescription, and once again I had to get them straight on the price. Originally I had transferred the prescription down from the Conroe Wal-Mart to the one here. But since the last time I got it 3 months ago, the price had jumped from about $30 up to $55. And that was a jump since I got it 3 months before that.
So I checked the Sam's Extra Value List and found they had it for $4 for 30 pills, or $12 for a 3 month supply. So I refused it at Wal-Mart and asked them to put it back into the system. Then I called Sam's Club to have them fill it.
But when I got the text saying it was done, the price was $28, better than $55, but not the $12 I was expecting. So when I picked it up this afternoon, I once again had to get them to correct the price. You have to on top of them.
Tomorrow afternoon Jan and I are heading up to Brandi's in Katy to check out the house that they're renting while they look for a new one. They closed on the sale of their old one last Monday and they're all settled into the new one. Afterwards we'll have linner before we had back to Santa Fe.
---
January 27, 2019
A First Cousin Once Removed . . .
About 4:30 we headed out to the nearby Denny's, for what else, breakfast again. They don't have Jan's fav Avocado Toast, so she gets an Omelet with Mushrooms, Tomatoes, and Onions, along with Fruit and an English Muffin.
Of course since mine is pretty plain jane, I get my usual Two Eggs Over Easy, 4 slices of Crispy Bacon, Fruit, and an English Muffin. The only downside at Denny's is that they don't have The Egg and I's Hazelnut coffee, but they do have Hazelnut creamers. If you know to ask for them,
Don't know what's happening with gas prices, but when we passed the HEB and the WalMart today on our way to Denny's, I noticed that the HEB price had jumped 9¢ a gallon and 6¢ at the WalMart across I-45.
But the Costco, where I just got a fill-up at $1.67 a couple of days ago, is only up to $1.69. Hopefully we're not seeing gas prices reversing direction.
When you leave a comment, be sure and give me your real email address. No one can see it but me. And I don't share it with anyone.
Twice recently I tried to send an email back to someone who left a comment and found the email address was not valid. Don't do that.
In the past I've posted artwork from my niece Stahlie who lives back in Alabama. And here's one of her latest pictures.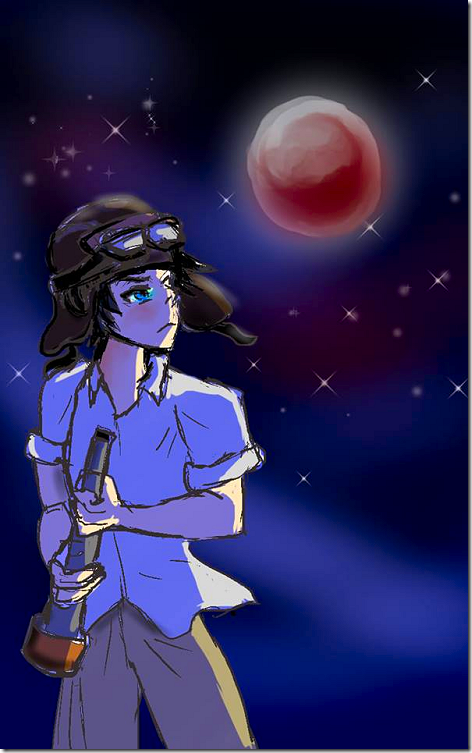 Her take on the recent Blood Moon.
I refer to her, and her sister Darby, as my nieces, but actually they're my First Cousins Once Removed. Since they're the daughter's of my first cousin, I always thought that they were my Second Cousin's, but apparently not. And so they're referred to as my nieces, and not my cousins.
Tomorrow, having given up on the Post Office finding our missing package at work, I'll be back on the phone with eBay and the sender to get us a refund on the machine.
---
January 27, 2020

Sale Taxing
I spent most of the day today at work trying to get eBay to set up our Sales Tax Exemption Certificate so we don't have to pay sales tax on items we buy for resale. Which in our case are mostly used electrolysis epilators that we buy, recondition, and resell on our website and from our paper catalog.
Every time I fill out the form they want, then they ask me for something else. And it really shouldn't be that difficult.
The last one I went over before I left for the day seems to say that we have to fill out and submit a 2 page form to them every time we buy something on eBay. Which could be as many as 10 to 20 times a week, each form customized to the seller's full information and a copy of the invoice and the amount we're paying.
I've already sent them a copy of our Sales Tax Exemption Certificate which is all we have to normally show anyone to not pay sales tax.
So I'll see what they come up with tomorrow.
I'm also working on a front panel graphic design for our own line of electrolysis machines we're having made for us in Poland.
I stopped off at Costco on the way home this afternoon and was happy to find that the price had dropped about 6 cents a gallon, and was now at $1.99. Very nice.
---
January 27, 2021
B5 and DTV . . .
The high point of work today was replacing the passenger side mirror on my client's wife's 2017 Nissan Altima. And unusually, it went pretty much like the YouTube video.
The only real problem was popping off and reinstalling the small plate underneath the door handle. When it popped off, two of the three little tabs that hold it in place broke off too. But when I put back together, I just used a double-over piece of Gorilla tape to fasten it in place.
Only took me about 45 minutes start to finish. Nice.
As I mentioned a week or so ago, we cancelled our DirecTV service effective January 13th. They said they'd send me into on how to return the DVR. So when I had heard from them after a couple of weeks, I put in a call to them this past Monday and was told all I had to do was take the unit to any UPS store and give it to them along with the DTV account number and they'll take from there.
No boxing it up. No postage. Nothing. Neat.
Recently I (and to a lesser extent, Jan) have been re-watching Babylon 5, probably my all-time favorite Sci-Fi TV series. I started out watching on YouTubeTV from Comet TV. But somehow, I didn't get all the episodes and was missing those between Season 2 Episode 9 and Season 3 Episode 15. So I found them on Amazon Prime Video.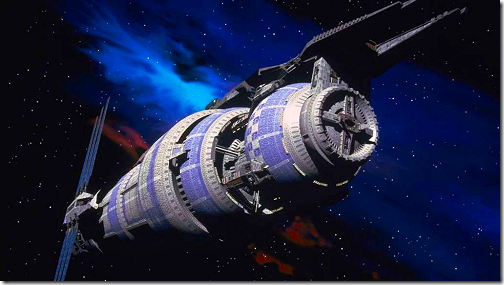 And I was immediately astounded on how much sharper and more colorful the video was. At first I thought maybe it was because I was paying $2.99 an episode on Prime. But then I read this article, Babylon 5 – Remastered, telling about a 6 year project to rescan all the episodes in 4K with color correction and repairs.
Which is what I've been watching on Prime. The remastered version is available on Prime, iTunes, and HBO Max and well worth the $2.99 per episode, or $24 for an entire season of 22 episodes.
And on a sad B5 note, it was revealed a few days ago that Mire Furlan, who starred as the Minbari ambassador Delenn on the show, had died at the age of 65 from complications of a virus.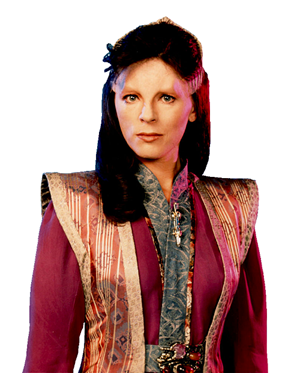 No, not that one, but West Nile Virus. And apparently she had suffered from it for several years.
Sad.