Daily Archives:
May 21, 2019
That turned out to be a little expensive.
When we extended our London stay an extra 3 days and added some extra excursions, we left today open for anything interesting that we came across that we might want to do.
However, what we ended up wanting to do was pretty much nothing. At least in the morning so we could sleep late. We did go down for breakfast about 9am since it wraps up at 10. Didn't want to miss out on our free meal.
While we were there I went online and bought us two 24 hour tickets on one of the several Hop On – Hop Off double-decker open top buses. Looking at the brochure, it showed 4 lines, Red, Green, Blue, and Orange, that covered the major tourist attraction parts of the city. So we thought we just spend a relaxing afternoon riding around the city, checking out some of the places we hadn't already visited, and maybe getting a better look at some we already had.
We also wanted to check out Oxford St, a high-end shopping area, and also home to Hamley's, a toy store that opened in 1760, making it 259 years old! Kind of makes F.A.O. Schwarz, which opened in 1862, look like the new kid on the block.
F.A.O. Schwarz even went out of business for 3 years, from 2015 to 2018, when their owner, Toy's R Us, went under and dragged Schwarz down with them.
But the whole hop-on hop-off thing wasn't what it was cracked up to be. At least with the company we chose.
They have a neat app that I downloaded onto my phone that lets you track the buses so you know when the next one is coming along to your stop. BUT they don't tell you that that bus will be full, and so will the next two, and the empty one that finally shows up wont even appear on the app at all.
And when we got to the stop where we're supposed to change over to another route, we found that the pickup point for the new route was about 100 yards away from the the drop off point.
And then when we got ready to come back to our hotel from the Oxford St. area, the buses in use must have been those new 'stealth buses', the ones you can't see, because the app would show a bus stopping in front of us, but we couldn't see any bus stopped or coming by. Turned out to be a big waste of £70.
So we Ubered home. But more about Uber later.
Jan and I have both been suffering from colds since we were in Paris, and have been taking DayQuil as a decongestant. So while we were out hopping yesterday she told me how tired and sleepy she was, even though she'd taken DayQuil and not the NyQuil that makes you drowsy.
Later getting back to the hotel, she discovered the problem. She had accidently taken a couple of non-prescription over-the-counter sleeping tablets instead of the DayQuil.
I guess they really work.
---
Thought For The Day:
Seems like college is a lot different now than when I went. We got discounts on notebook paper and textbooks.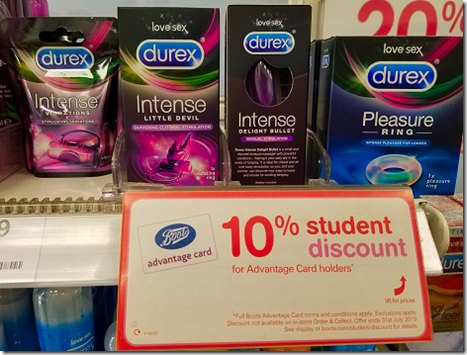 fgsfdg