Daily Archives:
May 30, 2019
Today I had hoped to take a look at the truck's radiator problem, but the all-day rain that was forecast, and then came along right on schedule, took care of that.
So I spent the morning working on the new website stuff for work, trying to get everything configured and working. Then I've got to get the new theme installed and configured.
Finally about 12:30 Jan and I headed up to Webster to have brunch at Snooze. Delicious as usual.
Then I made a stop by the office to check in on my HD repair, and also pick up the new Digital Photo Frame that finally came in late yesterday afternoon.
And after checking the website computer, my thoughts about the problem were confirmed. The disk scan had completed, but when I rebooted the computer, it went right back to scanning and finding errors again.
It's dead, Jim.
So now Plan B becomes Plan A, I guess.
Leaving the office we made a quick stop for a few things at the nearby HEB, then it was home in the pouring rain, which meant we didn't make our scheduled store room stop to drop off suitcases from the trip, electric heaters that we don't need again to the fall, as well as the winter quilt from the bed.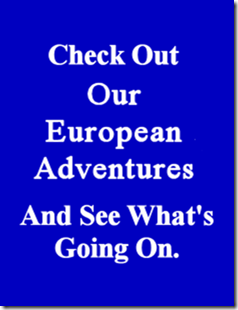 This blog finally catches me up on the latest days, so now I can go back and start filling in the missing days on our trip.
Our friend, Chris Yust flagged us on this collision between a Viking River Cruise ship and a much smaller sightseeing boat on the Danube River in Budapest. Seven people were killed and twenty-one are missing. From the article it seems that the sightseeing boat turned in front of the Viking ship and got run over.
More Here: Viking Collision.
I assume this was the evening river cruise they did on our first night onboard, before we actually headed headed up river on our cruise a day later.
You can read about it on our blog here: Home Sweet Skirnir
Stay Tuned.
gsfgf