Scenic Cruising The Rhine . . .
05/10/2019
We had been sailing all night from Wertheim Am Main heading to Koblenz along the last part of our Main River voyage.
And, by last part, at a little after 9:30, we passed under the Kostheimer Brücke bridge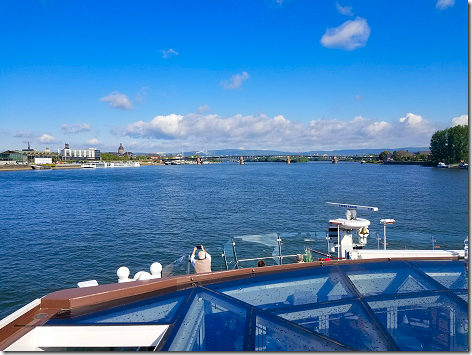 and hung a right onto the downstream flow of the Rhine River.
This part, known as the Middle Rhine, has probably more castles, churches, and palaces per mile than anywhere else, supposedly over 25,000 of them.
Starting with the Biebrich Palace,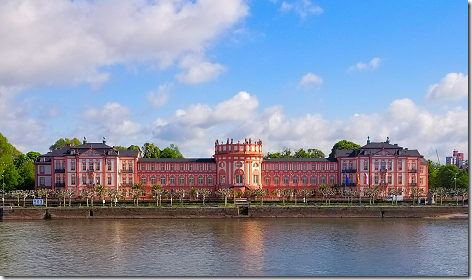 and another church to be named later.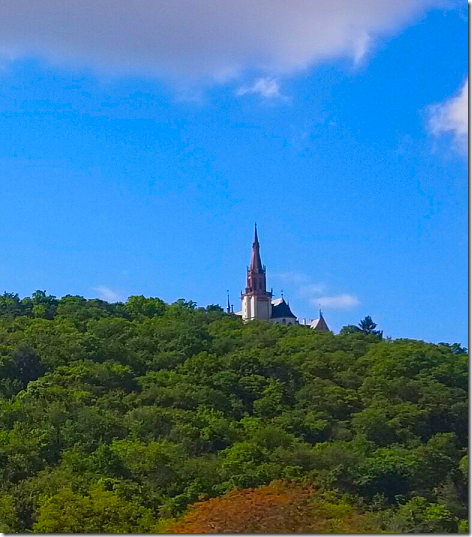 Or at least I didn't get the name of this one, as well as a few others.
The Rhine along this part of the river is very fast flowing, so there are these breakwaters all along the way to protect the banks from being eroded away.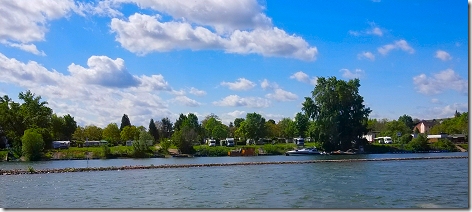 Next is the Binger Maus Tower, or Mouse Tower.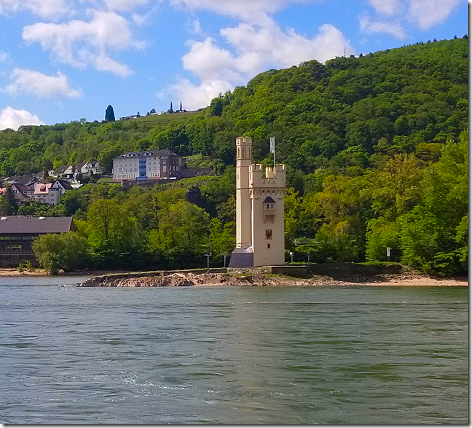 These small ones along the river's edge were actually Toll Stations where passing ships would stop to pay the toll to the local lords. Armed guards were usually stationed here, often with a chain across the river to block the way until the toll was paid. This one dates from the 1300's.
The Burg Eltz Castle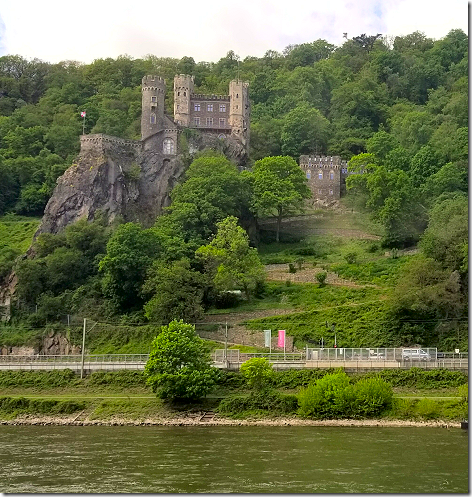 A Gothic church, complete with what looks like a Gothic garage.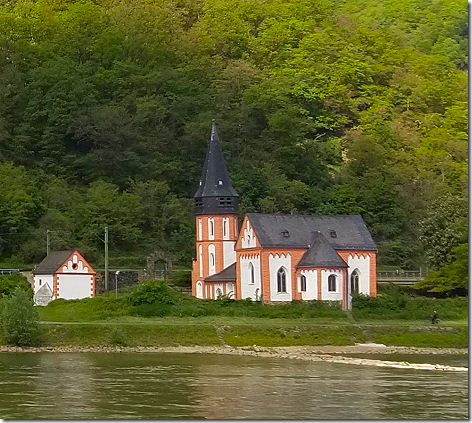 And this rambling castle apparently comes with its own RV Park.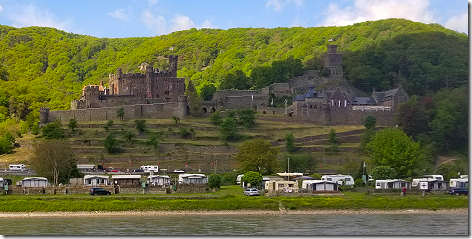 Another unnamed castle, but very picturesque.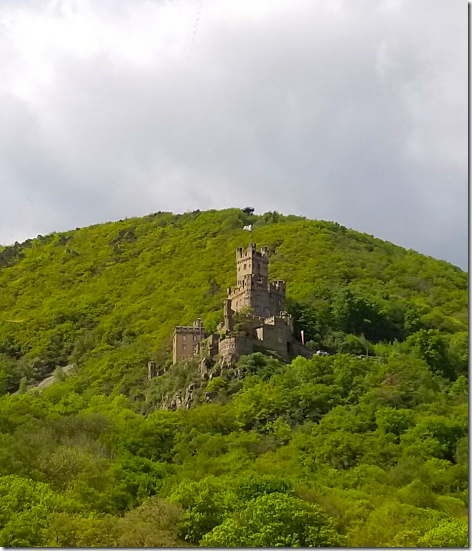 What looks like a castle on the hill above this Gothic church is actually the town's water tower, built to look like a castle.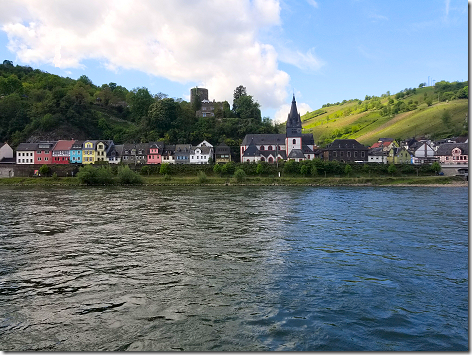 I guess kind of like those cellphone towers that look like trees.
This one's pretty much in ruins.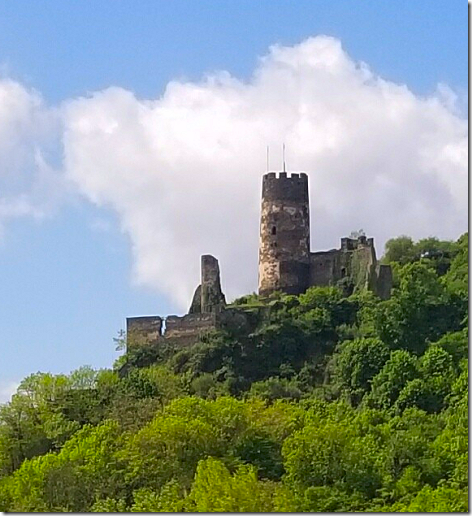 And this castle has a town, vineyards, a church, and an RV Park.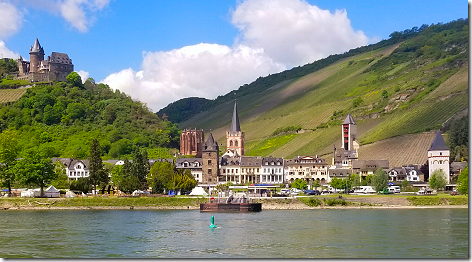 This is the famous Pfalz Island Toll Castle, complete with cannon ports for those pesky toll evaders.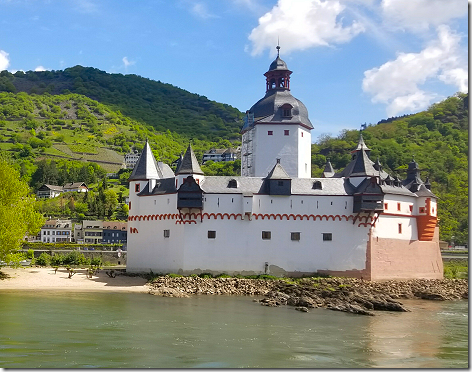 Gutenfels Castle, which as the sign says, is now a hotel.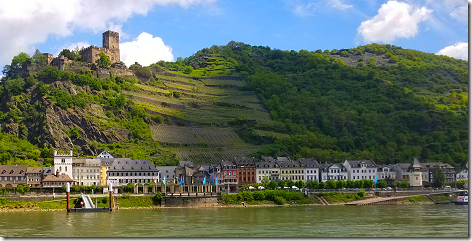 Schonburg Castle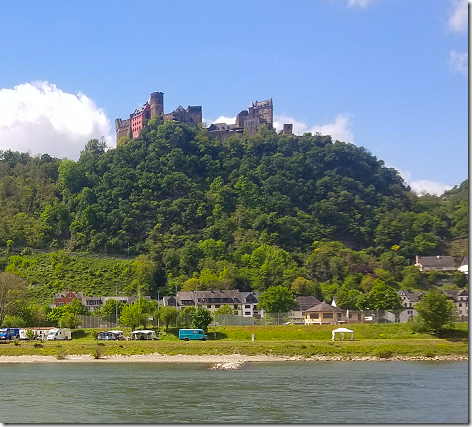 Another Castle/Church Combo.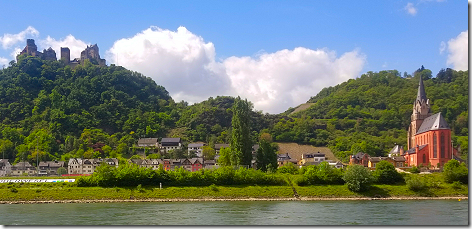 Another Toll Tower.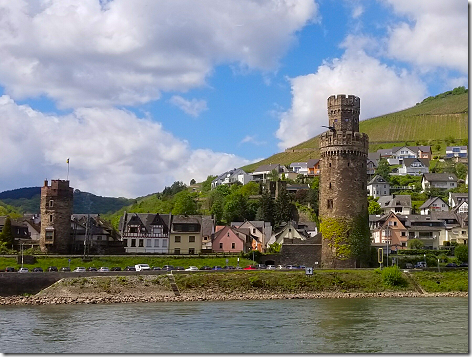 This photo shows the extent they will go to use every bit of arable land possible, even on steep hillsides.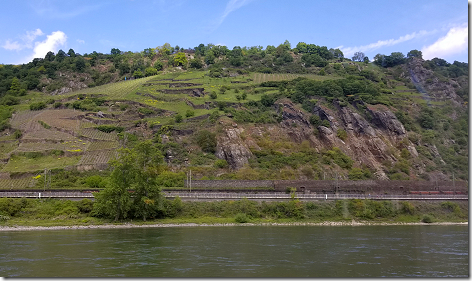 Famed Lorelei Rock, where legend has it that a water nymph/mermaid would sing pretty songs and lure sailors onto the rocks in the narrowed passage.
And of course, the obligatory statue of said water nymph/mermaid on an island in the river.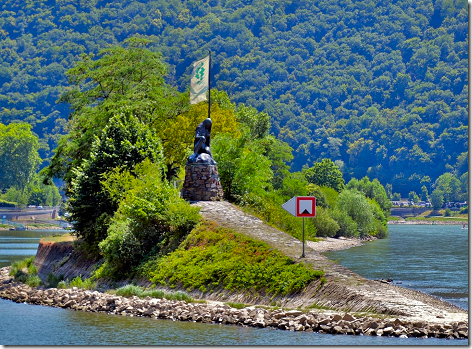 This is Rheinfels Castle, now partially restored.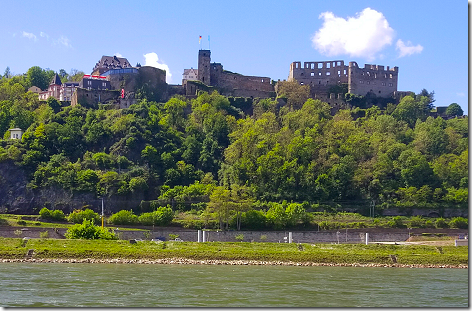 And another Maus (Mouse) Castle, this one near Wellmich.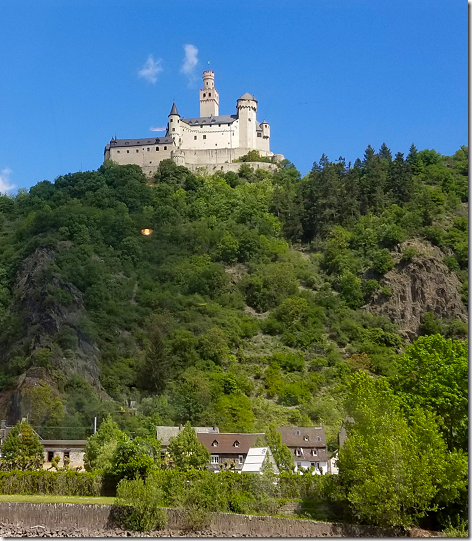 Finally coming in to Koblenz, we passed the Ehrenbreitstein Fortress, and the funicular that takes tourist across the river to it.
Dinner tonight was special, with A Taste Of Germany theme.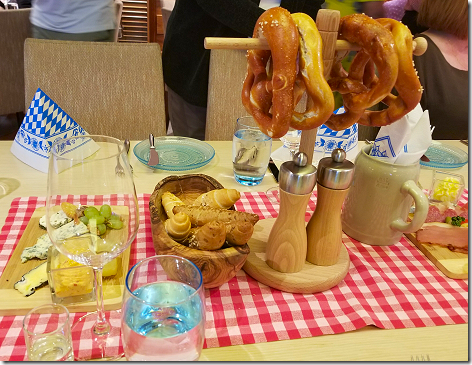 Besides the usual menu, there was a separate one of German specialties.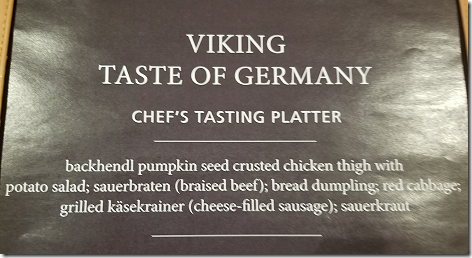 All really good.
And this time we had our waiter, Nikolai,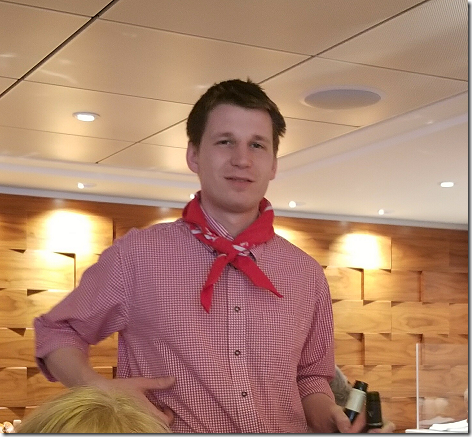 get a group photo of everyone, yes, even me this time.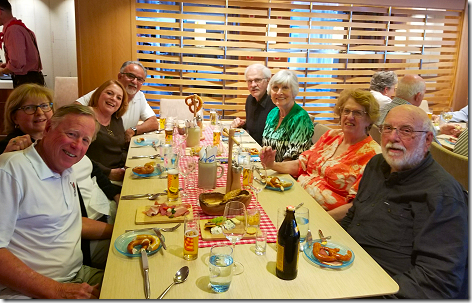 Next up is Cologne, with only a couple more days on our cruise after that.
---

The Viking Skirnir

aadf