Daily Archives:
September 15, 2020
Now With More Photos!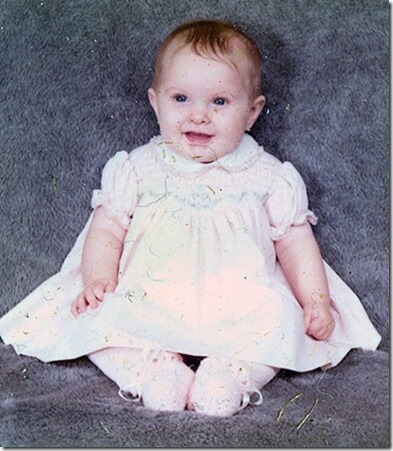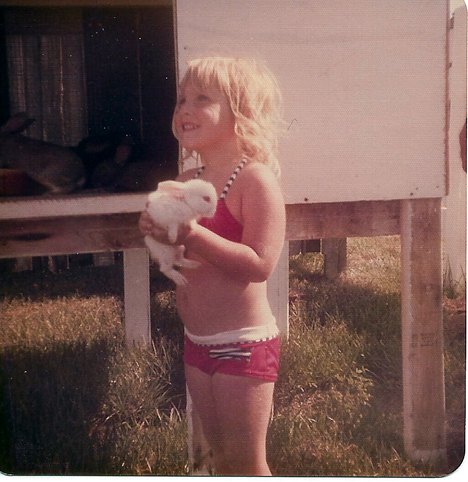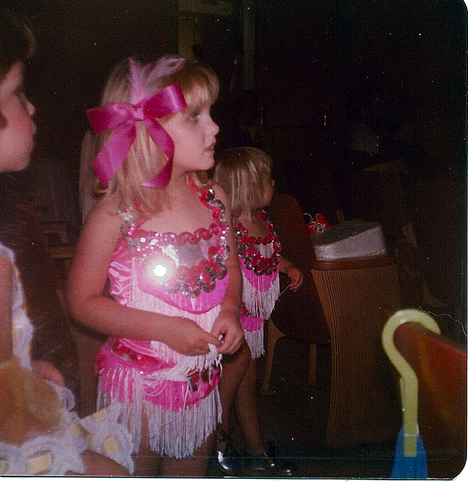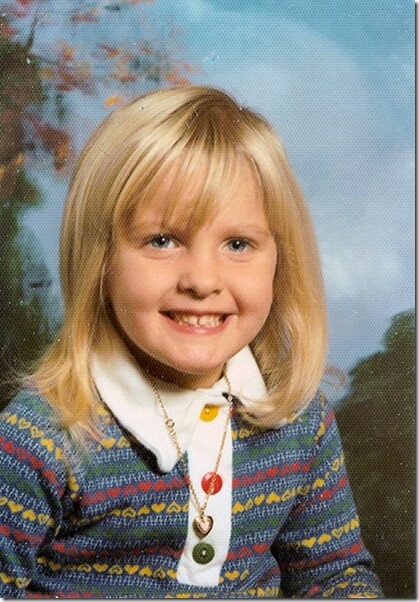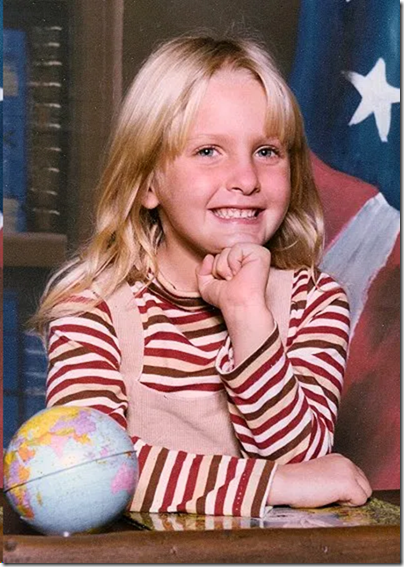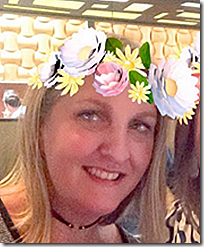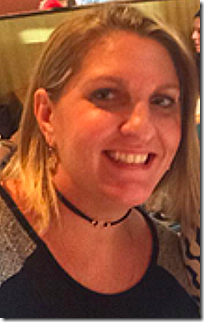 .
.
And On Back Into Canada
---
September 15, 2009
Back Home in the U.S.A….for now…
Today was a rest and recuperation day back in the US. But it's our last full day in the US for about a week.
Tomorrow we leave for Canada again. This time we're heading up north thru Quebec and Ontario and then down to Rome, NY and Niagara Falls.
So all we did today was eat lunch at a good Chinese buffet and then did the Walmart thing.
We're beginning to see the leaves change up here. Two weeks ago when we were here, this tree was solid green.
Now look at it.
This is a real nice park and we're back in the same space we were two weeks ago. Mister certainly likes the grass and trees.
We'll go ahead and top off the diesel tomorrow before we leave since I didn't fill up in Canada the other day.
Then we'll head up to Notre Dame du Lac about 130 miles north for the night.
---
Thought For The Day: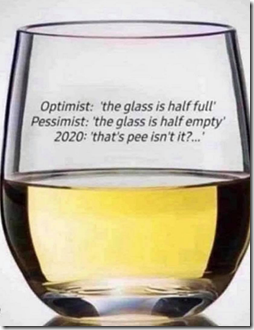 .
.
Getting To Know Landon
---
September 15, 2010
More Landon Time . . .
I spent this morning checking in with several clients, and catching up on things. Then on the way home I stopped by the bank. I love the new ATM deposit feature where you just stick your checks in and it does it all for you.
And, of course, here's your obligatory Landon "Ahhhhh" moment.
About 4:30 pm we all (except for Chris' wife, Linda, who had to work) met at Chuy's, a Mexican restaurant we really like. We have eaten at the one down in the Galleria area a number of times, but they just opened a new one yesterday right here in the Clear Lake area. A lot more convenient.
And, of course, being all together, we all got some quality Landon time.
Landon started out sleeping peacefully in his carrier, but that didn't last long.
Here's "Nana" Jan
"Uncle" Chris
And here's a great shot of our son Chris, and our granddaughter Piper.
---
Thought For The Day:
Those who refuse to learn from the past are forced to repeat it. Those who refuse to learn from the present are going to force the rest of us to learn Arabic.
.
.
East Texas Gate Guarding
---
September 15, 2014
It's a Yugo!

Well, we bumped up to 100 vehicles today, but not bad at all. Pretty much slow and steady, sometimes not seeing a vehicle for 30 minutes or so. But it's still going to be interesting to see how we're going to handle things when the fracks start. Not the logging, but physically getting all those trucks in and out of our one lane gate.
As it is now, trucks leaving, come around the curve about 100 yards away and head toward our gate. It's only when they get here that they can now look down the road to see if anyone is coming in. If there is, the truck leaving has to back up into a pull-out just below us. This is because the incoming trucks have nowhere to pull off coming in.
So if there's a line of trucks coming in and a line of trucks coming out, everyone's stuck. But, who knows. It may work. And then again, "maybe the horse will sing."
It made it up to 88 today, really pretty nice, with 90 expected tomorrow. Then it's 80's again for a while, with maybe some rain. Of course that could change. It always does.
Our drill rig is back to making a lot of funny noises again, and they don't seem to be using the hanging drill pipe very fast. But maybe there's a reason.
A couple of nights ago, I was talking to one of the contractor guys as he was leaving. We'd gotten friendly over the last few days, so I asked him about this rig, about why it was taking so long to set up and start drilling, and why it was making all these noises I hadn't heard before. I then mentioned that, of course, my only experience was the Marathon/H&P rig we followed for 4 months in 2012.
He laughed and said, "Them H&P rigs are nice. They're compact, and made to tear down and put up quickly. And they run great. H&P rigs are the Cadillac of rigs."
"These here rigs, these are Yugo's"
Ah, well, that explains everything.
About 4:30 this morning I had the feeling that someone was watching me. And he was.
I looked up from my laptop, and about 6 feet away was a big black steer, just standing there, staring at me. He stood there for about 15 seconds and then turned away and starting walking across the road. By then I was finally able to get a photo of him as he moseyed away.
Our new GGS support guy, Scotty, came by today to top us off with diesel and water. We weren't hurting for either one, with about 80 gallons of diesel left and 200 gallons of water. While he was here, he also did an oil change on our generator, which meant he had to shut it down for about 10 minutes or so. But no problem since it was still pretty cool. And not worth starting up our onboard generator for that time, as we've done when it was 100 degrees in past years.
I mentioned yesterday that today, the 15th, was our daughter Brandi's birthday. What I didn't know was that she's in Atlanta for a business conference this week and Landon and Lowell are batching it. But Landon had to wish his Mommy a Happy Birthday anyway.
_________________________________________________________________
Thought for the Day:
"On a hot summer's night,
Would you offer your throat to the wolf with the red roses?"
"Will he offer me his mouth?"
"Yes."
"Will he offer me his teeth?"
"Yes."
"Will he offer me his jaws?"
"Yes."
"Will he offer me his hunger?"
"Yes."
"Again, will he offer me his hunger?"
"Yes."
"And will he starve without me?"
"Yes."
"And does he love me?"
"Yes!"
"Yes!"
.
.
New And Bigger
---
September 15, 2016
Boy, that's big!
Since I was not only getting groceries today, but also returning and then getting a new TV, I was out the door and on my way a little earlier this morning.
As usual Wal-Mart didn't give me any problems returning the old one, giving me the money back on a gift card instead of cash. Cash didn't make sense anyway since I was just going to give it right back to them.
Luckily the new one I wanted was right out on the shelf so I was in and out fairly quickly. I paid for it back in the TV department rather than taking up front, because then they have to put one of those 'Spider Wraps' (that's what they call them) on the box. And in the past they've had problems getting them off up front.
Once again I anted up for the 3 year extended warranty, giving me a total of 4 years on the new one. Usually though, if electronics makes it past the "infant mortality' stage, then it's going to keep working. Of course there's always just the luck of the draw, like the failure of our old one. You never know.
Finishing up with the groceries, I again headed across the parking lot to the Chick-fil-A for our lunch. One thing I sometimes wonder about is why people wait in long drive-thru lines?
I parked in the parking lot, and then was in and out in 8 minutes with my order. Meanwhile, a red Corvette had moved forward about 4 cars, and still had about 10 cars in front of him. I was probably halfway back to the rig.before he got his order.
So are people just that lazy that they won't walk 25 feet or what?
Back at the rig, we again enjoyed our Chick-fil-A lunch. While I stayed with my Spicy Chicken Deluxe Sandwich with Bacon, Jan tried out their Spicy Southwest Chicken Salad, that our daughter Brandi had recommended earlier. Jan said it was delicious, and one of those 'get again' meals.
Unlike yesterday when Jan stayed outside longer and got too hot while I set the new TV up, this time I made her go on inside, and said that I would set it up tonight. I told her she could just stare at the box in Antici . . . . . Pation. (some of you may get that.)
When I got up at 10pm, it only took me about 30 minutes to get our new Samsung 40" TV up and running. Luckily this larger model comes with the pedestal base rather than the two widely spaced feet, so it's much more stable in position.
Although mathematically it's only 25% bigger, it looks a lot bigger than that. And the picture quality increase, with brighter colors and blacker blacks, is really noticeable.
And the new TV has Screen Mirroring, so our Samsung TV can connect with my Samsung Galaxy S5 phone and my Samsung Tab 4 tablet. Neat!
Now I just have to figure out how to dispose of our old one.
The rig completed their move to the next hole this afternoon, but as of midnight, they're still not up and running yet.
Fine with us. The longer we're here, the better.
---
Thought for the Day:
A watched pot never boils, but it does get paranoid.
.
.
Told You
---
September 15, 2017
I Could Have Told You That . . .
With another Clear Lake work day on tap, I was on the way south about 9:45, getting there about 11pm
I spent most of the day catching up on long-missed product/price corrections to the paper catalog and online website that had been neglected for months. Then I got back searching through the computer's folders one at a time, cataloging and renaming them. For some reason the ex-guy just stashed critical files all over, in folders called Temp, New Folder, Stuff, etc. So one folder at a time, I'm gradually finding what I need.
I was on my way back home by 3:45, hoping to get ahead of the traffic, but today the traffic got ahead of me. Don't know if there had been an earlier wreck, or it was just Friday, but it was bumper-to-bumper, stop and start, from Fuqua all the way into the I-69/US59 split. But after taking 59, it was full speed around to the Hardy Toll Road and on up to I-45. Even with speedup, the 1:15 trip took me 2 hours.
But it did have a nice ending, because our friends Debi and Ed Hurlburt had picked Jan up at our rig, and then we all met up at El Bosque Mexican Restaurant for dinner about 5:45pm.
Jan tried something new this time, the Pollo Mar, a chicken breast topped with shrimp, mushrooms tomatoes, cilantro, and jalapeno cheese.
She said it was really good and she'll definitely have it again.
I went back with my favorite Beef Fajitas Poblanos.
It's Beef Fajitas with bacon-grilled onions, poblano peppers, mushrooms, tomatoes, and two white cheeses. Again really good, as usual.
We always have a great time with Debi and Ed, and it's amazing how much we all have in common. Just really great friends.
Tomorrow we've got another day-trip in store, first down to our son Chris' in Friendswood, and then on down to Galveston to have breakfast at the Sunflower Café before heading over to Moody Gardens to check out their new Aquarium Pyramid and their da Vinci exhibit.. This is actually a dual birthday celebration, for our granddaughter Piper's 24th birthday on September 7th, and our daughter Brandi's . . . well,she's one year older today, the 15th.
The only downside to all this is that we have to be on the road by 6:30am, way too early.
Finally, under the heading I Could Have Told You That.
The University of Pennsylvania just released the results of a study showing bald really is beautiful. The UP study was composed of three major tests given to students on campus. Male and female students were asked to rate photos of men according to attractiveness, confidence, and dominance.
And bald men won out in all categories. What else were you expecting?
For my part, very soon after Jan and I got serious, I told her I was almost certainly going to be bald by the time I was 25. And the reason I knew this can be seen in this photo of three of my mother's four brothers. And the fourth one was bald too.
They say the baldness gene comes down the mother's side. And it did.
Luckily for me, it turns out that Jan liked bald guys.
---

Thought for the Day:
.
.
The Boy King
---
September 15, 2019
Random Thoughts and Various Musings
Jan and I were watching a History Channel show about King Tutankhamen this morning, and the phrase 'The Boy King", was used. And that made us think of Steve Martin's King Tut, first shown on Saturday Night Live.
So I went to YouTube and played it back.
But as I was reading over some of the accompanying articles, I found that in the last couple of years Steve Martin has come under severe criticism because of the 'racism' and 'cultural appropriation' found in the song.
It even seems like the saxophone player who comes out of the sarcophagus painted in gold, is the equivalent to being in 'blackface'. Or maybe 'goldface', I guess.
Who knows these days?
---
See I told you it was good for you.
A recently uncovered study, dating from the late 60's, seems to show that animal fats are no worse, (or no better) for you than vegetable fats. Yes, the vegetable fats did lower cholesterol slightly, but did not reduce the risk of coronary heart disease or death.
So have that Double Bacon Cheeseburger and enjoy it.
Regular reader know that I like trains and model trains, so I was really disappointed that our recent Viking River cruise through Europe didn't go through Hamburg, Germany. Otherwise this place would have definitely been on my list.
It's billed as the largest model railroad in the world, with airliners taking off and landing, Space Shuttle's taking off , and pretty much everything else you can imagine.
Check it out.
And I also came across this one Large Scale Layout too. You can see it here.
Looks like the first hints of Fall are moving into our area, with temps in the mid-80's by Wednesday. Of course we'll see how long it lasts.
Summer around here digs in and hangs on tenaciously. Sometimes even into December.
---
Thought For The Day:
Morning is such a wonderful thing. It's just a shame they put it at such an inconvenient time.
.
.