Daily Archives:
September 16, 2020
My Helicoil installation kit came in today, but it looks like my gaskets/bolts won't be here until Saturday. So I probably won't get to try it out this weekend.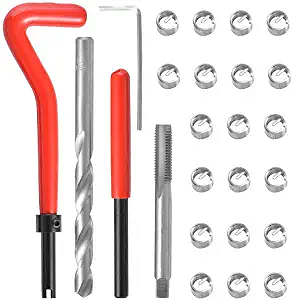 As I've checked out Helicoils on Google and YouTube, I've seen a number of articles about how, because of the fact that the Helicoils are Stainless Steel and the way they lock into the base, they can be torqued down more than in the soft aluminum.
So rather than just redo the two holes that are stripped out, I'm going to do all four threads. That way I can torque the bolts down to 20-25 ft. lbs., rather than the original 17+ ft. lbs. That, coupled with the two new gaskets, will hopefully fix this once and for all.
Of course I've said that before.
So right now the plan is that as soon as this is done, Jan and I will take the rig out on a test drive, probably all the way out to Luling, about 175 miles away. We'll stay overnight and then come back the next day.
The last time we tried this, we had no leakage when we got up to the Katy Buc-ee's and thought we had it fixed. But then it started leaking again about halfway between Columbus and Luling. And leaking worse than before.
But we figure if we can do a 350 mile round trip with no leakage, then we can call it fixed. But if not, while we're still configured for traveling, we take it up to the repair place in Channelview to let them fix it.
We figure we'll just get a hotel room in the area, since they will need us to test any fix, since the leaking only occurs when we're towing the truck.
But hopefully it won't come to that.
---
A recent statistical analysis done by The Ohio Star, an Ohio newspaper, showed that virus cases INCREASED after masks were mandated.
Data Show 40 Percent of Ohio Counties Experience Rise in Coronavirus Cases 7 Weeks After Mask Mandate Despite Claims by DeWine, CDC
And this is not a one-off case. The same thing showed up in Hawaii and Los Angeles County.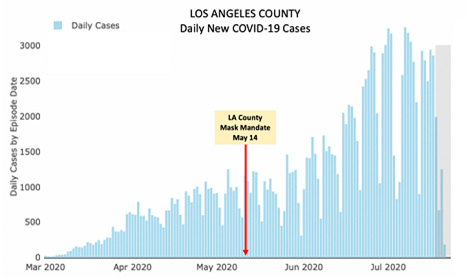 .
.
Our 3rd Time in Canada
---
September 16, 2009
Canada, Oh, Canada…
Today we headed back into Canada for a few days on our way to Rome, NY and Niagara Falls.
We could have gone back by staying in the States, but going through Canada was only about 50 miles further.
So why not?
About 9:30 am we drove the truck down to have breakfast at our favorite Big Stop truck stop and then by 11:15 we were back there with the rig filling up with diesel. While we were in Canada last week I just put enough in to get us back to the States since diesel is about $1 more a gallon there.
We put in 102 gallons for $280 and by 11:30 we were on our way up US 1.
We were heading toward Quebec and the town of Notre Dame du Lac (Our Lady of the Lake) about 150 miles away.
One of the things we wanted to do was to drive to the end of US 1 in Fort Kent, ME, since we had been in Key West, FL at US 1's Mile Marker 0, and although we didn't travel all of US 1 between FL and ME, we did travel a lot of it.
Here is the photo I took of Mile Marker 0 in Key West.
And here is the other end in Fort Kent, ME.
And then about a block past the end of US 1 we took a right turn across the Rue Ferry bridge and we were back in New Brunswick, Canada.
Customs took about 10 minutes and we were on our way. And about 12 miles later we entered the province of Quebec for the first time. Then an hour later we pulled into our park in Notre Dame du Lac.
This may be the most beautiful site we've been in so far. We're parked on a bluff overlooking a lake.
And Mister really enjoys the view too.
After we puttered for a while we headed to find a place to eat. We drove about 6 miles north to the town of Cabano and found a nice-looking restaurant called 'Bistro du Duc' or 'Duke's Bistro'.
Our waitress didn't speak much English and I don't speak much French. Spanish and German are more my thing. But we did get our order OK. We ordered the Spaghetti with Meat Sauce and it was really good.
One thing I've noticed is that in Nova Scotia, New Brunswick, and Newfoundland, pretty much all signs, I.e. traffic signs, street signs, billboards, etc, are in both English and French. However that apparently doesn't work both ways.
Here in Quebec, everything is in French, with no English at all. Even Stop Signs say 'Arret', and not 'Stop'.
We saw this last year too, going through Canada to Alaska. All of the English TV channels had French subtitles and/or French audio subchannels.
But the French language channels had no English translations whatsoever. When I mentioned this to a waitress in Whitehorse, she just laughed and said "You've noticed that, have you".
Getting back to the rig, I got the satellite set up and Jan and I enjoyed the view. By then it was starting to get a little chilly, so we went in for the night.
Tomorrow we will head for Quebec City about 150 miles away.
Thought For The Day: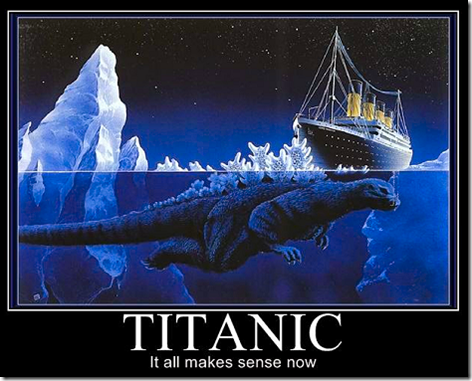 .
.
Back Home in Texas
---
September 16, 2010
Great Sunset . . .
Not much going on today.
After a lazy morning of coffee and conversation, we left about 12:30 to head over to Brand's. Jan was going to Landon-sit while Brandi took a nap.
After dropping Jan off I headed out to check on new tires for the truck. (See Nick. I told you I'd get new tires when I got back to Houston.) I checked out three different places, and I'll go back to NTB tomorrow to get them installed.
I told Jan I'd give her two hours of private Landon time before I came back, so to kill a little more time, I stopped off at Starbucks to get a Cinnamon Dolce Latte and catch up on some reading.
Getting back to Brandi's about 3 pm, I got in some Landon bottle feeding time and even got a couple of good burps out of him.
About 3:30 pm we headed back to the rig, stopping off at La Brisa on SH 146 in Bacliff for dinner. I had their great Chicken Tortilla Soup and Jan had the Shrimp Nachos.
We got back to the rig about 5:30 and settled in for the night. A little later we got to enjoy this great sunset.
This shot in the other direction shows lights from the many refineries in Texas City.
---
Thought For The Day:

"Courage is fear that has said its prayers."
.
.
More Gate Stuff in East Texas
---
September 16, 2014
It's A Three Holer . . .
Got some interesting news today about our rig. Well, the rig right in front of us. We have another rig right down the road. And two more right up the road, for that matter. But those two are not ours, I.e. not behind our gate.
Anyway our rig is a 3 holer!
No, not like an outhouse. Well, maybe, kinda. In that 3 holes are involved.
No, what this means is that they're going to drill 3 separate wells on the same pad here. And amazingly, they do it by dragging the drill rig 25 feet until it's over the new drill hole. And in a couple of weeks they're gonna do it again.
When the rig was first erected, it was done on big steel plates. And when the time comes to move it, they grease up the plates, hook up two big honkin' cranes like this one,
and just drag the 100 ton rig to its new location, using the two cranes to both pull it and steer it.
When we were following a Marathon/H&P rig down in the Eagle Ford area in 2012, they did this on our rig. And the nice thing about it was we got a couple of days off while it was going on. But since we have multiple pads here, we won't have that luxury this time.
A few days ago, I started working with the Gate Guard Logging program that I wrote last year while we were on our frac gate.
Right now I'm just using to set up a database of everyone who comes through our gate, I.e. name, company, and tag number. This is all the info we need, other than how many people are with him, and where he's going, which can change with every visit. The program is capable of logging people in and out, but I'm not using that function right now. I'll talk about that in a later blog.
Right now it's running on my laptop, but it would be easy to convert to an Android tablet like a Samsung Galaxy Tab, and use it instead of paper logs. I know some companies are using iPads for this, so we'll see how it works out.
__________________________________________________________________
Thought for the Day:
Since 1965 the Federal Government has spent $22 Trillion fighting the "War on Poverty". Adjusted for inflation, that's three times what the US has spent on all 'real' wars, including the American Revolution. (note: this amount does not include Social Security, Medicare, or Unemployment.)
At that time 7% of children were born outside marriage. Now 42% are.
The Census Bureau says the Poverty Rate is presently at 14%, almost exactly the same as when the 'War' started.
So, maybe we would be better off if we just surrendered?
Of course, also according to the Census Bureau, poverty just isn't what it use to be. Check out this chart.
.
.
More From East Texas
---
September 16, 2016
Three Neats and Two Peeves . . .
First up, Piper had surgery on her recently-broken arm this morning, and everything went fine.
Don't know yet how long she'll have to have her cast on, but if it's like it was when she broke it two years ago, she's also looking at several months of physical therapy with it.
That hurts just looking at it.
I put in a call to Colaw RV Salvage outside Carthage, MO this morning trying to locate a new (used, but new to me) screen door latch for our rig. As I mentioned, American Coach no longer stocks them, so Colaw was my next bet.
The guy muttered for a few minutes and then said that he didn't have them in stock. So I reminded him that out in his back lot, he has an American Eagle (like ours) and an American Dream, both of our vintage, and could he please have someone check to see if there is one still on the door jam of either coach.
He was kind of curious how I knew that they had those two, so I told we'd been there and bought parts off the Eagle, and that several body panels for our blowout repair last year came off it too. He said he'd have someone check it out and get back to me, but I haven't heard anything yet.
My Plan B on this is to have my son Chris bend me one up out of aluminum stock and drill a couple of holes in it, but I'll wait to hear from Colaw first.
If you haven't been to Colaw's, you need stop by if you're in the neighborhood.
The rig's out front are for sale, but in back are hundreds of wreck/burnt RV's. They have golf carts for you to drive around back there, and maps to show you what rigs are where. Neat!
I'm really liking our new Samsung TV more and more, and I'm still discovering all the neat stuff it can do. I spent a while this morning playing around with it, trying different things, the first of which was the Screen Mirroring function.
Any it only took about 10 seconds to have my Samsung Galaxy Tab 4 displaying on the TV screen.
Not exactly sure what I'll use it for, but it is neat.
Another neat thing is that you can never lose the manual. It's built right into the TV. Just hit the 'E-Manual' button on the remote and there it is on the screen. You can search through it, scroll through it, however you want. Another neat.
Of course, you can also download a computer copy if you want, which brings me to my first peeve. When you download the manual file, this is what you get.
ENG-US-NMATSCJ-1.104-0410.pdf
Why in the He . . . Heck can't what it's for be in the file name? Not only can't you tell what model of TV it's for, you can't even tell it's FOR a TV, period.
I see this all time when downloading manuals and such, and there's no excuse for it. Depending on your directory path length, you've got a couple of hundred characters to play with.
Why can't it be something like –
SAMSUNG_SMART_TV_5200_ENG-US-NMATSCJ-1.104-0410.pdf?
That's got something for everyone, and I don't have to rename it. Otherwise I won't remember what the file is for next week, much less in six months.
Now on to peeve two. The remote is too small for the number of buttons it has.
Count-wise it has a few more buttons than our DirecTV remote, but it's a good bit smaller. Plus the up, down, right, left arrow function needs to be separated out somewhat so that it's easier to find in dim light.
The buttons are just too small and too jammed together, so it's not a very ergonomic design. They should have taken a cue from the DirecTV one. It's much more user-friendly.
After two fairly busy days on the gate, today we only had 42 vehicles come through. So that was nice, but of course to balance it out, at 95 degrees it was kind of hot. It's looks like our Fall weather that was forecast last week, with highs in the low 80's and lows in the high 60's went back into hiding, since we're now looking at low to mid 90's for the next 10 days or so.
But on the plus side, tomorrow's Blue Moon BBQ day, so that makes it all better.
---
Thought for the Day:
The four most beautiful words in our common language: 
I told you so. – Gore Vidal
.
.
Birthday, Birthday, Birthday
---
September 16, 2017
Up Way Too Early . . .
But Well Worth It!
Today was the big birthday celebration down in Galveston. Our granddaughter Piper's was on September 7th and our daughter Brandi's was yesterday, the 15th. And also thrown in here was Landon's 7th birthday last month.
His big party for all his friends got hurricane-cancelled, so he was in on this too.
So Jan and I were on the road by 6:30, more than 30 minutes before sunrise, way too early for anyone, especially me. The one positive thing to all this was there was no traffic, even through downtown Houston. It was just 70mph all the way.
We got to our son Chris' about 8am where we were all rendezvousing. Brandi, Lowell, and Landon showed up a few minutes later, and in turn, we were all on the road with Jan and I riding with Chris and Linda, and Miss Piper riding with Brandi, et. al.
Our destination, the Sunflower Café, has been a favorite of ours for a number of years, since Brandi and Lowell introduced us to the place. It's always been a great place for breakfast , brunch, and lunch, with a wide array of specialty dishes, like Fried Quail and Grits, Crab Cakes and Eggs, and Eggs Benedict Surf and Turf.
Of course, with all these wonderful selections, Jan got Eggs, Bacon, Potatoes, and Toast.
For me, I branched out a little with the Hatch Green Chile Omelet, stuffed full with Hatch Chiles, and Havarti Cheese, along with Potatoes and Jalapeno Toast.
The Hatch Chilies were very hot, and really good.
And it was all topped off with a large carafe of OJ and a bottle of Cook's Champagne for breakfast mimosas.
It's always hard to get this ragtag bunch to all smile at the same time. In fact a couple of them are downright surly.
But I get other photos when they're not paying attention.
Leaving breakfast we all headed over to Moody Gardens to check out the newly-remodeled Aquarium Pyramid, and the da Vinci exhibit.
We started off with the penguins, always everyone's favorite.
They've really got a great habitat here and they seem to be very happy.
Here's Miss Piper and Landon trying to get a shot of a baby penguin who was very curious and kept coming right up to the glass.
And the many reef and coral displays are just beautiful.
One of my favorites, the Lionfish.
And they had a number of tanks filled with jellies.
Finishing up the Aquarium, we next headed over to the da Vinci exhibit in the Discovery Museum, but I'll save that for tomorrow since this is running long.
Since we'd eaten early, by the time we got back to the Clear Lake area, we were all hungry for Floyd's Cajun Seafood, one of our favorite places since the 90's.
This is Jan and I finishing up a dozen raw oysters, with chile sauce and a lot of horseradish mixed in.
Jan got her favorite CFS, gravy on the side,
while I just had a bowl of their Shrimp Gumbo, chock full of shrimp.
All really good, and the perfect way to end a wonderful family get-together.
We finally got back to the rig about 5:45, and both immediately took naps. An even better way to end a really great day.
Finally I want to thank everyone for their many kind words about the blog. It's much appreciated.
---

Thought for the Day:
The executive who works twelve hours every day will be successful, and be fondly remembered by his wife's second husband.
.
.
.
.