Daily Archives:
September 27, 2020
I was out under the rig about 1 this afternoon to get started on my Helicoil install. I had already gathered everything I needed on the table on the patio, so I was able to get going pretty quickly.
I first got the oil filter off and only managed to spill a little oil on me, so that was a good start. Next I used a 10mm socket and 21" of 1/2" extensions to remove the four bolts holding the adapter head on to the oil cooler flange. Of course two of them came out really easy since they were stripped. Which is the reason for all this, anyway.
Then a tap with a rubber mallet broke the adapter head loose and off it came. So now I was ready to drill out the old threads so I could tap in the new threads that will let me screw in the Helicoils. But then I realized I had a problem.
I thought I had room to get my B&D drill up in there next to the flange mount, but I couldn't get it into position to get the drill bit going in straight.
Coming back in the rig I checked Home Depot online and found out I didn't want what they had in stock, and they did have in stock the one I wanted. So checking Amazon I found exactly what I wanted for a good price. And I was just in time to get it tomorrow. Which means I will have it to get back on the job on Tuesday.
While I was on Amazon, I went ahead and ordered a tap extension as well.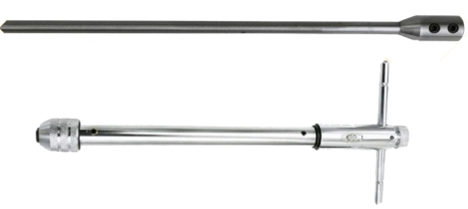 So now I'm all set for Tuesday.
---
Thought For The Day: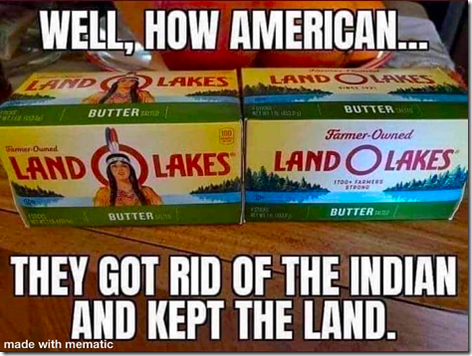 Jan's sister Debbie and her husband Jim are down visiting from Illinois.
---
September 27, 2010
The Egg and I & Cafe Adobe. . .
Today started off with breakfast at Egg and I, probably our favorite local breakfast place. We also like Jimmy's Egg, but for some reason, perhaps because they have flavored coffees like hazelnut, we like the Egg and I better.
Then we headed about 30 miles south to Galveston Island to show Jim and Debbie around, and also check out the changes since Hurricane Ike.
We drove west along the Seawall all the way to Jamaica Beach. Along the way, we stopped to check out the Jamaica Beach RV Park, which is right across the street from the ocean. For some reason the park comes with its own alpacas.
We looked it over and got a brochure and a rate chart. It's a nice park and we might stay there on our way out of town some time.
Coming back we drove into town to drive around the Strand area, and thru some of the neighborhoods looking over all the old, but beautifully remodeled homes. Based on what we had heard the Strand looked like after Ike, the area has really come back.
Leaving the Strand, we drove back over to the Seawall to get some ice cream at Ben & Jerry's, and then headed back east to Murdock's Souvenirs. I'll have more about Murdock's in the next couple of days.
Coming back from Galveston, we stopped by Brandi's so Jim and Debbie could meet Mr. Landon.
Jim and Debbie also had to pass Kitty's inspection. Kitty (Yes, this 105 pound Black Lab's name is Kitty) is very protective of Landon, and if Kitty doesn't know you, the dog will keep trying to squeeze in between you and Landon.
A little before 5 pm the whole gang met at Cafe Adobe for dinner. Here's a photo suitable for a Most Wanted poster.
From left to right: Jan, Debbie, Jim, Lowell, Landon, Brandi, Piper, Linda, and Chris.
And here's Mr. Landon sleeping through all the commotion. He looks like he's ready for a fight.
And here's Debbie, with Jim getting in some Landon feeding time. Jim and Debbie's youngest grandchild is 1 yr. old, so he's not as out of practice feeding a baby as I am.
Leaving Cafe Adobe about 6:15 Jan and I dropped Jim and Debbie at the hotel, and then headed back toward the rig, stopping off at Buc-ee's to fill up with gas.
Tomorrow we're planning to head over to San Antonio to see the Alamo, the Riverwalk, and other sights.
But…when we got home tonight Jan started feeling bad, so we'll have to see how tomorrow goes.
More then…
---
Thought for the Day:
"We are all getting poorer in the hopes that we can prevent someone from getting richer." Victor Davis Hanson
We Lost Our Gate!
---
September 27, 2016
Good News and Bad News . . .
The Good News is that Jan and I will have off tomorrow (Wednesday) to spend time together on our 49th Wedding Anniversary. And we're really looking forward to having dinner together.
The other Good News is that Jan has completely recovered from passing a kidney stone today during a 4 hour stint at the CHI St. Joseph's Hospital in Bryan, TX.
She woke up about 5:30 this morning with a severe backache on her right side, up behind her ribs. She's had backaches before, though not recently, so no biggie at the time.
But after she relieved me at 7am, the nausea and vomiting set in. Since she felt better after each time she threw up, we were then thinking food poisoning. But finally she came in about 9am, woke me up again and said she couldn't take the pain anymore.
So after I quickly got dressed, I called Jamie, our GGS supervisor, and asked him to get started our way, telling him I had to take Jan to the ER in Bryan and we were leaving the gate. By then we were both thinking kidney stone, but Jan has never had a problem before, but both our kids have. And apparently in your 60's is kind of late to have a first one.
Next I went down to the pad to tell Pete, the Company Man, what was going on, and then we were leaving the gate, but had a relief guard on the way. Pete was out on the rig, but when the guy in the office heard what was wrong, he said, "Go, go. I'll tell Pete,"
On the way back I picked up the truck and then helped Jan in and we were on our way.. Her pain severity was cycling about every 20 minutes, peaking and then dropping off.
I 'OK Googled' the nearest hospital ER, using 'hospital' so we didn't get sent to one of those Emergency Clinics, and she took us right to the ER entrance at the hospital. I got Jan inside in a wheelchair and checked in before I went and parked the truck a couple of blocks away. Walking back I called Jamie and let him know we were here, but didn't know anything yet, except Jan was still in a lot of pain.
Getting back, they already had Jan in a room getting her vitals, and then wheeled her back into a room with me following. Very quickly a nurse came in, got her in the bed and started prepping her for an IV, while another nurse drew blood.
Wow! Not the usual ER service I've had in the past, where unless you actually DIE in the waiting room, you won't see a doctor for hours.
A few minutes later, after asking Jan about any allergies, etc., they used the IV/catheter to give Jan something for the severe nausea she was having as well as a light dose of morphine for the pain.
Around 11 or so, Dr. Montross came in and checked Jan out, pushing on her abdomen, asking about any pain there. She had none, only in her back. Dr. Montross then scheduled her for a CT scan.
A few minutes later, about 11:30, another nurse came in and gave Jan a large foam cup of 'contrast' for the CT scan, and told her to have it finished by 1pm, and they would take her for her scan right next door.
Jan said the 'contrast' wasn't too bad, unlike some of this stuff, and had no problem getting it down. At this point, about 11:30, I called Jamie again to bring him up to date.
Jan was still having a good bit of pain and nausea, so they give more nausea meds and another dose of morphine, which this time helped a lot. And at 1pm they wheeled Jan off to the CT scan, bringing her back in less than 10 minutes.
About 1:30 they were back with the results, and that Yes, she did have kidney stones, a large one still in the kidney probably not causing any problems, and the culprit, a much smaller one, on its way out.
In the meantime, after drinking all the contrast, I helped Jan across the hall to the bathroom so she could pee. And a few minutes after that, she said she suddenly felt fine, great even. When the doctor came back to release her a little before.2pm, they figured she had passed the stone without really realizing it that last time.
So we were on our way home a little after 2, stopping at Whataburger for a lunch to eat on the way, and calling Jamie to see if he wanted something. We were back at the gate by a few minutes after 3pm.
And now for the Bad News. When I called Jamie at 11:30, he said we had lost our gate and were being replaced by another couple.
WTH?
He said that Chelsie, the GGS sales rep, said that Company Man Pete had called her, mad as hell that we didn't talk to him about what had happened to us, and where we had gone. and wanted us replaced immediately.
WTH? That didn't sound like Pete.
If I'd had his number with me I would have called Pete, but it was written on the logs back at the gate. So I called Chelsie and ask her what happened, and told her I had left a message for Pete since I couldn't go out to the rig and talk to him directly.
She said she didn't know what had happened, and that it must have been a liability issue for the energy company leaving the gate unmanned for a while , but that as far as Gate Guard Services was concerned, we didn't do anything wrong.
Well, that was helpful.
So getting back to the rig, we had to start tearing down to move since the new couple was already on their way. Jamie was a big help in getting things packed up and stowed away, and I couldn't have done it without him, because I was just completely worn out.
I had only gotten about an hours sleep that morning after Jan had relieved me at 7pm, and only about 4 hours sleep the time before that, so by the very end, I was just barely moving.
I had told Jamie at 3 when we got back, that it would be about 6 before we were done, and I pulled out the site at 5:59 with Jan following in the truck. We stopped at the Exxon station about 8 miles down the road for diesel, and we're presently parked at the Timber Ridge RV park here in Bryan for a couple of nights, before we move on to the Conroe Thousand Trails.on Thursday.
But for the Big Finish, here's the kicker.
About 4:30 Pete, the Company Man, walked up to the gate and asked how Jan was. What was wrong? Was she going to be OK, etc.
Strange I thought from the man who had just had us fired. But I didn't say anything, just told him what had happened, and that she had passed the stone and was OK now. He seemed relieved, and then noticed we were tearing down.
"Are ya'll leaving?"
Awkward Silence.
"Ah . . . Chelsie said you were mad because we left the gate without talking to you, and you demanded we be replaced, so a new couple will be here soon to take over the gate."
Pete looked puzzled and said, "I wasn't mad, and I said nothing about you being replaced. I just called concerned, and wanted to see how your wife was, and was she going to be OK."
WTH?
So you be the judge. Was this miscommunication, or was it direct sabotage?
Jan thinks sabotage, because she and Chelsie have a history.
Oh, one finally thing.
Jan says morphine is GOOOOODDDD!
(And we had another gate with another company in just a couple of weeks)
---
Thought for the Day:
Once is happenstance, twice is coincidence. Three times is Enemy Action.
---
September 27, 2017
Tittle!
I made the Clear Lake run again this morning, with a quick segue to get a haircut (quick because it doesn't take long.) before getting to the office.
I did make a lot of progress today, finally getting into the tattoo shopping cart and resetting the passwords, so that means I can now update prices and make corrections.
I also made a big leap ahead on hacking into the Linux webserver, finally getting access to the Linux desktop on the machine. So now I can see where I need to get to, and to do that I need to get 'root' access to the system.
That will let me get into the mail server and add and update email addresses. In addition, it will help me get further along on moving the Zen Cart shopping carts to an off-site server, along with the mail server.
So now I've got to start going through all the possible passwords I've gleaned from scattered text files and scraps of paper laying around. But as of yesterday, I'm completely on my own as far as the password situation goes, with no possible additional input from the previous IT guy, as he died in the nursing home yesterday.
Although I only met him a few times, I was sorry to hear that.
The Word of the Day is: 'Tittle'
---

Thought for the Day:
"Nothing in all the world is more dangerous than sincere ignorance and conscientious stupidity." – Martin Luther King, Jr.
---
September 27, 2019
Wrapping Up Another Year . . .
I've gotten a lot of nice comments about my recent blog, Stirring The Pot – On Climate Change. And several people asked about a PDF copy, so I posted a copy under the Greg's Musings tab on the top menu.
And here's a few more. And this one is from 1934.
And here's one from the UN, saying we're all doomed, if we don't reverse 'climate change' by . . . 2000.
And here's some data from our northern neighbor.
For example, Vancouver had a higher record temperature in 1910 (30.6C) than in 2017 (29.5C).
Toronto had a warmer summer in 1852 (32.2C) than in 2017 (31.7C).
The highest temperature in Moncton in 2017 was four degrees cooler than in 1906.
Brandon, Man., had 49 days where the average daily temperature was above 20C in 1936, compared to only 16 in 2017, with a high temperature of 43.3C that year compared to 34.3C in 2017.
I've talked about Elon Musk and his SpaceX company.several times before, most recently about a month ago, with his Starhopper flight.
This first flight only flew to about 500 feet before it landed safely, just as was planned.
This was the first test of his Starship, built to take people of the moon. Now he's readying the next version, the Mk1
This one will test fly to about 60,000+ feet before returning to earth.
One thing I like about Musk's Starship is that with every iteration, it looks more and more something that Flash Gordon or Buck Rogers would fly.
I still get goosebumps watching the simultaneous landing of the two Falcon Heavy boosters back at the Cape last April.
The Falcon Heavy used 3 Merlin engines with about 900 kN of thrust each and would be capable of lifting a fully-loaded 737 aircraft.
The Starhopper that flew last month used one of the new Raptor engines, with a thrust of over 2000 kN. And the Mk1 will use 3 Raptors for over 6000 kN, or over 1.3 million pounds of thrust.
WOW.
But the full-blown Starship, capable over carrying 100 passengers and cargo for a settlement to the moon, will use 36! of the Raptor engines, for a thrust of over 16 million pounds.
That's twice as much as the vaunted Saturn V, which will make it the most powerful rocket in history.
Go Elon!
---
Thought For The Day:
Auto-correct has become my worst enema.