On the eighteenth of April, in Seventy-five . . .
Two hundred forty two years ago, Paul Revere, along with William Dawes, Israel Bissell, and Samuel Prescott, and a week later, Sybil Ludington, headed out across Massachusetts to warn the colonists that the British troops were on the move.
---
---
And contrary to popular lore, he did not ride along shouting, "The British Are Coming". First off it wouldn't have made much sense because at that time everybody was British. Plus Paul Revere and others were riding in secret so they wouldn't be stopped by the British troops.
Dispatched by Joseph Warren, a physician and early leader in American Patriot organizations at the beginning of the American Revolution, he used four riders to ensure that at least one would get through to warn Samuel Adams and John Hancock that the British troops were coming to arrest them.
And ironically, Revere didn't even complete the ride but was arrested by the British between Lexington and Concord, a total ride of about 18 miles.
Although the facts of her ride are blurry, Sybil Ludington supposedly outdid them all, when two years later, she rode over 40 miles in the rain to warn militiamen that the British troops were on their way to attack the Continental Army's supply depot at Danbury, CT.
And she was only 16 years old.
A little after 1pm I turned off all the rig stuff, and then went outside and killed shore power to the coach so I could install the new transfer switch. After I removed the old one, I moved the grommets that protect the wires entering the box to the new one.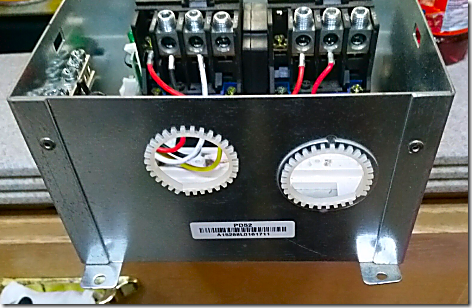 One thing nice was that even though it was an 85° day, we still had the front AC to keep things cool since it's running separately on my AC bypass.
---
---
It only took me about 10 minutes to get the new one in, and up and running. So no more popsicle sticks.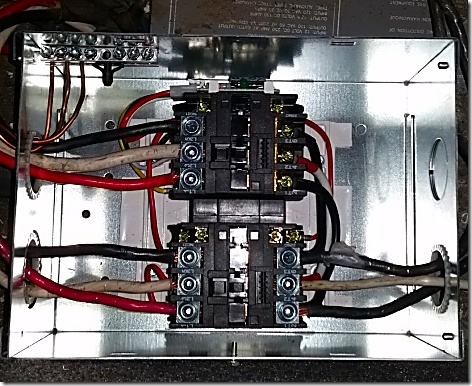 Next I was back under the front of the rig to mount the new exhaust pipe on my generator and it turned out to be pretty easy, everything just sliding together.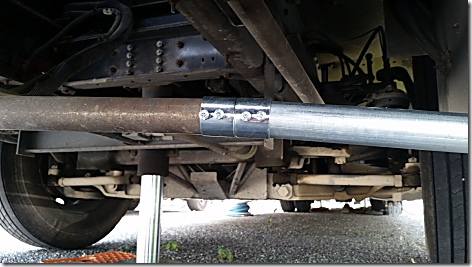 While I was under there I noticed a missing hanger strap that should be supporting the pipe, so it's something else to fix.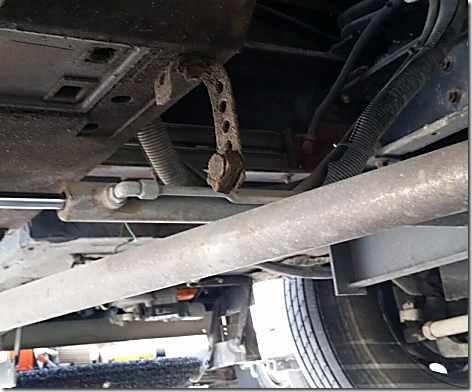 Getting out from under the generator, I looked at what I had.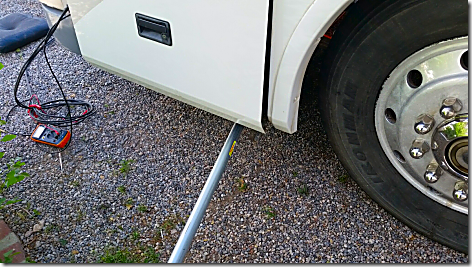 It was a little long, which I expected. So now I marked it with a Sharpie and then cut it to the correct length, ending up with this.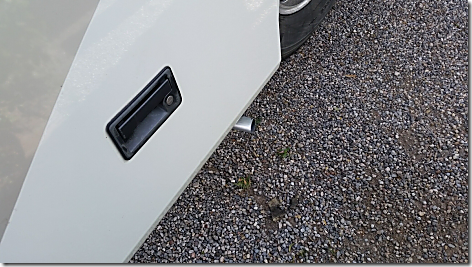 It actually sticks out a little more, but the bin door is partially open because the satellite cables come out from there. I may look into getting a chrome exhaust tip to put on the end.
---
---
About 4:30 Jan and I head down to Sunset Dr. in Henderson for another run at Buffalo Wild Wings, Tuesday being their Half Price Wings Day. And this time I managed to get a photo before we dug in.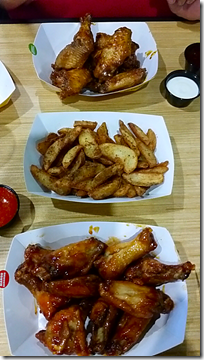 Once again I went with the Mango Habanero while Jan stayed with the Bourbon Honey Mustard sauce.
Finally heading back to the rig I made a stop at an O'Reilly Auto Parts and found a exhaust hanger strap that should fit the bill. But no luck with an exhaust tip that would fit.
Wrapping up, as I was going over tax stuff today, I found this noticed on one of the IRS forms.

Really glad to know this ahead of time. Otherwise I might have gotten in trouble.
---
Thought for the Day: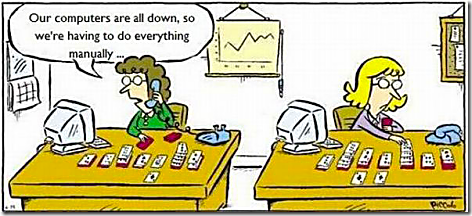 dgbcvbvb