Daily Archives:
August 18, 2020
This evening, around 7:45 after it had cooled down a bit (all the way down to 91°) I went outside to make a couple of passes at degreasing the wiring harness at the the rear of the coach engine compartment.
I figure I'll have to do it a dozen or so times before it's clean enough that I actually want to handle the wires. So maybe this weekend.
This is the Moose and Mountains part.
---
August 18, 2009
Climbing Mt. Washington and here a moose, there a moose…
We left Moose River Campground about 11 am and headed up US 2 toward Gorham, NH.
The road wasn't too bad, a bit curvy, but OK, and we pulled into the Walmart about 12:30 pm and set up house.
Actually, when we Wally-dock, there's nothing to setup. We don't lower the jacks, or put out the slide. The only thing we do is just unhook the truck so we can drive around.
We were staying at the Wal-Mart, with permission, of course, because though I had been trying for over two weeks, I was never able to book a site at any of the local RV parks.
We decided to try a place called Crabby Jack's Mexican Café for lunch, since we were hungry for Mexican.
Big Mistake! The service was bad and food wasn't any better.
After our so-called lunch, we headed down to Gorham's Visitor's Information booth to check out the sign that got Jan all giddy.
It said "Moose Tours"
After signing up for the 6:30 pm tour that evening, I noticed a brochure on Mt. Washington. I knew it was in New Hampshire, but I didn't know it was close by.
Turns out that it's right down the road. It's about 8 miles to the base of the mountain, and then about 8 miles to the summit, all 6288 feet of it.
We decided we had plenty of time to do the mountain before our moose tour, so we headed out.
And it is a heck of a climb. During the 8 miles, you climb over 5000 ft. And it seems like it's straight up at times.
But, although it was a little hazy, the view was spectacular.
The Mt. Washington Auto Road gave birth to the oldest man-made tourist attraction in the US. When it was built in the 1861 (Yes, 1861), it was called the Mt. Washington Carriage Road. And stagecoaches took visitors to the top.
It's still the same road, and not much improved, it seems.
And then in 1869 they built the Cog Train. It runs on a train track with a cog track in the center that lets the train climb the steep grades like a roller coaster does…clack, clack, clack.
That little yellow dot is the train coming up the mountain. It takes about an hour to come up and an hour to go back down.
It only takes about 20 min in your car.
"I think I can, I think I can…"
This gift shop building dates from 1878. Note that it is chained down!
And here's why!
231 MPH !!!
I think they need more chains.
The new buildings are built to withstand 300 MPH winds.
And, of course, we got our official bumpersticker for our trip up.
I've seen these on cars before, and now I know how they got them.
About 6:30 pm we board our tour bus for our "moose tour".
And we actually saw moose, 4 of them, to be exact. 2 sets of cows and calves. No bulls, unfortunately.
These pictures were taken about 9:30 pm at night, lighted by spotlight.
These moose were about 30 yards away at the time.
We also saw an osprey, 2 foxes, a deer, and 2 loons.
And some pretty scenery earlier in the evening.
Tomorrow morning we head out to Bangor, ME for a few days before we trek further north to Canada.
Thought For The Day: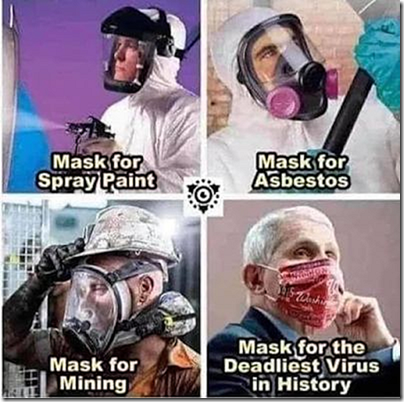 Staying at the Horseshoe Lakes Thousand Trails Resort near Blanford, IN.
---
August 18, 2011
Sliverleaf and Tuna Noodle Casserole . . .
It was really nice to be able to sleep until after 10 this morning. Even Jan didn't get up until almost 9:30. We just sat around with our coffee and enjoyed the view out the front windows, and life in general.
Later in the morning I called the Blanford Post Office to confirm that I could get General Delivery there, and then called Terri at My Dakota Address to send our mail out.
Later in the afternoon I helped Jan go through some old magazines. She ended up throwing out over 30 pounds. Less weight, better fuel mileage.
For dinner Jan fixed a great tuna noodle casserole, one of our favorites.
Hey. What can I say? We're simple folk.
Speaking of fuel mileage, I had a couple of readers ask me how I could figure it so accurately in a previous blog.
The reason is the Silverleaf VMSpc Engine Display.
The Silverleaf VMSpc plugs into the diagnostic port underneath the dashboard and connects to my laptop that sits on the center console when we travel.
In my case I run two programs on the laptop: In the bottom section I'm running Delorme Street Atlas w/GPS. The top section is the Silverleaf display.
The really nice thing about the Silverleaf is you get to design your own panel. You can choose the instruments you want to display, where you want them on the screen, what color they are, and what they say. You can also set alarms so that if, for example, your battery voltage drops below 12 volts, an audible/visible alarm goes off on the screen.
Across the top, left to right, I first have the transmission gear indicator. The left '6' shows what gear is selected on the console. The right one shows what gear the transmission is actually in.
Next, in order, are the tachometer, the turbocharger boost pressure, the instantaneous MPG, and the clock. Down the left side, the first four gauges are alarms for voltage, transmission temperature, water temperature, and oil pressure. Next are numerical gauges for the oil pressure, transmission temp, engine temp, and the total hours on the engine.
Starting from the top of the second column, CSPD shows the Cruise Control Set Speed, next is the total miles on the coach (it had 62511 miles when we bought it), the miles we've put on the coach, and the fuel minder. It shows the miles left on this tank, the remaining fuel in the tank, and the recent MPG.
The next column starts with a speedometer. The neat thing about this is that the Silverleaf program allows me to set a modifier on the speedometer.
The tires (295's) presently on my coach are bigger than the original 285's. This means my dashboard speedometer is not correct. It reads 51 mph when I'm doing 55, for instance. But by adding a modifier to the gauge, it displays the correct speed.
Next are the generator hours. This lets me track the generator fuel usage at about 1 gallon of diesel per hour.
Underneath that, the green ball means the Cruise Control is set and engaged. If the ball was yellow, it means it's not engaged, and a red ball means it's turned off. Just to the right is the miles since my last oil change/filter etc., service.
Next is a vertical bar graph that gives me a instant picture of my engine performance, and below is the miles we've traveled so far this year. We'll probably do another 2-3000 before we get back to Houston right before Thanksgiving.
The right hand column below the clock shows the battery voltage, the fuel rate, the engine torque, the Max Intake Manifold Temp, and the distance to the next rest area.
Lastly, across the bottom is the miles we've traveled so far today, and the miles we've traveled so far on this tank of diesel.
This last reading, coupled with the fuel used from the Fuel Minder gauge, gives me a very accurate reading on the MPG on this tank. In this case, we've gone 488.2 miles and used 52.5 gallons (150 – 97.5) of diesel. This gives me a average of 9.3 mph.
Driving 55 does save gas. From testing, I know that if I drive 65, my mpg drops to between 7.5 and 8 mpg. This difference in miles per gallon saves me about $1000 a year.
Just a note, the fuel usage is very accurate on the Silverleaf because the program actually counts the pulses in the fuel injectors, You can't get any better than that.
Another neat feature of the Silverleaf is that if you ever get a Check Engine light, just use the Diagnostic drop-down menu at the top of the screen and it tells you the code AND what the code means.
It may seem like a lot of information, some of it not too useful, but it gives me an ongoing picture of my engine's performance and let's me quickly see any changes.
I hope this all makes sense. If you have any questions or comments be sure and let me know.
——————————————————————————————————————-
Thought for the Day:
"Government is the great fiction, through which everybody endeavors to live at the expense of everybody else." — Frédéric Bastiat
Back in the Houston area staying at the Colorado River Thousand Trails Park in Columbus, TX.

---
August 18, 2014
Where Am I . . .
After coffee and muffins this morning, I made a call to Jamie at Gate Guard Services to let him know we were in the area and available for a gate the first part of next week. He said he had several things in the works and would let us know. Otherwise call him next Monday. Sounds good.
In getting ready for our gate guarding, I ordered a couple of these Vent Fan Insulated Vent Covers to help keep the heat out of the coach when it's 100+ degrees outside. On past gates you could feel the heat coming down from the vents, so hopefully this will help.
I haven't found anything yet for the skylight over the shower, so I may have to put something together for that.
Our son Chris came by about 4:30 to say 'Hi' and show off his new Yamaha bike and trailer. He was on his way up to Inks Lake north of Austin, and just west of Burnet.
Nice ride. He and some of his fellow firemen are planning on taking a week-long bike trip out west this fall, and he's trying to get in some riding time to get ready.
We had planned to be down in Webster tomorrow for Jan's breast cancer follow up checkup, but she realized this afternoon that her appointment is Wednesday afternoon, not tomorrow.
Whenever we do go down, we'll at least be cool. Brandi and Lowell offered us the use of their truck for the trip. Really nice of them.
I came across this new app (at least it's new to me) on an app site called Where Am I? It's simple but kind of neat.
It shows where you are, the address, the city, the zip code. and a lot of other info.
_________________________________________________________________
Thought for the Day:
However beautiful the strategy, you should occasionally look at the results. — Sir Winston Churchill
---
August 18, 2017
Back Home in Conroe . . .
Finally.
Since we got into Poche's RV Park last night and pretty much just collapsed without dinner, we were hungry this morning. So after we pulled out about 9am, our first stop was about 15 minutes away at the Cracker Barrel in Lafayette.
We've stopped here before, so we knew they have a number of long RV spaces in back, and we left the generator running for Miss Karma so she stayed cool and comfortable while we were inside.
Jan had her usual Old Timer's Breakfast,
while I tried their new Pecan Pancake Breakfast.
Don't know what's in these besides just pecans, but they're really, really good, with a unique taste.
Our next stop was the Rest Area at the Texas border for a bathroom break, and then it was on to the Buc-ee's in Baytown, 90 miles further along. I noticed yesterday when we stopped that they had diesel for $2.11, the cheapest I've seen recently, so I wanted to top off. That way we won't have to worry about it when we headed over to Colorado River on the 27th.
Coming around the Sam Houston Tollway, we got on the Hardy Toll Road, missing the majority of the Houston rush hour traffic heading north and encountering only a few slowdowns.
We pulled up to the Lake Conroe TT ranger station right at 4:30 and got checked in. And found of course, the rules have changed once again. In the past I would just go ahead and pay for our days ($5/day since we're out of our 50 free days), and the $3/day for 50 amp, so $8/day, and then just call them with our site number after we got parked and set up.
But apparently not enough people were calling in with their site number, so they said they never knew what sites were open and which ones weren't. So now they take and hold your driver's license until you come back with your site number. Then they give you your license back, as well as your packet of information, which includes, of course, the site map.
So anyone coming here for the first time doesn't get a site map showing them what sites are what, until after they've already found a site.
Am I missing something here?
I told the lady that we weren't going to be going back out tonight, so since they wanted everyone's site number quicker, did they still want me to call them with my site number like I always do?
She said, "No, just give it to us tomorrow when you come out."
"But I thought you wanted the site numbers quicker, but you don't want me to call you? I can just wait until tomorrow or even the next day?" She looked confused for a moment, and then said, Yes"
Am I missing something here?
Plus, as busy as the ranger station can be with 3 or 4 RV's checking in, now they have every RV'er coming back again to the ranger station, so they're essentially now handling twice as many people.
Am I missing something here?
I don't think anybody thought this all the way through.
It does however look like they going to do a good job on the repaving, at least on the entrance area up to the Activity Center. They've taken the old asphalt up and have a hard gravel and dirt base underneath. If they don't cheap out on the asphalt thickness and quality, it should last a long time.
But then this is ELS we're talking about.
After getting unpacked and set up in G-37 and we rested up for a while, Jan decided that she did want to go out to get something to eat after all. So a little before 6pm we headed out for the Whataburger in Willis.
And of course I had to stop at the ranger station to get my driver's license back. There were 3 RV's lined up trying to check in, and four cars parked around trying to get their licenses back, and all of us crowded shoulder to shoulder into that small building.
I don't think anybody thought this all the way through.
---

Thought for the Day:
Armageddon won't be pretty, but it's not like it's the end of the world.