Daily Archives:
August 21, 2020
Sometimes a picture is really worth a thousand words.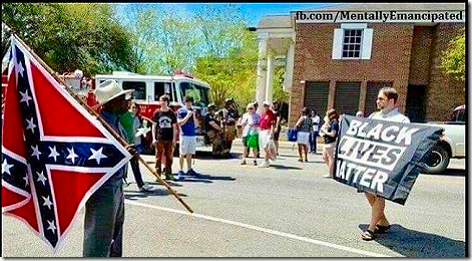 Brandi texted us this morning with another Landon story.
Went to tell Landon it's almost time for class and he is watching a video, I asked what it is and he said "Henry the VIII"
i mentioned Catherine Parr and he right away said "yes, I am watching about he did not hang her like the others" and I told him we are related to her. Of course, he was excited.
I asked how he ended up watching that and he said, "I was watching a youtuber and he had a coin with London Fire of 1666 on it and I wanted to know what that is, so I looked it up, and the fire video led to Henry the VIII, and here we are"!
This kid
Jan and I decided it was time for a nice dinner out, and for us, that means Saltgrass Steakhouse.
As usual, we both started out with our favorite Wedge Salads.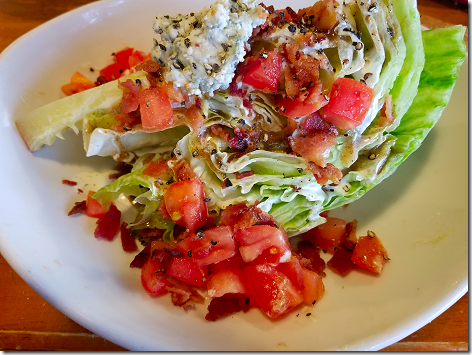 Then Jan got her usual Filet,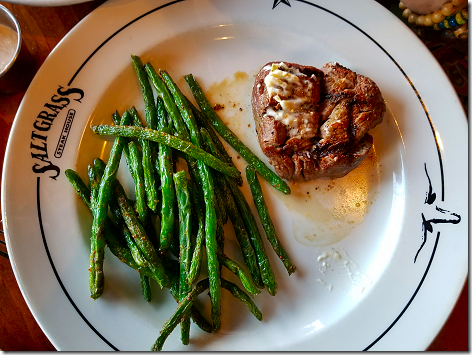 and I got the Pat's Ribeye.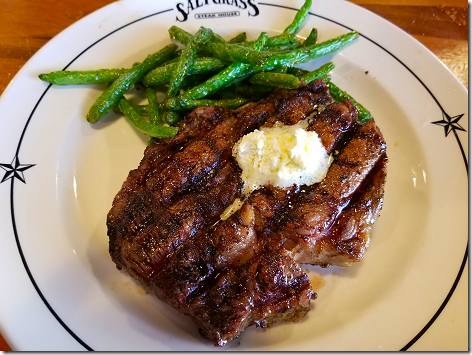 Delicious as always.
In 2013 we were leaving the Houston area heading down to the Whitsett, TX area for our 2nd year of Gate Guarding.
---
August 21, 2013
On To The Gate . . .
Today is our last day here in Houston for a few months and we still had some last minute things to wrap up. So Jan and I headed out about 1pm
Getting down to the Clear Lake area, our first stop was at a client's office to look at a few problems that they were having. One of them I couldn't do anything about because the client was trying to run a new piece of software on an old laptop running Win XP. He just couldn't understand why it wouldn't work. I told him he had to buy a new laptop at least once every 10 years or so.
Then after a quick stop at a nearby CVS, we headed over to the Friendswood area to get haircuts. I dropped Jan off at a SuperCuts and then I headed over to the barbershop I have used for about 20 years. I was in and out is less than 15 minutes (Hey, I don't have a lot to work with), and went back over to wait for Jan.
An hour and a half later she finally came out. She said the place was jam-packed. Don't know why it would be on a Wednesday afternoon. Maybe because school starts on Monday?
I then called a take-out order into King Food and we headed over there to pick it up. Brandi and Lowell have really been jonesing for KF Chinese since they moved up to Katy. So we're taking a big batch up there to have a last dinner with them.
Finally on our way to Katy, we made a quick stop at a Sam's Club to pick a few bulk things. The nearest Sam's to where we'll be gate guarding is about 60 miles away so we wanted to stock up on a few things.
We got to Brandi's about 5:30 to find Lowell already there and then Brandi and Landon showed up a few minutes later.
After a really good dinner, Jan wanted to recreate a series of photos we had made of Landon sitting in the same chair with his big green frog.
Here he is at about two months. He's not really sure what that is sitting next to him.
And here he is at about 7 months. Happy Go Lucky and the frog's his best friend.
However now is a whole 'nother story. Same chair, same frog, but now with a 3 year old. Here's what we got this time.
And we only got the last shot right before he threw the frog at me.
After saying our goodbyes and getting last hugs from all, we headed home a little before 8. Tomorrow we'll leave out about 9am, heading for Whitsett, TX and the Gate Guard Services yard about 255 miles away.
We've got several stops planned along the way, the first being at the Buc-ee's in Luling on I-10 for coffee and kolaches. Then after we turn south onto I-37 at San Antonio, we'll stop at the Pilot at exit 125 to top off our diesel. Last we're going to stop at the Wal-Mart in Pleasanton to stock up on groceries, just like we did last year.
Don't know yet how long it will be before we get a gate. Last year it was about 10 days, but that included driving down to Corpus Christi to apply for our Security Guard Licenses and then waiting for the OK to come back. That was only about 4 days, so we'll see how it goes.
—————————————————————————————————————
Thought for the Day:
"Courage is fear that has said its prayers." – Dorothy Bernard
And in 2014 we were also getting ready to head to another few months of Gate Guarding.

---
August 21, 2014
Hunkered Down . . .
First off, Jan wanted me to thank everyone for their best wishes on her good breast cancer checkup. She really appreciates the nice thoughts.
Jan and I started this morning with coffee and a couple of the Cranberry Nut muffins we got yesterday from Bucee's.
Besides the fact that these muffins are delicious, they're HUGE, about 5 inches across.
Now that's not all muffin. But it does have a really nice overhang.
Bucee's uses specially-made muffin tins that give you this wide rim. And the rim is part of what makes this muffin so good. It has a chewy, crusty texture that adds to the cake-like taste of the muffin body. And I don't know if it makes it taste any better, but these are baked right in the pan, no paper cups used.
The rest of the day Jan and I just hunkered down and tried to stay cool. It hit 100 degrees today here in the Columbus area, and it's supposed to be 101-102 for the next few days.
We picked up our Sunshield Vent Insulator covers at Brandi's yesterday and installed them last night. And installing them just meant taking off the plastic wrapping and sticking it up in the opening.
It has a fuzzy fleece side.
And a shiny insulated foil side.
And as they say, keep the shiny side up.
And they do seem to make a difference.
But even with them, the rig AC's run pretty much non-stop all day when it's 100+ degrees, but the rig did stay comfortable. And we do have our sunscreen shades up on the windshield and side windows.
And when we're on a gate, and it's 108 degrees, then it's even worse. Depending on where we end up this year, I've thought about getting small window AC unit to put in the driver's window. A 5000 BTU unit should take some of the load of the rig's AC's.
We'll have to see how it goes.
Yesterday was Landon's birthday. You can see which one here.
They even celebrated his birthday at his school.
Although Landon's real birthday was yesterday, the 20th, his big party is this Saturday. We're really looking forward to it.
_________________________________________________________________
Thought for the Day:
Don't go around saying the world owes you a living. The world owes you nothing. It was here first. – Mark Twain
And in 2016, like 2015, we were setting up for a Gate up in the east Texas area.
---
August 21, 2016
Hawkwood and Indian Woods . . .
Jan and I headed out about 9am to have what may be our last meal out together for 3 months or so.
Unless the gate turns out to be like last year's gate outside Carthage, TX.
We can only hope.
We had the great Sunday breakfast buffet at Schobel's in Columbus, and then made a quick stop at Brookshire Bros. for a few last minute things. Coming back into the park, I stopped off at the office to let them know we were leaving a week early.
Hopefully my $56 that I paid for next week will show up in my HOA account (that's what TT calls it) A while back I had some credited that just disappeared somehow.
I finally was able to get in touch with the Indian Woods Campground, the Passport America park outside Normagee that we were planning on staying tonight. Our full hookup site will be $12.50 and looks to be a nice park.
We pulled out of the Colorado River TT and headed up toward La Grange on US71 to get diesel before turning onto US77 and heading for Normangee. Getting close to town, we thought we saw the pad site, but I had a line of traffic behind me so I couldn't slow down too much to check it out.'
But as soon as we got parked, we headed back to check out the pad, about 30 minutes back up the road. So now we finally got some more info about our gate guard site. It's about 10 miles west of Normangee right off TX-OSR (Old Spanish Rd.). Jamie of Gate Guard Services said it's a Hawkwood Energy site with a Nabors workover rig, and maybe the largest pad we've ever worked.
Looks like our spot will be heading in toward the PortaPotty right inside the gate. There are about 8 trailers on site, so it looks like they're here for the long haul which bodes well for filling out our full 3 month stay.
Jamie's going to meet us there about 8am to get us parked and set up with our support trailers. The workover rig is not on site yet, so I don't know exactly when we'll actually start. We'll see.
We'll head out from here a little before 7am to allow us plenty of time to get there by 8am.
More tomorrow from our new pad.
---
Thought for the Day:
"We can't jail all the crooks in government…there would be no government left!"