Daily Archives:
June 9, 2019
Or A Hidden Gem
I've posted the next installment in our European Adventures, when we visited the city of Würzburg, Germany.
I spent the morning working on the website credit card problem, Friday I finally figured out what the real problem was. The credit card program that we were using is no longer supported, and is not supposed to be used.
So it's just something else I have to change out and update.
About 3pm Jan and I headed out to have lunch at a new-to-us place. It's only a few miles from here, and we pass it almost every day. but they don't have much in the way of signage. But I'm not sure if if's really needed, since word-of-mouth seems to be doing a good job. They do a big takeout and delivery business.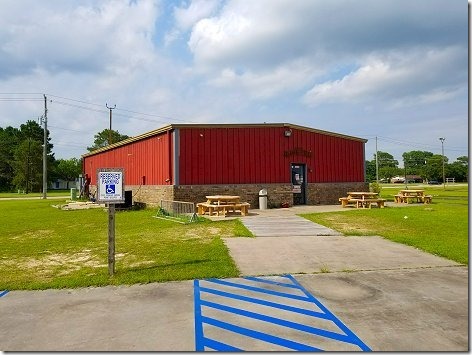 It's called The Boudin Barn and it 's really, really good. And really, really small.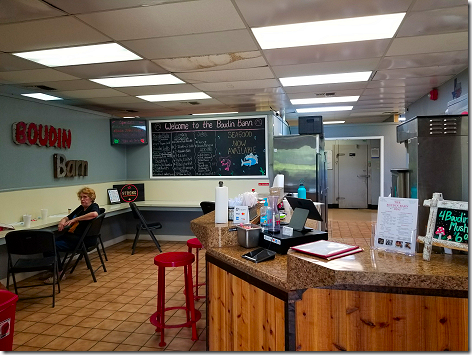 Like I said, they're gonna need a bigger barn.
Jan had the Catfish and Shrimp Combo. She said it was really good.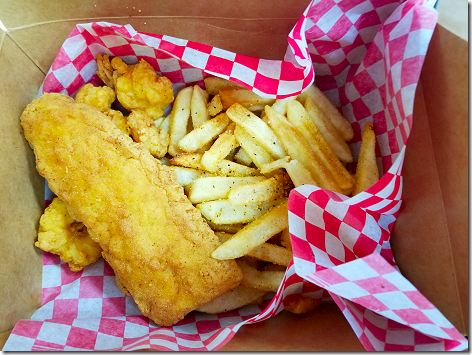 I had the Cheeseburger Combo.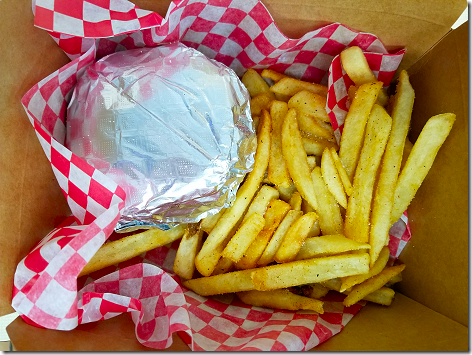 It's a 1/2 pound of Angus Beef with Bacon mixed in, and served on a Brioche bun with all the fixings. Really good, and the fries are seasoned too.
Jan also got the Boudin Stuffed Mushrooms as an appetizer,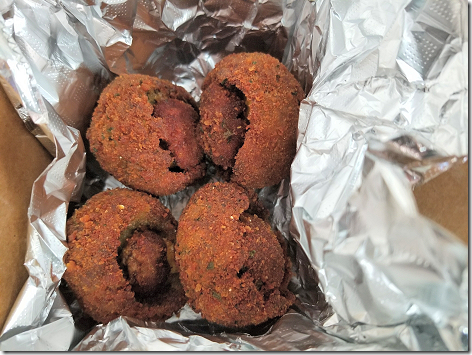 while I though I was getting a Boudin link and Boudin Balls appetizer too.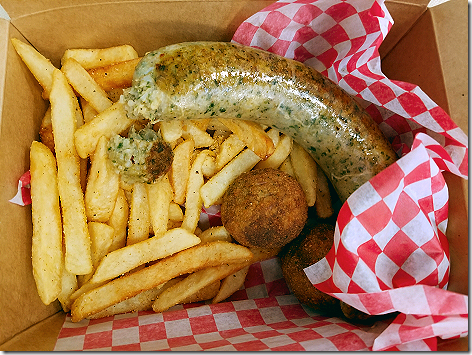 But it turned out to actually be a combo meal with fries and a drink, so I had plenty left over for dinner tomorrow night. YUM!
They also regularly do weekend specials, like Boudin-Stuffed Bacon-Wrapped Chicken Breast, or Boudin-Stuffed Bacon-Wrapped Tenderloins. Apparently these are so popular that they sell out fast, So fast that they suggest you call and make a reservation.
Now that's popular. We'll definitely go back.
Finishing up at the Boudin Barn, we headed up to the League City WalMart to pick up a couple of things that the Texas City version was out of. Along the way we were happy to see that they had reopened southbound side of I-45 at FM 646. They had closed it down Friday night at 9pm, and it wasn't supposed to reopen until 5am tomorrow morning. So ahead of time is nice.
---
Thought for the Day:
I Have Never Killed Any One, But I Have Read Some Obituary Notices with Great Satisfaction – Clarence Darrow
fgs