Daily Archives:
June 14, 2019
I spent the morning making and testing a number of mostly cosmetic upgrades and changes to the website. I guess the customers are happy with it also, since the number of daily orders is back up to normal levels.
And even better, my client did come through with a floor jack for me to borrow for tomorrow.
The engine roughness that I noticed when I got the truck back hasn't improved, so when I got to my client's this morning, I got out my phone to check for any fault codes that might apply to the problem.
I used the Torque app on my phone and a Bluetooth OBD2 Scan Toot module that plugs into your vehicle's diagnostic port.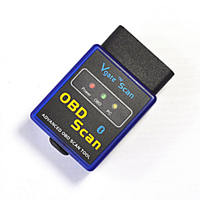 With the engine off, turn the key one and tell the app to look for any fault codes, and the one that came up was P0308, which is Cylinder #7 Misfire. Almost certainly my problem.
The modules are only about $12 on Amazon, and they not only give you the code, but tell you what it means. So no more looking up the code in the little book that comes with your cheap scan tool, or buying a much more expensive scanner. And it will clear old codes too.
So $12 and you're done.
Normally we eat at home on work days, but since I want to do the truck brakes tomorrow, and not really be rushed, I thought we'd eat out tonight, and then stay home tomorrow. Especially since we're going up to Sugarland on Sunday to meet up with Brandi, Lowell, and Landon for lunch.
And since we've been in a German mood lately, and we've been driving past the new King's Bierhaus on FM646 in League City, we decided to try it for dinner.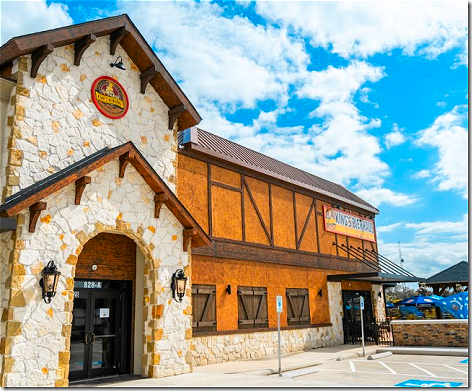 Walking in we found kind of a German Bierhaus/Sports Bar fusion,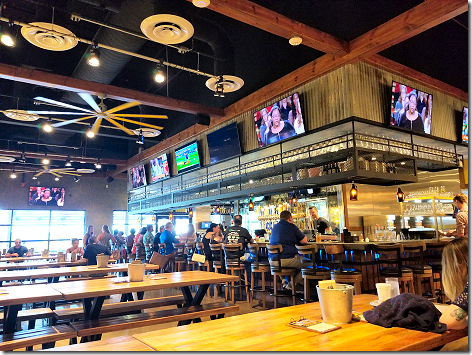 with the waitresses dressed in German-style Dirndl dresses and a couple of guys in faux-lederhosen, which was pretty much just cut-off blue jeans.Probably not a lot of places sell short leather pants here in Texas, at least not for guys.
I started off with a 1/2L of Spaten Oktoberfest beer,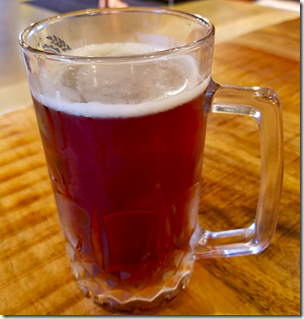 after finding out they didn't carry the RauschBier (Smoked Beer) we had in Bamberg.
Then we started off with a Sausage Sampler Plate,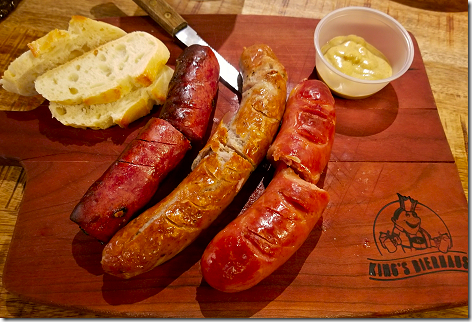 with a Sliced Brat, a Spicy Kielbasa, and a Kasewurst. All very good.
Especially with some of the Spicy Sweet Mustard we brought home from Regensburg.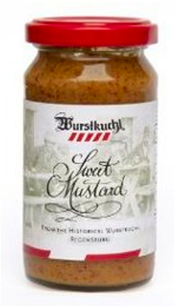 Next up, Jan got her long-time favorite Jaegar Schnitzel with Spaetzle Noodles and Red Cabbage,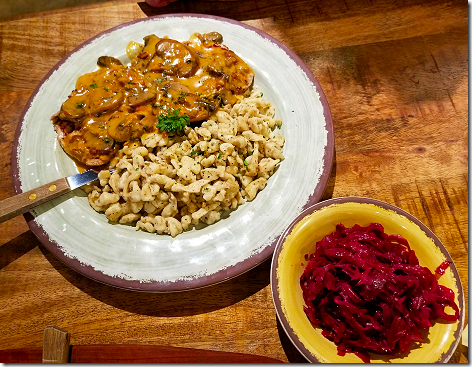 White I got the Bavarian Platter,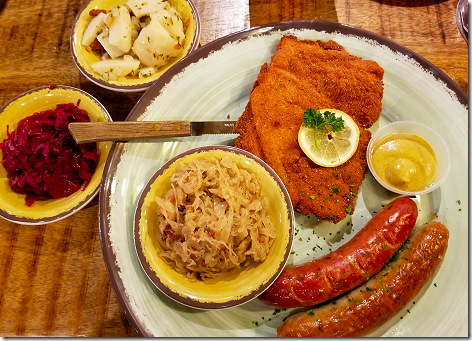 with a Wiener Schnitzel, a Bratwurst, and Kasewurst, along with Austrian Potato Salad, and Homemade Sauerkraut, and an extra side of the Red Cabbage.
Jan said her Jaeger Schnitzel was actually better than the one at Der Lindenbaum in Fredericksburg, TX, her gold-standard for comparison. And she like the Spaetzle Noodles and the Red Cabbage.
I thought the sausages and the Wiener Schnitzel were really good, but I was kind of disappointed in the Red Cabbage, Sauerkraut, and Potato Salad. They were all kind of tasteless to me, especially the Red Cabbage, which I normally really like.
I don't think there was any cloves, or sugar in it, or maybe just not enough.
For dessert, we split a delicious piece of their Cream Cheese Apple Strudel.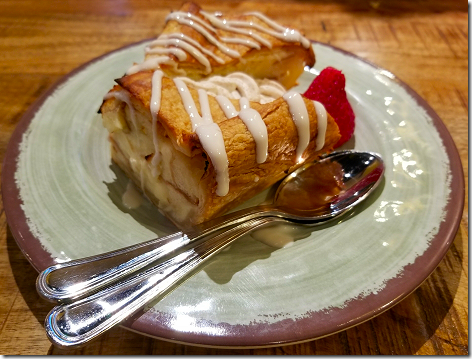 Really great, and one where we had dueling forks scrabbling for each bite full. And as usual we sample a lot of stuff like this on a first visit, we had lots to bring home.
We'll certainly go back, but next time I'll probably just get the Sausage Sampler and my own piece of the Apple Strudel.
Coming home we stopped off at the WalMart/Murphy's station in Texas City to top off the truck, and it was down another penny, to $1.95 a gallon. I like where this is going.
---

Thought for the Day:
A train station is where the train stops. A bus station is where the bus stops. On my desk, I have a work station…
ghdfgh