Daily Archives:
June 22, 2019
But not as bad.
Yesterday morning my BPPV (Benign Paroxysmal Positional Vertigo) returned for the first time since Christmas 2017, though not quite as bad. And also like last time, it was less intense today than yesterday, so it should go away in a few days.
I hope.
About 1pm Jan and I headed out for lunch, once again at our new local favorite, Boudin Barn.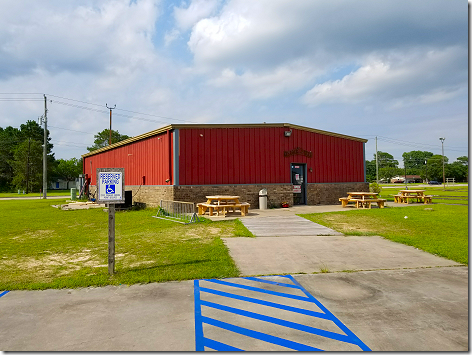 We were back today, in particular, because their weekend special, a Bacon-Wrapped Boudin-Stuffed Chicken Breast lying on a bed of loose Boudin and covered in a Shrimp and Crawfish Cream Sauce.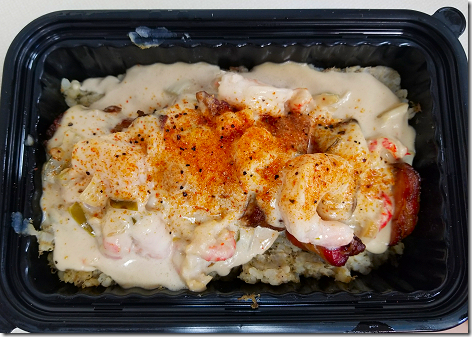 This is maybe the best thing we've ever eaten, It's that good.
Jan and I split the order, as well as Jan getting a order of their Boudin Stuffed Mushrooms,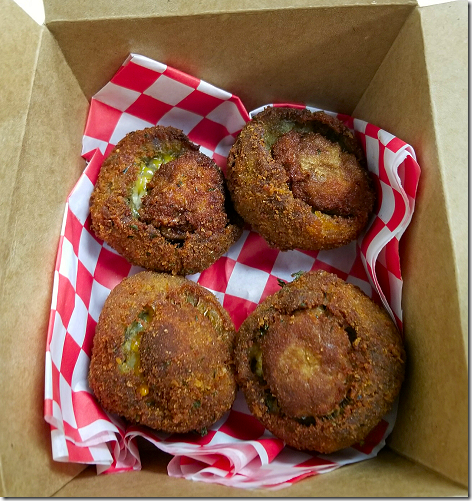 while I got an order of their Boudin Balls and A Boudin Link. With this we also split the fries.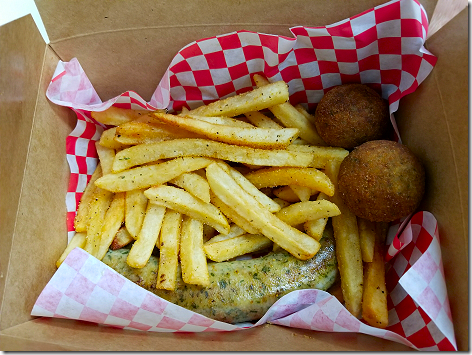 As well as this Chicken Breast version, on other weekends they have a Pork Tenderloin version, and one done with a piece of Ribeye on alternating weekends.
We had a chance to spend some time talking Chris, the owner, about the food. He said everything, except for the fries, is prepared in-house. And in fact, he supplies Boudin Balls and Boudin Links to many other restaurants in the area.
And even the fries are customized with their own seasoning blend. Also really good.
And as before, the servings were big enough that we had some to take home.
Then it was on down to the Texas City WalMart. And although we didn't need any this time, I noticed that their gas price had dropped to $1.94. Nice.
Then we made a stop at our storage room to drop off a few things from our trip, and also to pick up our furniture dolly to use to lift the tires back in place when I do the rear brakes on the truck.
I also stopped off at the local O'Reilly's to pick up the rear brake pads I had ordered, only to find that they had been sent back because I hadn't picked them up after 3 days. Who knew!
So I reordered them, and also picked up 7 more spark plugs to change out the rest of them on the truck. Then I'll see about ordered more ignition coils.
Tomorrow looks to be a nice stay-at-home day. I hope.

---
Thought for the Day:
"There are only two ways to argue with a woman and they're both wrong." – Will Rodgers
dg