Daily Archives:
June 29, 2019
Catching Up On Friday.
After our great time getting together with our long-time friends Bill and Carol Alverson, and meeting Bill's cousin June for the first time, on Thursday, Friday was our day to check out Waco's other big attraction, Chip and Joanna Gaines' Magnolia Table and the Silos.
We had decided to go ahead and brave the long lines that everyone had warned us about, and have breakfast at the Magnolia Table, which as it turned out was right across the street from the Comfort Inn where we spent the night.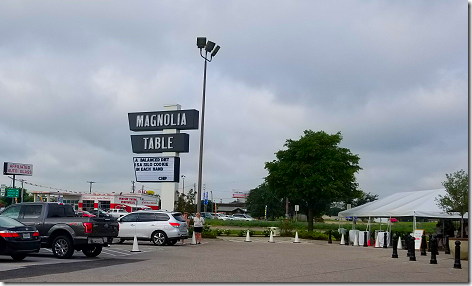 We had been warned by a number of people that we might have to wait for as long as 2 hours to get a table, but we figured we get there about 9 and wait it out.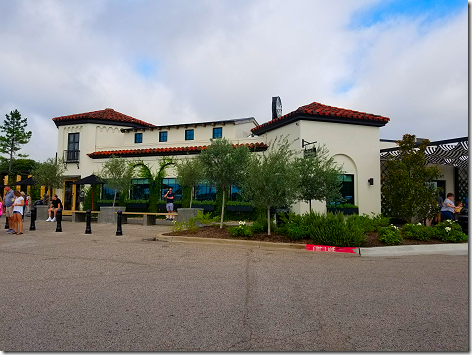 So we figured that we must be living right when we were told it would only be about a 45 minute wait. So we were really surprised, and happy, when we got called for our table before we hardly had time to set down in the waiting area.
It was a whole 12 minutes! And the food was so good it would have been worth the 2 hour wait anyway.
When we signed we had said we were fine sitting at one of the communal tables, but ended up with a two-top all to ourselves.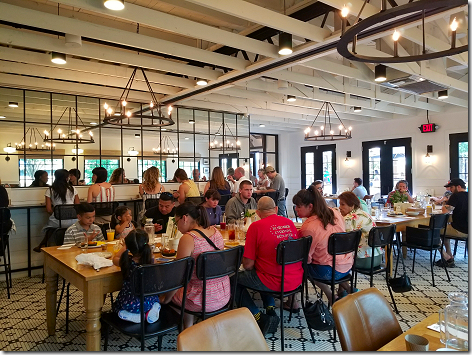 We started off trying some of the things friends had recommended, like the Lemon Lavender Donut Holes,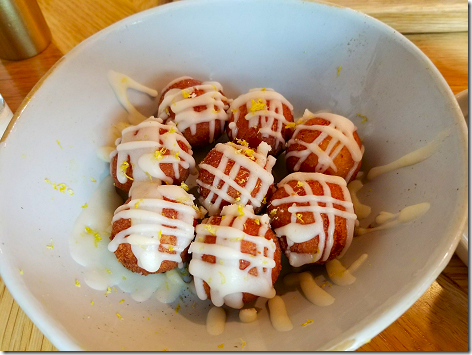 and the Biscuits with Strawberry Butter.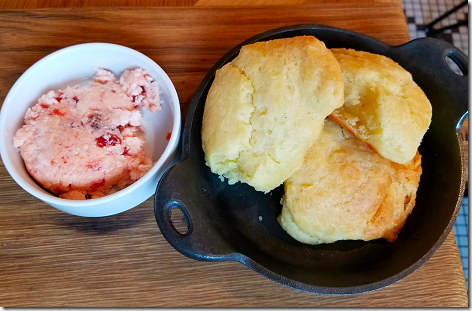 Both really delicious!
Then Jan got her fave, Avocado Toast,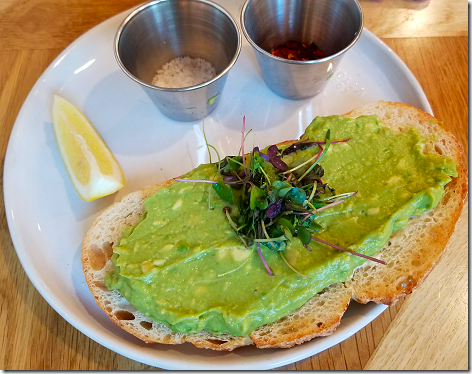 while I got a favorite of mine, a BLT, made with thick-sliced Maple Sugar Smoked Bacon.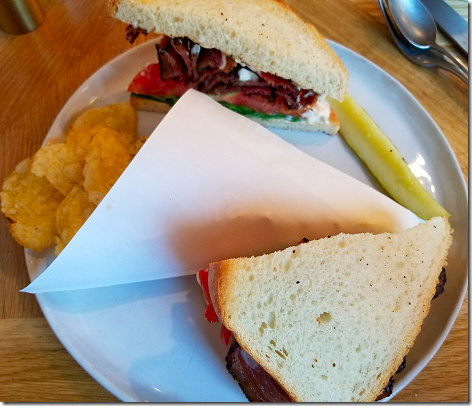 One of the best BLT's I've ever had.
And here's my sweetie, showing off her new You Are My Sunshine cat shirt.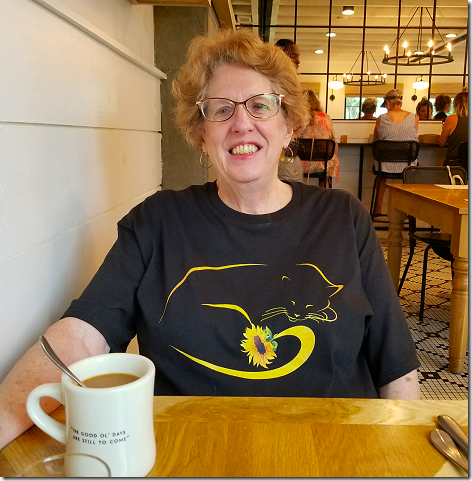 Then since I didn't feel like braving the crowds, I dropped Jan off at the Silos, the other part of the Gaines empire, while I made a WalMart run. And once again the long lines we'd been warned against didn't materialize.
Jan said there was about a 20 wait to get into the bakery, but it moved fast and Jan came out with some delicious goodies.
At this point, after connecting up with our son, Chris, we headed down toward Kingsland, with plans to meet Chris, Linda, and Piper, in Kempner at the Brick Oven, a really good German place.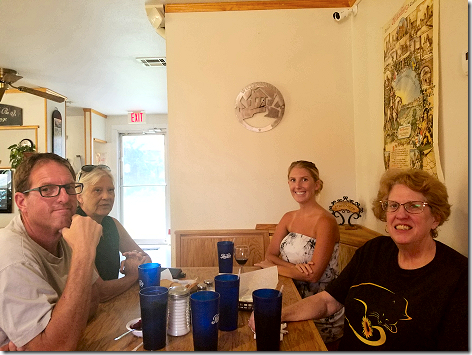 And like last time Jan got her favorite Jaeger Schnitzel,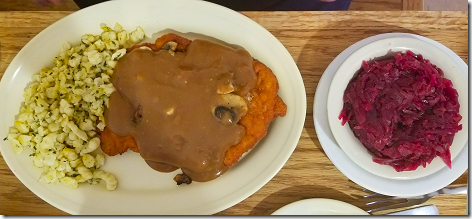 while I also repeated with my usual Sausage Plate.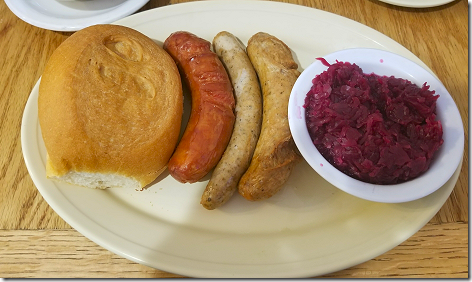 We also had a nice time talking with the owner, Hanzi, who is from Germany, about her recipes.
Finishing up, Chris, et. al, headed back home in Kingsland, while Jan and I drove on into Marble Falls to check in to our room at the Motel 6, before we joined them for a while.
Tomorrow I'll catch with the rest of our trip, and work on the next installment of our recent trip, Cologne, Germany.
---
Thought for the Day:
Why is it acceptable for some people to be idiots, but not acceptable for me to point it out to them?
lhklh