Daily Archives:
June 24, 2019
And it's going to be a Four'fer.
And in case you're counting, that's two, count'em, two, Two'fer's.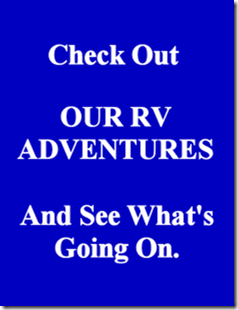 First up, we're driving up to Waco on Thursday morning to have lunch with our long-time friend's, Bill and Carol Alverson.
Bill and I both worked for the Alabama Educational Television Network back in the early 70's, as well as for a local radio station, as Broadcast Engineers. And we've kept in touch ever since, as well as visiting with them several time when we were back in Alabama.
That's One.
After spending Thursday night there, on Friday it's something on Jan's Bucket List, and that is checking out the Silo's and Magnolia Market area from Chip and Joanna Gaines of TV's Fixer Upper fame. Hopefully we'll be able to have breakfast at their Magnolia Table Brunch place, even if we have to wait in line.
That's Two.
Then coming back toward home, we'll take a detour over to the Marble Falls/Kingsland area to meet up with Chris, Linda, and Miss Piper for dinner, hopefully at the Kempner Brick Over, a great local German place.
That's Three.
And after spending the night in Marble Falls, and having breakfast with the kids the next morning, we we'll head on down to Katy and meet up with Brandi, Lowell, and Landon for a late lunch before finally heading home Saturday evening.
And that's Four.
And it also completes Jan's Big Three Trifecta, with Paula Deen's place, Ree Drummond, The Pioneer Women's place, and now, Joanna Gaines' Magnolia Market.
Since I haven't had a chance to get the truck's brakes and plugs working yet, we're going to pick up a rental car from Enterprise Wednesday afternoon.
Hopefully an Impala, and not a Hyundai Tucson like last time.
---
Thought for the Day:
If my body is ever found on a jogging trail, just know that I was murdered somewhere else and dumped there.
fghfg