Daily Archives:
August 6, 2019
Spent some time on the phone with Cummins' Tech Support asking about my rig's oil leak problem. And this time I got a new insight on the problem.
Especially based on the age of the rig, (20 years) he thinks it's very probably the gasket between the oil filter flange and the oil filter head adapter where the filter screws in.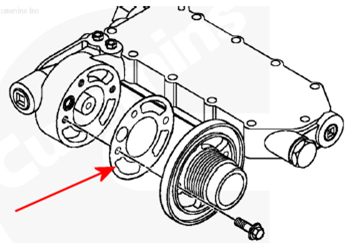 And even better it looks like something I can replace myself. Just remove the oil filter, and the two screws and the gasket comes off.
So I'll order a new gasket tomorrow. Hopefully this will fix the problem once and for all.
I also asked about changing out my green coolant for the red version. I was told that all I have to do is drain the green, replace the coolant filter, and add the red stuff. So I don't need to do any type of flushing. Nice.
Pretty simple, but the oil leak comes first, and then our Onan generator not running, before I worry about the coolant.
About 1pm Jan and I headed out with a first stop at Lowe's to return some left-over parts from my recent water leak repair. Then it was on up the Cheddar's in Clear Lake for lunch. Delicious as always, especially the croissants.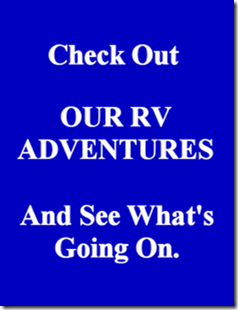 Then after a quick stop at the office, it was on off to WalMart for some things.
Finally coming home, we stopped off at our storage room to drop off the small suitcase that Jan took up to Brandi's.
Coming down I-45 we checked out the location of the new Black Bear Diner that's coming to our area. Having eaten at BBD's all over the west, and the one now up in Katy, we're really looking forward to it.
A great place to eat, especially for breakfast.
I've got some clamps and grounding wire coming in from Amazon tomorrow. I want to ground our new antenna pole since it's right up against the side of the rig, in case lightning takes an interest.
Safety First.
---
Thought for the Day:
"No amount of evidence will ever persuade an idiot." – Mark Twain
faj