Daily Archives:
August 18, 2019
Our family get-together up at Brandi's in Katy yesterday was kind of pre-birthday party party for both Landon and Miss Piper.
Landon's upcoming 9th birthday is on August 20th. But his birthday party is scheduled for September 7th. Which also happens to be Miss Piper's upcoming 26th birthday. But with everyone's busy schedules, this weekend was the best time for all of us to get together together.
Chris, Linda, and Miss Piper came down Friday night, but Jan and I got there yesterday morning about 11am. And found everyone already in the pool, so Jan and I quickly joined them.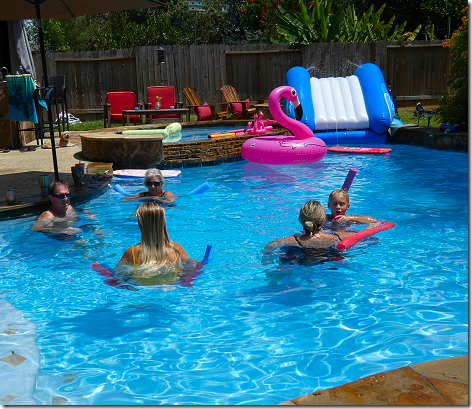 There's enough chairs, swings, and loungers scattered around for everyone to take it easy.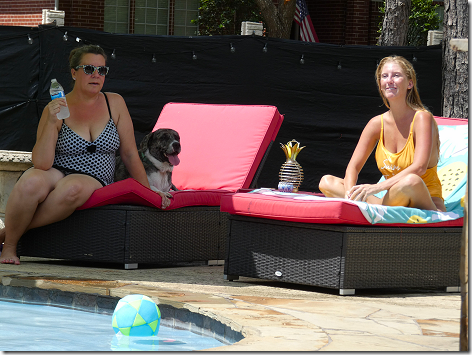 And our son, Chris, really had the right idea.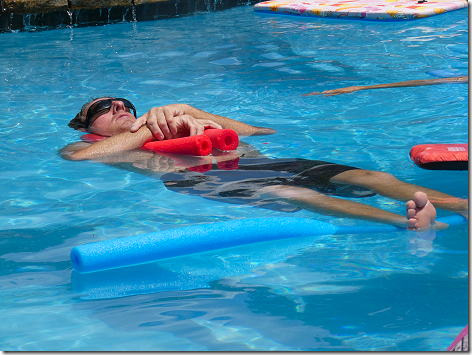 About 4pm Brandi's brisket was sliced up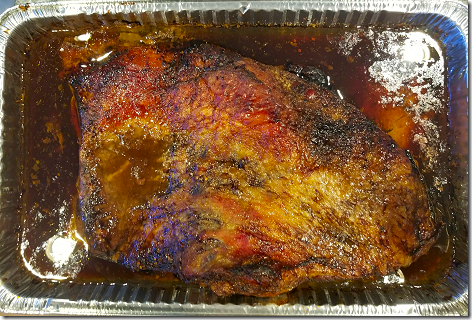 and we all chowed down on it along with potato salad, baked beans, Mexico corn, and Hawaiian roll. And of course, Brandi's famous homemade Peach Cobbler with Blue Bell Natural Bean Vanilla ice cream.
YUM!
Later we had the pre-birthday birthday cakes for Miss Piper and Landon.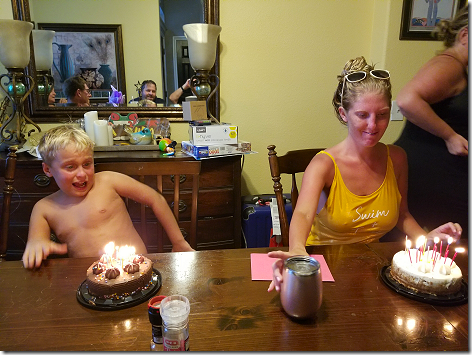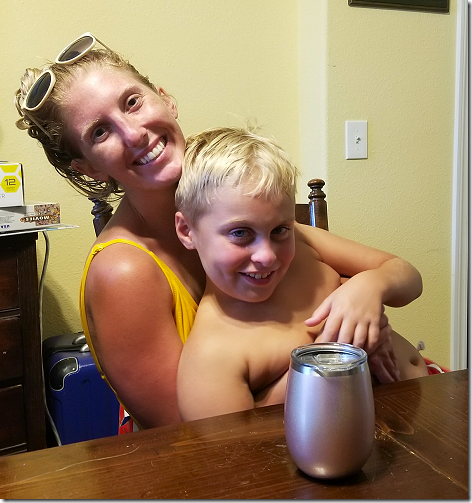 Then Landon previewed his Halloween costume, going as Mr. Pug, which also happens to his YouTube site. He'll also be wearing red Converse sneakers for that extra splash of color.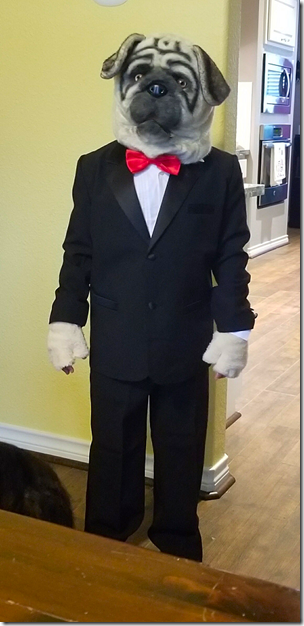 He's up to 36 subscribers, but he's always on the outlook for more.
Finally, after a great day with family Jan and I headed home about 7pm. Need to do this more often.
I mentioned the other day about modifying our Mr. Coffee to add a battery backup for the internal clock/delay timer so it doesn't lose its settings when the power goes out. But last night I had another idea.
Rather than a battery backup, why not just add a WiFi module and let Alexa control the timer, and also allow us to start it brewing when we're on the way home.
So I found this one on Amazon and ordered it.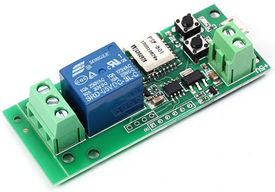 Then this afternoon I started ripping our Mr Coffee open to get to the control board.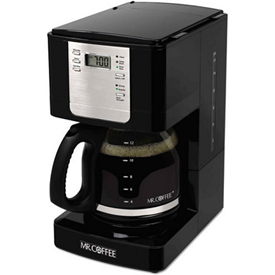 I thought I had a piece of CAT 6 Ethernet net cable to use a couple of the fine wires to solder across the switch contacts to let the WiFi Alexa module start and stop the machine, but I couldn't find any. So I'll bring some home from work tomorrow.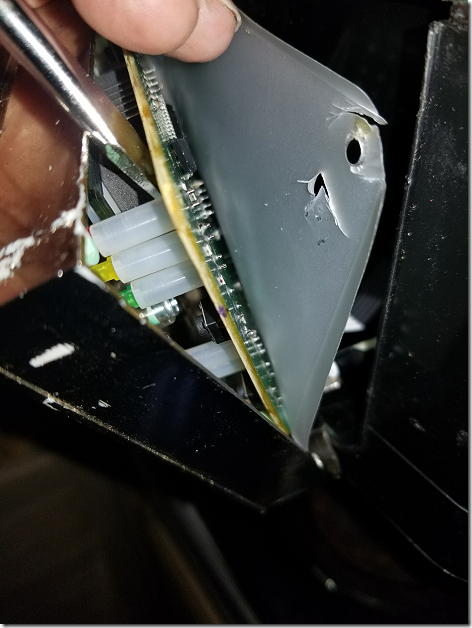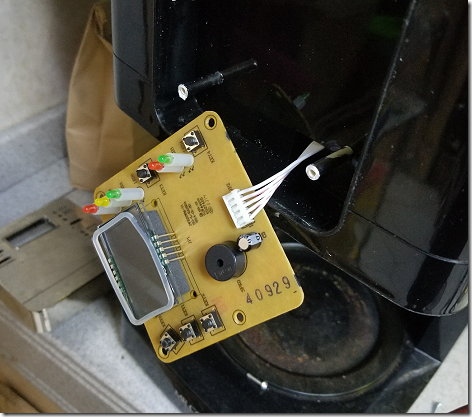 Another day, another project.
---
Thought for the Day:
"It took me seventeen years to get 3,000 hits in baseball. I did it in one afternoon on the golf course:" – Babe Ruth
fhj