Daily Archives:
August 27, 2019
Work was just work on Monday. Still trying to get the mailing list straighten out for the Ad card that needs to go out.
The highlight of the day was the fact that coming home I saw the Now Open sign on the new Black Bear Diner that's down in our area. So I called Jan and told her to get dressed, that we were going out to dinner.
Black Bear Diner is one of our favorite places that we always eat at out west , so we were happy to see one show up in Katy near Brandi last year. And now we've got one right down the road from us.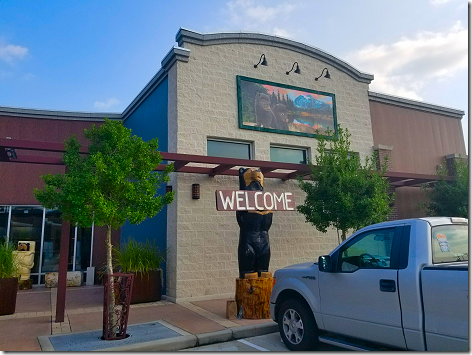 Although we both love their breakfasts, Jan went with a bunless burger with a side salad and fruit,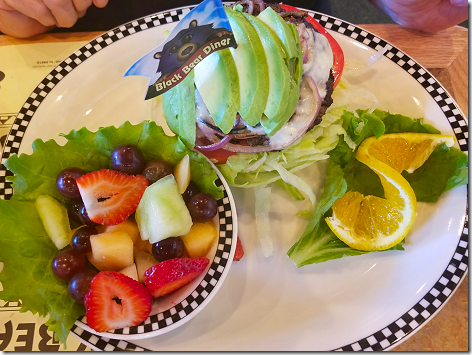 while I stepped up mine with Steak and Eggs.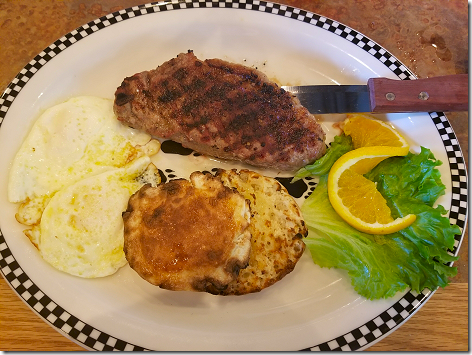 Both really good. Glad to have them in the neighborhood.
---
And today, Tuesday, went like this.
Despite the fact that 10 hours into our 12 hour flight home from London this past May, Jan told me that if I ever surprised her with a trip/flight like this again, she'd rip my arm off and beat me to death with it, I did it again.
Nothing like living dangerously, I always say.
But I think I did good.
Jan has always talked about visiting New York City during the Christmas season, so Monday morning I put in a call to our resident travel agent/friend Chantelle Nugent to put us a package together. And working her usual magic, by the afternoon she had 3 choices for us to check out. And all 3 were in our favorite stomping ground area, Times Square, just a block or so away.
I had originally thought about waiting to surprise her with the trip either on her birthday the end of October, or our 52nd Wedding Anniversary the end of September, but everything's cheaper the earlier we book, and I didn't want to have to worry about reservations, etc., the closer we got to Christmas time.
So I took a chance and surprised her with it this morning. And since I still have both arms AND I'm still alive, I guess it was OK. In fact she said she had tears in her eyes.
Yep, I did good.
We are scheduled to leave on Southwest from Hobby at 6:30am on Thursday, December 5th and we'll return on Southwest leaving La Guardia at 4:55pm Tuesday, December 10th.
We'll be staying at the Hotel Riu Plaza New York Times Square, which is only about a block and a half off Times Square, right in the heart of Manhattan.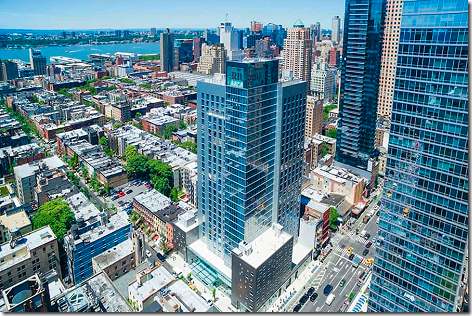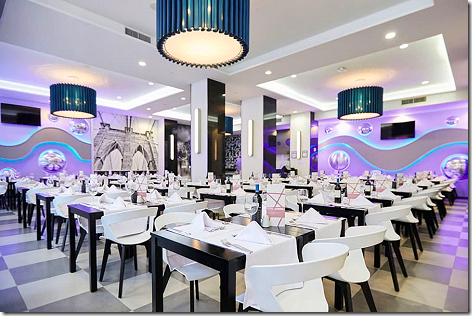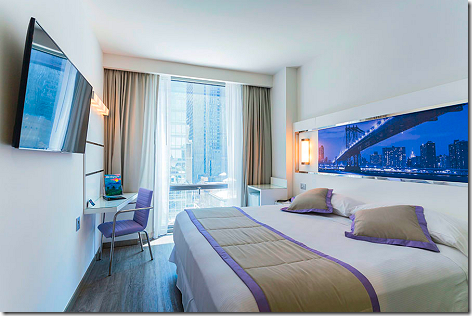 And even better, both breakfast AND dinner are included. Though probably we'll only have breakfast there. But the option is always nice.
Jan and I spent two weeks in NYC in July 2009 passing through on our Newfoundland trip.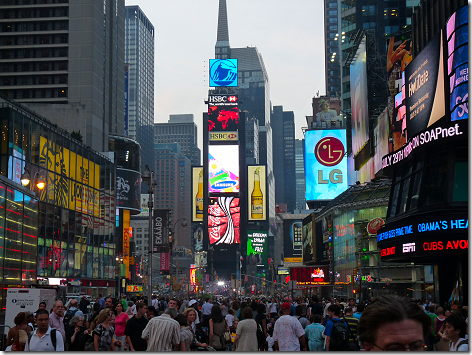 Somewhere in the middle we brought both Brandi and Miss Piper up to spend a week with us.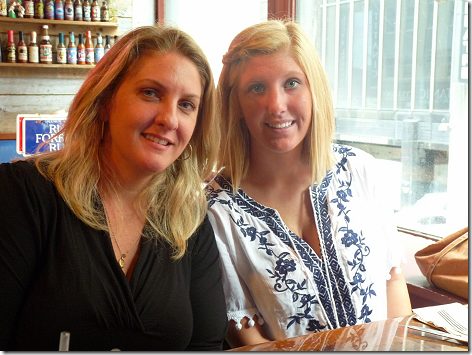 Hard to believe it's been 10 years. And we're really looking forward to doing it again.
---
Thought For The Day:
A WISE MAN ONCE SAID … NOTHING.
hjfgjh