Monthly Archives:
September 2019
Today it was back into the fray trying to figure out why our new Win10 machine won't connect to one machine on our three machine network. And of course, it's the one I need to connect to, the UPS Shipping machine.
I've posted some inquiries on several of the Tech Forums, but I've heard nothing back yet. But I'll keep trying.
I do have a couple of other ideas that I'll try on Wednesday.
I put in a call to local Cummins Dealer up on the North Loop this afternoon, and ended up leaving a voicemail for the Service Manager about my oil leak problem. But I haven't heard back yet.
I still plan to mount the oil filter back in place and lower the rig to see if I can reach the adapter by hand and see if I can pull, push, or twist something to release the adapter. But that will have to wait until Thursday. Or next weekend.
I came across a couple of new photos of the SpaceX's Starship Mk1 down in Boca Chica, TX
Now that's a spaceship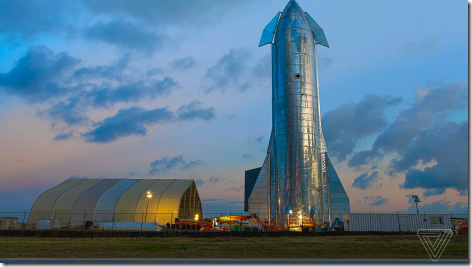 dfs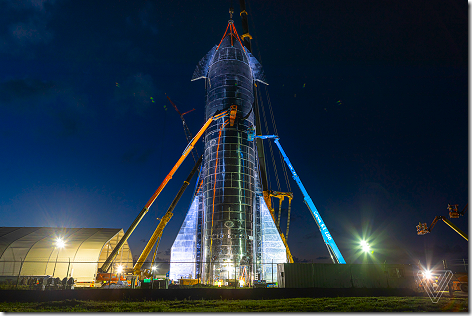 Makes you think of those space ships from the 1950's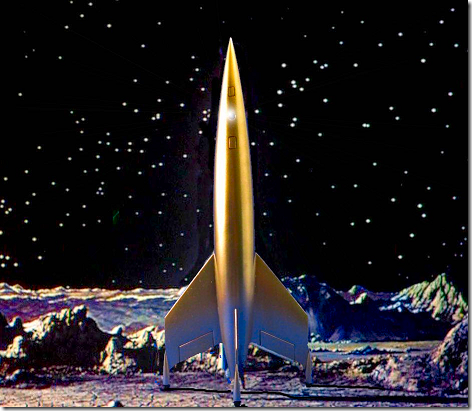 I did come across this trailer for a new version of H.G. Well's 'War of the Worlds". Unlike the previous movie versions, this three part series is set in England in the 1890's, just like the original book.
It really looks good, and should be out on BBC later this fall.
And if you let the trailer run, it moves on to the movie theater trailer for the 1953 version of WOTW starring Gene Barry. Check it out.

---
Thought For The Day:
"The only way to get rid of a temptation is to yield to it. Resist it, and your soul grows sick with longing for the things it has forbidden to itself, with desire for what its monstrous laws have made monstrous and unlawful." – Oscar Wilde
gsdfg
Thanks to everyone for all the kind words and congratulations on our 52nd Anniversary. We really appreciate it.
We headed up to Katy about 10am to meet up with Brandi, Lowell, and Master Landon to celebrate Brand's much delayed Birthday get-together. She's been traveling so much recently that it's sometime hard to match our schedules up.
We had planned to have brunch at the nearby Black Walnut Café but when we got there we found a line out the door, so we moved on. And ended up at a nearby Mexican place, El Asador. Which turned out to be really, really good.
They had eaten right after they closed on their new house last year, but hadn't made it back since.
Jan had the Beef Taco Salad with Queso, unusual in that it wasn't in a taco shell, and it used a Spring Mix salad mix , but it was delicious.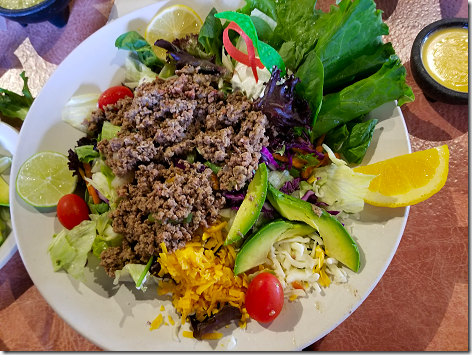 I had the same salad, but the Beef Fajita version, but with Ranch along with the Queso.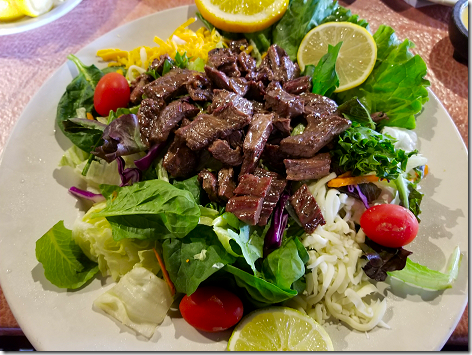 Really, really good.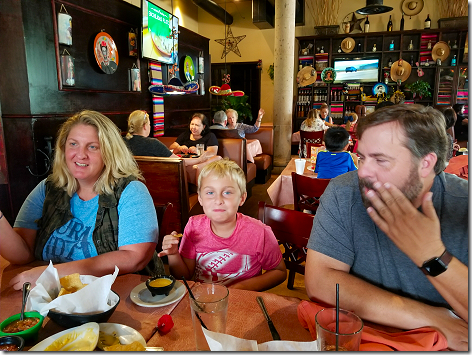 And so was getting together with everyone.
This evening we got to check out two more of the new TV shows.
Carol's Second Act is the latest from Patricia Heaton of Everyone Loves Raymond and The Middle fame. She plays a woman who retired after teaching for many years, and then decides t o become a doctor. The show starts with her first day as a new resident, with this pilot episode spent largely establishing the many characters.
A slow start, but it has a lot of potential.
We really liked the other one, The Unicorn, starring Walter Goggins of Justified and The Shield fame. He plays a widower with two young daughters who's wife died from cancer a year ago.
His friends are now trying to get him back in the dating world. And he's a hot commodity, known as that rarest of rare animals, a Unicorn, because of his widower status. And when his family talks him into signing up on a dating app, he's overwhelmed handling his new popularity, as well trying to stay on top of his daughters growing up too fast.
A great show. Check out both of them.
After a long wait today, Nick Russell's latest book in his John Lee Quarrels series, Dead Romeos finally showed up on Amazon.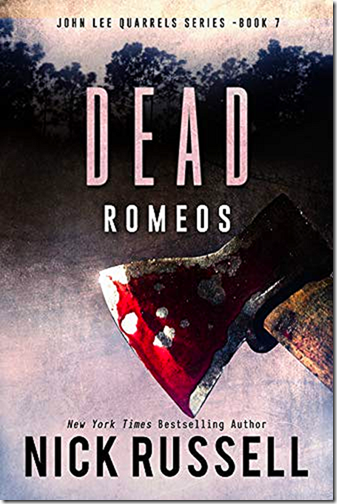 Check it out.
---
Thought For The Day:
Marriage: An Endless Sleepover With Your Favorite Weirdo.
asd