Daily Archives:
September 22, 2019
Last night we watched the last of the four episodes of Maigret on Ovation, and it was just as good as the first three. It's really sad to see a quality series like this not continued.
Rowan Atkinson is great in the part, especially if you've only seen him as Black Adder or Mr. Bean, both of which are hilarious.
One thing I didn't mention the other day is that Budapest, Hungary was the stand-in for 1950's Paris, with another location in Hungary for shots of the French countryside.
And since we were just in Budapest back in May, we were always on the lookout for locations we might recognize. And we did think we saw the steps at the Fisherman's Bastion a couple times.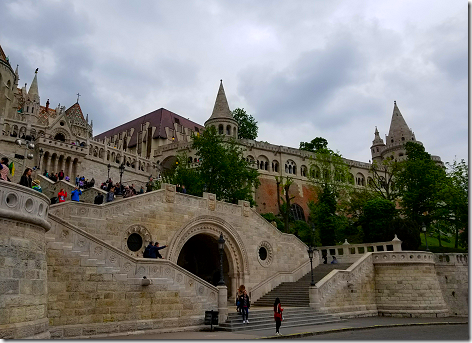 I'm pretty sure that Ovation will be showing the four episodes a number of times, so you've still got a chance to catch them.
Don't miss out.
I'm constantly amazed at how much more interactive that Alexa is becoming. When I asked her to do something, she'll say 'OK' and then I'll always say, "Thank you."
I mean, I'm always careful to be polite to our future robot overlords.
Then a couple of months ago, she started answering me back with, "You're Welcome", "Sure", "Any Time", or "No Problem".
Neat!
But a couple of weeks ago she started adding little things like, "Have a nice Friday", or "Hope you have a nice weekend." Then last week during the heavy rains we had, she said, "Try to stay dry out there."
Then yesterday morning she upped her game when she said, "Enjoy the nice weather today, now that all the rain has gone."
Spooky!
This afternoon I booked Jan and I tickets for the Tuesday afternoon 2pm showing of Jan's long-time favorite, "Downton Abbey". It's been a while since we've been to this theater in Webster and it turns out that they've made a lot of upgrades. Like all of the 18 screens are now Reserved Seating, and have these very nice electric recliners, complete with cup holders and footrests.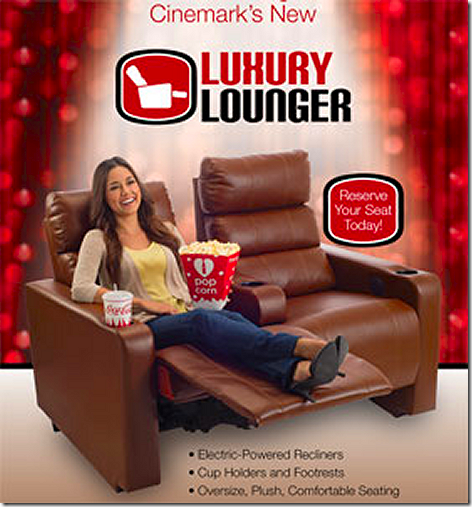 I think the biggest problem might be for us to stay awake.
---
Thought For The Day:
Someone once told me that, "Even a bunny will fight when it's cornered."
Personally, if I'm ever that bunny, I want to be an well-armed bunny.
fdgsdf