Daily Archives:
September 15, 2019
A Very Happy Birthday to Our Beautiful Daughter, Brandi !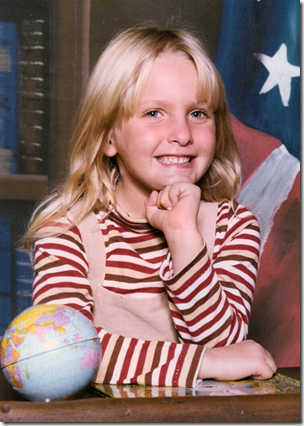 Random Thoughts and Various Musings
Jan and I were watching a History Channel show about King Tutankhamen this morning, and the phrase 'The Boy King", was used. And that made us think of Steve Martin's King Tut, first shown on Saturday Night Live.
So I went to YouTube and played it back.
But as I was reading over some of the accompanying articles, I found that in the last couple of years Steve Martin has come under severe criticism because of the 'racism' and 'cultural appropriation' found in the song.
It even seems like the saxophone player who comes out of the sarcophagus painted in gold, is the equivalent to being in 'blackface'. Or maybe 'goldface', I guess.
Who knows these days?
jkj
See I told you it was good for you.
A recently uncovered study, dating from the late 60's, seems to show that animal fats are no worse, (or no better) for you than vegetable fats. Yes, the vegetable fats did lower cholesterol slightly, but did not reduce the risk of coronary heart disease or death.
So have that Double Bacon Cheeseburger and enjoy it.
Regular reader know that I like trains and model trains, so I was really disappointed that our recent Viking River cruise through Europe didn't go through Hamburg, Germany. Otherwise this place would have definitely been on my list.
It's billed as the largest model railroad in the world, with airliners taking off and landing, Space Shuttle's taking off , and pretty much everything else you can imagine.
Check it out.
And I also came across this one Large Scale Layout too. You can see it here.
Looks like the first hints of Fall are moving into our area, with temps in the mid-80's by Wednesday. Of course we'll see how long it lasts.
Summer around here digs in and hangs on tenaciously. Sometimes even into December.

---
Thought For The Day:
Morning is such a wonderful thing. It's just a shame they put it at such an inconvenient time.
gdhgh