Monthly Archives:
October 2019
Losing Weight.
I've had a number of reports from readers that they aren't receiving the blog via an email link. I'm been looking at the problem but no luck so far.
The Subscriptions are handled by the Jetpack plugin, and I don't really have a lot of control over it. About all I can do is to turn the service on and off, and view the email addresses of the subscribers. I can not add or delete anyone. Only you can do that to your own entry.
Stay tuned.
Jan and I headed up to Webster about 1pm, first for brunch at Snooze, and then on to my client's to pick up the new oil filter adapter for our rig.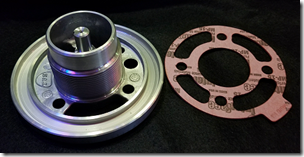 Right now it looks the weather this Saturday or Sunday might be good, so we'll see how it works out.
Then it was on over to WalMart/Sam's for some supplies, but getting back to the truck, Jan realized she had lost her opal ring. She had been showing me how loose it was on her finger due to her weight loss, and it didn't help that it was so cold today. So somewhere between Snooze and WalMart it had come off her finger.
Opal is her birthstone and I had given her this ring for Valentine's Day 2013, and it was one of her favorites. So we backtracked our route through WalMart and also checked Customer Service, all with no luck. Then it was back over to Snooze to check there.
However all I could check there was the parking lot, since they closed at 2:30. And with no luck there, I'll call them tomorrow.
Jan was, of course, pretty upset, but I assured her it was OK, and t hat now I had something else to give her for Christmas. That's because I got it on Amazon.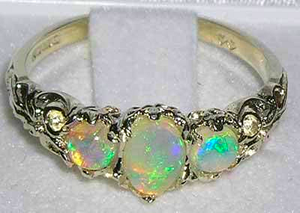 Made in England, it's solid sterling silver, and had 3 real Australian Opals, but it can be replaced with no problems. As I told Jan, it's only money.
A couple of weeks ago I mentioned how I had ordered Jan one of these Foam Tablet Holders to make it easier for her to read her Kindles when she's sitting or lying down.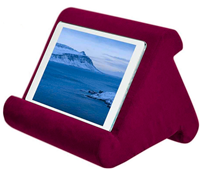 It has 3 different angles, one better for setting in your lap, and another for reading while lying in bed. And a third one in between.
It comes in 5 different colors, and it's only $11.99. The only downside is that it actually ships from China and took almost 2 weeks to get here. But it is Free Shipping.
Jan like hers so much, and knowing how much time Landon spends on his iPad, we immediately ordered him one.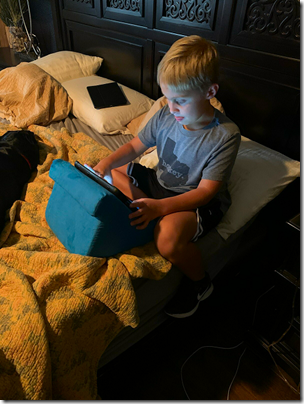 And Brandi says it's a big hit.
Glad he likes it.

---
Thought For The Day:
America is a country which produces citizens who will cross the ocean to fight for democracy but won't cross the street to vote.
dasfds
I spent most of the day at work playing catch-up since I was out on Monday.
Part of the time I was looking on the web for some new banana plugs for the Electrode Cords I make and we sell.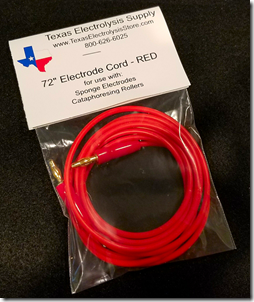 We've had a few cords sent back where the plugs came off. It looks like they're just pulling on the cord rather than the plug and actually breaking the 18 gauge wire, and not my solder joint.
So I found these that use two set screws.

One screws locks down the wire and the other one locks the insulation in place, for extra strength. They should be in tomorrow so I'll pull all the ones in inventory and refit them to the new plugs.
And then we'll see.
I was happy to see that my new oil filter adapter was shipped out this morning via FedEx and should be delivered tomorrow. So I know what I'll be doing this weekend, I guess.
Since winter is coming on, (it's supposed to be a high of 50 tomorrow and a low in the 30's – 40's tomorrow night) Jan's in the mood for new leggings, and her first batch cam in today.
She got these Nightmare Before Christmas ones,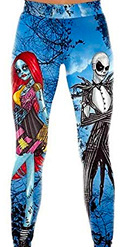 these Starry, Starry Night, Dr. Who ones,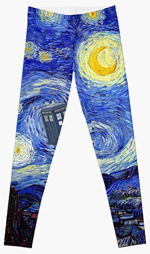 and these Mixed Paisley ones.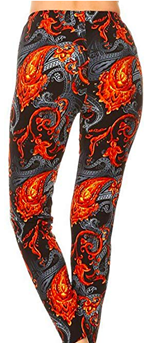 But the ones she's really forward to coming in are these Moosey ones.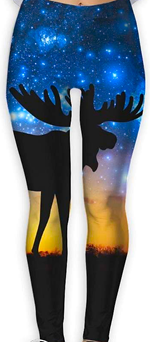 Really neat.
Our South Dakota tags expire in November, so I ordered them online and they're coming in the next few days. Wanted to be sure I have them on the rig before we head up to Kingsland next month.
---
Thought For The Day:

Some people don't just have a screw loose. They're missing the entire hardware store.

asdfs