Daily Archives:
October 30, 2019
I spent most of the day at work playing catch-up since I was out on Monday.
Part of the time I was looking on the web for some new banana plugs for the Electrode Cords I make and we sell.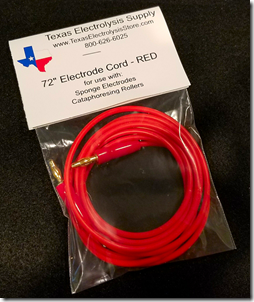 We've had a few cords sent back where the plugs came off. It looks like they're just pulling on the cord rather than the plug and actually breaking the 18 gauge wire, and not my solder joint.
So I found these that use two set screws.

One screws locks down the wire and the other one locks the insulation in place, for extra strength. They should be in tomorrow so I'll pull all the ones in inventory and refit them to the new plugs.
And then we'll see.
I was happy to see that my new oil filter adapter was shipped out this morning via FedEx and should be delivered tomorrow. So I know what I'll be doing this weekend, I guess.
Since winter is coming on, (it's supposed to be a high of 50 tomorrow and a low in the 30's – 40's tomorrow night) Jan's in the mood for new leggings, and her first batch cam in today.
She got these Nightmare Before Christmas ones,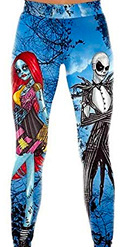 these Starry, Starry Night, Dr. Who ones,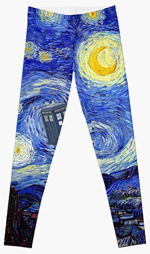 and these Mixed Paisley ones.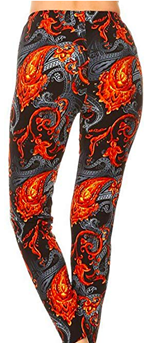 But the ones she's really forward to coming in are these Moosey ones.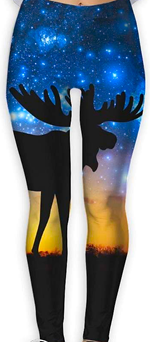 Really neat.
Our South Dakota tags expire in November, so I ordered them online and they're coming in the next few days. Wanted to be sure I have them on the rig before we head up to Kingsland next month.
---
Thought For The Day:

Some people don't just have a screw loose. They're missing the entire hardware store.

asdfs