Daily Archives:
October 9, 2019
Jan's feeling a lot better today and seems to be on the mend.
A couple of days ago she got a new toy to use reading her Kindles. Yes, I mean 'Kindles'. She has 3, two PaperWhites, and a Fire that only gets used as a Kindle. She does this so she always has a least one charging at any one time, with one of the Kindles being her bed-reading one.
So when I saw this online I knew she'd like it, and she really does.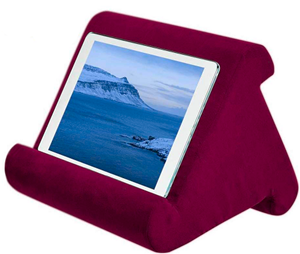 It's a Foam Tablet Holder with 3 different angles, one better for setting in your lap, and another for reading while lying in bed. And a third one in between.
It comes in 5 different colors, and it's only $11.99. The only downside is that it actually ships from China and took almost 2 weeks to get here. But it is Free Shipping.
Jan likes hers so much we ordered one for Landon since he's always on his iPad.
I've also received a few new toys the last few days too.
First up was a really neat lightbox for taking photos of products for work.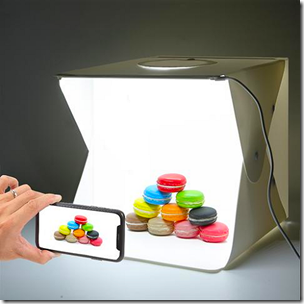 It's from Flashery and even has a built-in light source for even lighting with no shadows. It folds up flat and stores away, and comes with red, green, and black backgrounds, as well as while. The large version (15.7" x 15.7" x 15.7"), which I got is only $70.
And the result is photos like this.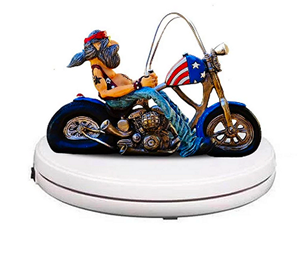 No shadows, no background, just floating in mid-air.
Next up is a 10" x 6.25" XP-Pen Graphics Pen Tablet, also for work.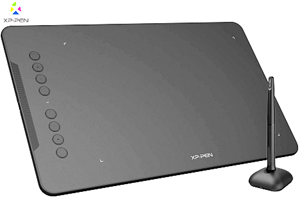 It comes with a pen with 8192 levels of pressure sensitivity and works with both PC's and Androids. And even better, it's only $60.
The M.2 SSD for the HP Envy Laptop that I'm upgrading for a friend should be in tomorrow. I'm taking it from 256GB up to 1TB. And as it turns out I'm also going to upgrade the RAM for 8GB to 16GB.
When I got inside I found the laptop had two RAM sockets, with an 8GB stick in one slot. Now normally the laptop manufacturers go cheap and put two 4GB in the two slots. Which means that if you want to upgrade the RAM you have to replace both sticks.
But now I just have to put another 8GB stick for a new total of 16GB, for a cost of only $34.
Tomorrow I'm going to check out under the bed to get a look at the Oil Filter Adapter to see if I have a one piece or two piece unit. Of course I may end up under the rig again too.
Finishing up, I've mentioned before that Jan and I met at Florida Wonderland in Titusville, FL during the summer of 1967 when we were both working there. So it was interesting to come across this flyer from about 1963.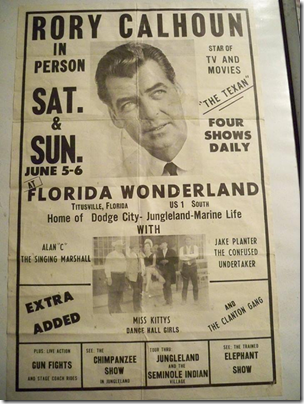 During this time they had a lot of movie/TV stars appearing there, including Michael Landon and a number of others. But by the time we were there 4 years later, the place had gone downhill and become slightly seedy.
But it certainly worked out for us.
---
Thought For The Day:
Arbitrary rules are never instituted for the benefit of those who must follow them.
sdfg