Daily Archives:
October 6, 2019
I was up at 7am this morning so we could me our friends, Barb and Tom, at the IHOP over in Kemah for breakfast. Now Jan's usually always up at this time, so no big thing for her. But for me it really shows how much I like these people.
Jan and I both had omelets, with Jan's Garden Omelet,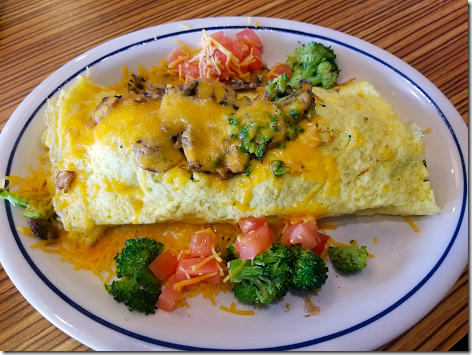 and I had the Gomez' Green Chile Omelet.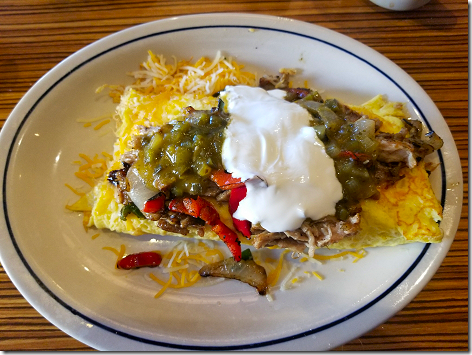 IHOP is doing a cross-promotion with the Addams Family cartoon movie that's coming out momentarily, so Gomez is Gomez Addams, and apparently he like's Green Chile Omelets.
Afterwards, we all headed over to their nearby home so I could take a look at a problem they were having with their TV system. They recently had their DirecTV DVR wired into their Sony Receiver/Amplifier to feed the Surround Sound speaker mounted in the ceiling corners. But after the guy left, they later discovered that they no longer had any audio when they accessed Netflix.
After spending some time looking over the system, I figured out that their DirecTV DVR was feeding into the Sony Amp which then fed audio/video into their Samsung TV via an HDMI cable.
So I went into the TV's settings and switched the sound output from the Sony amp to the internal speakers, and then checked Netflix. And now I had audio on both DirecTV and Netflix. So the problem was that since the Netflix signal only comes into the TV via the WiFi connection, it wasn't getting passed on to the Sony so it could be fed to the external speakers.
So I needed an output from the TV to the amp, but the only output this model has is a Digital Optical Audio Cable, so I ordered one from Amazon right then which should be in tomorrow.
So we'll come back over Tuesday night to hook up the cable and see if I can get everything configured to work correctly.
I going to be back on the phone tomorrow with Cummins trying to nail down which Oil Filter Adapter I have on our rig. Plus Thursday I'm going to check out under the bed to see what I can see.
Whatever I find out, we've already got our next RV trip scheduled for November 14 – 17 up to Kingsland again. Everyone's meeting up there for a pre-Thanksgiving get-together since Brandi and her family will be traveling on the holiday itself.
I've already got reservations at the same RV park we stayed last itme, and we're really looking forward to getting together with everyone.
---
Thought For The Day: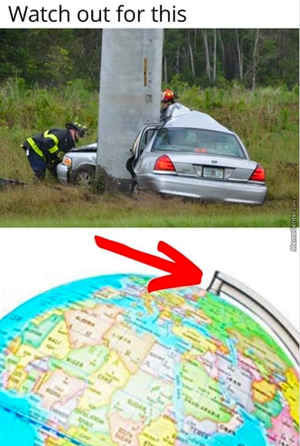 adf