Daily Archives:
October 26, 2019
Several of our readers suggested that I just chuck the old filter adapter and buy a new one. And after looking at it closer this morning, I agreed and put my order in with DieselPartsDirect this afternoon.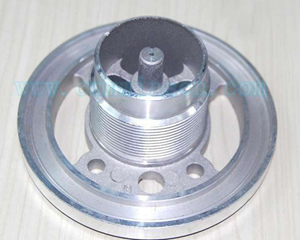 Hopefully it will be here by the end of next week so I can wrap this up.
I mentioned yesterday that I had noticed pitting in the gasket area which I thought was strange on a piece of steel like this. But then it sat outside last night and got rained on, and then this morning I noticed the white rust corrosion spotted over it.
So it wasn't steel like I was told, but aluminum, which explains better the pitting on the surface. And since some of the pits are along the gasket edges, I don't want to take any chances with any leakage under pressure.
So a shiny, new one it is.
Coming from Jan's Birthday dinner last evening, we stopped and got gas at Costco, and the price dropped again, from $2.08 two weeks ago, $2.04 last week, to $1.98 yesterday.
Nice!
Also forgot to post this of the Birthday Girl yesterday.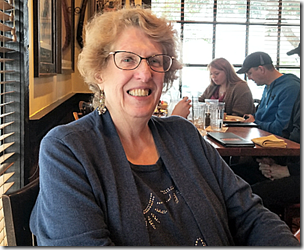 Jan and I had dinner this afternoon at our favorite Los Ramirez Mexican Restaurant. Then we made a stop by our storeroom to pick up our two electric heaters. It's been going down in the low 50's the last few nights, and we're looking at the 40's next week. Of course knowing Texas weather, we'll have some 90's mixed back in there again.
Finishing up, Brandi sent over this photo of Landon's 1st Prize Halloween costume.

Readers will remember this as his Mr. Pug persona from his Facebook page.
Great going, Landon!

---
Thought For The Day:
Caidyn's No Bullying Rules
asdf