Daily Archives:
September 16, 2019
I was on the phone with Cummins Tech Support for about 45 minutes, as they went back and forth, talking with various people, trying to figure out what was going on with my oil filter adapter problem.
But they finally came back with "We're Stumped."
Well, that was helpful.
I think that part of the problem is that these guys are not mechanics, but just tech support, reading from the same bulletins that I am. So now I have 3 paths to follow now.
1. Call the RV Mobile Lube people to see if they might have any input on the problem.
2. Call the local Cummins repair place up north of Houston, and see I can talk to a 'real' mechanic to see if they have any ideas.
And also check with one of the Rush Truck Centers to see if they have some ideas. Rush was the place out in Los Cruces that repaired our bad fuel line sensor back in 2012, the only time I've had to put our rig in the shop.
3. The next thing that I'm going to do personally is to put the 4 bolts back in the adapter, fill the filter with oil and then reinstall it. This will let me crank up the engine, and lower the rig so I can hopefully reach the adapter with my hand.
When I can do this I've got two things to try.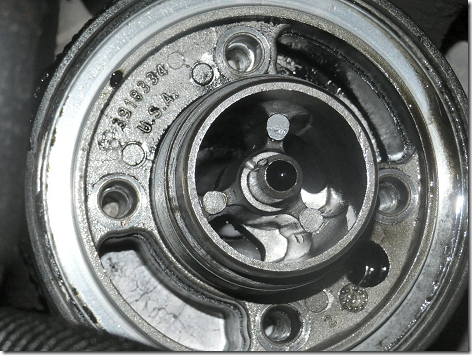 First, can I push in the small pin until it's flush with the shaft. This might release the adapter so it will slide off the shaft?
Maybe.
Second, can I pull down on the shaft and then turn it, perhaps releasing a lock up inside the adapter, letting it come loose?
Maybe.
Jan and I have been going over the Fall TV schedule, anticipating some new shows like Emergence, Prodigal Son, and Stumptown. And mourning the loss of favorites like Instinct.
Instinct was set to be renewed, and ended the season with a big cliffhanger. But then it was apparently cancelled at the last moment, leaving us all hanging, so to speak.
Maybe another network will pick it up.
Our cold 'snap' is looking better and better, with the high on Wednesday now forecast to be 80°. And it never got out of the 80's at all today.
Very nice.

---
Thought For The Day:
Does the Black Bear Diner know guys, or what?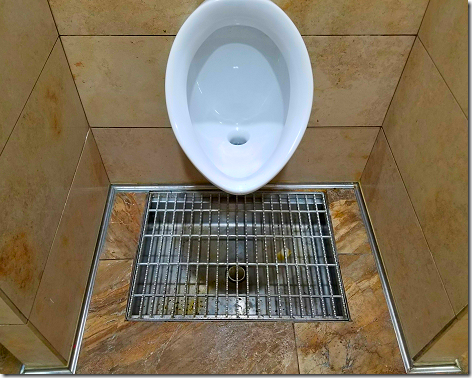 fgaf