Daily Archives:
September 9, 2019
Well, our next big RV trip is on the calendar. We'll leave here June 3, 2020, heading for a big family reunion in my old homestead, Gulf Shores, Alabama.
Though Jan and I will be traveling in our RV, the Texas/Illinois segments of the family are renting a 6 Bedroom / 6 Bath house about 5 minutes from the beach (right across the highway). It sleeps 20 and comes with a very nice pool/deck combo.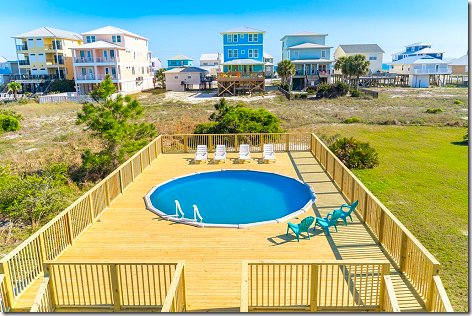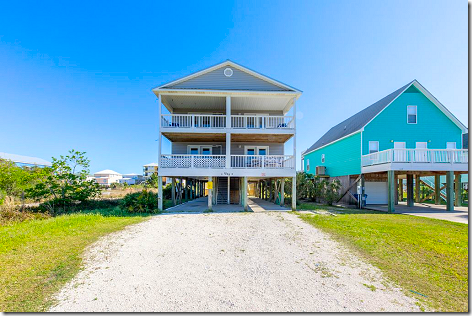 You can check it out further here: Gulf Shores Beach House
The beach house is booked from June 6th to the 13th. We plan on getting there on the 4th, and then since we'll be halfway there, when everyone else heads home on the 13th, Jan and I will strike out for Florida. We're going to visit our friend's Nick and Terry Russell, as well as a couple of other long-time friends, one that Jan went to high school with.
We've also got a couple of other trips on a tentative schedule. One family get-together up at Chris and Linda's in Kingsland, TX, and another to visit relatives in Athens, AL, and long-time friends in Birmingham and Montgomery along the way, this trip probably in January 2020.
And of course, our non-RV trip up to NYC from the 5th to the 10th of December to see the Christmas sights.
I thought retirement was supposed to be restful.
I'm still waiting.
Of course all this RV traveling means I need to buckle down and get my oil leak fixed. Though we did make both a Florida trip and a Kingsland trip with the leak, just adding a gallon of oil everyday, it leaves the truck a black, gooey mess.
But I want to get this wrapped up, so I can get back on my generator problem. I've got a couple of ideas of what to check next, but it's just a matter of finding the time.
But my big fear, based on some funny readings, is that it might be the controller board. And a new one? is around $1000. So as usual, I have a Plan B.
Rather than put that kind of money into a 20 year old generator where something else might die the week after I replace the board, I'll thinking about pulling the Onan and just replacing it with a portable gasoline generator of the same capacity.
One like this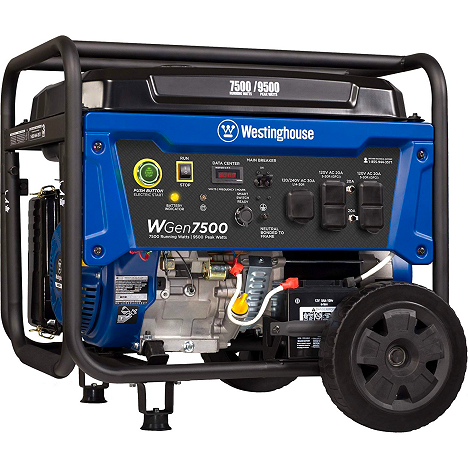 Westinghouse 7500/9500 KW Generator
Not only at 192 pounds, is it less than half the 420 pound weight of the Onan, it comes with remote start so I don't even have to wire that up. And the 6.6 gallon tank is supposed to run it for about 16 hours, which would cover about 2 days driving for us.
It is about $150 more than the one from Harbor Freight that I looked at before, but it comes with a 3 year warranty rather the 2 year one from HF. And for an another $77 I can get an additional 4 year warranty, for a total of 7 year. Nice.
And Amazon delivers it free.
So I'll see how it goes.
I am going to get back under the rig tomorrow and take another look, and some photos of the oil filter adapter to try and figure out how to get it off.
So I'll see how it goes.
---
Thought For The Day:
There is a reason God didn't give Pit Bulls the temperament of a Chihuahua.
gsfs