Daily Archives:
September 1, 2019
Yesterday afternoon Jan and I got together at King Food with our long-time friend's Bob and Maria Sutton.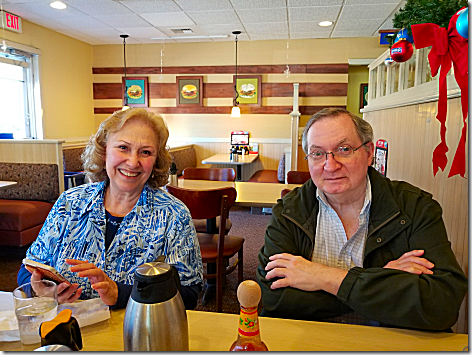 We've known them since the mid-80's when we met over Commodore Amigas at a local computer store.Jan and I stayed Keto with KF's Chicken with Hot Garlic Sauce,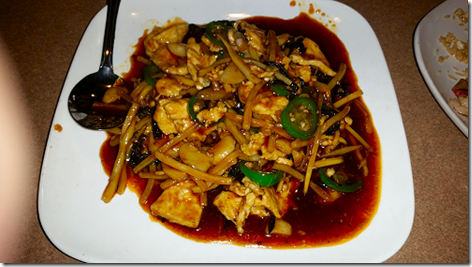 and the Broccoli and Hot Garlic Sauce.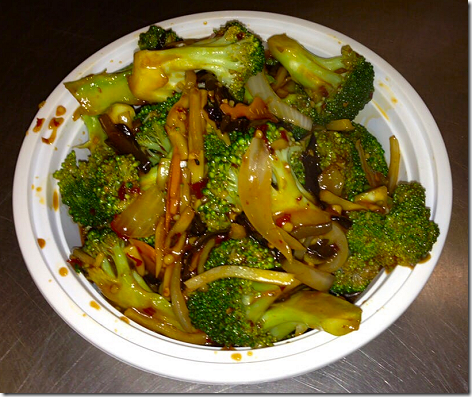 And of course, a bowl of their Hot and Sour Soup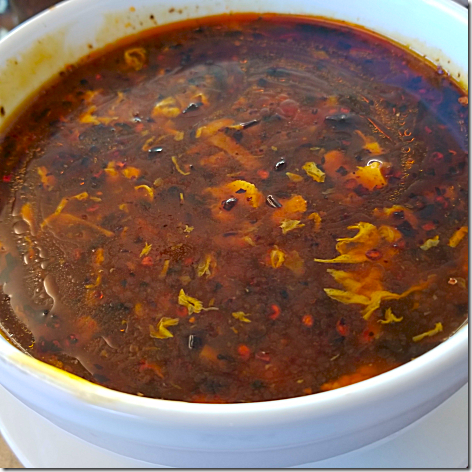 It's been a while since we've gotten together, and we need to do it more often.
This morning I went outside and added a 2nd magnet to the top outside passenger side solar screen on the rig. For some reason that's the only one that seems to come loose occasionally during wind and rain. So this should take care of it.
This afternoon Jan and I headed out about 1pm to have lunch once again at our new favorite Black Bear Diner. And we both had our new favorite meals, Jan's Big Burger with Avocado, no bun. And a Dinner Salad for the side.
I had my same New York Steak and Eggs, also with a Dinner Salad instead of the Fruit and English Muffin.
Unfortunately I left my phone at home, so no photos.
After we got home our daughter Brandi sent over a couple of photos for me to play with.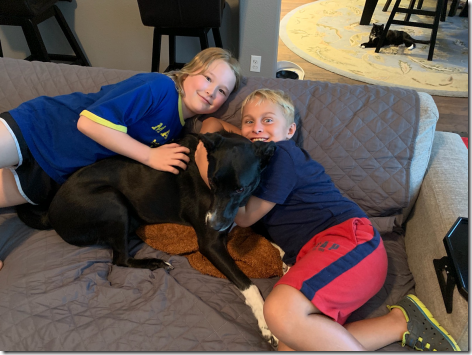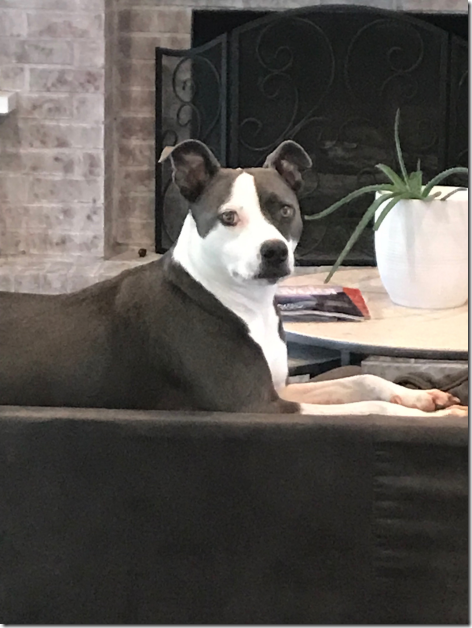 The first one is of Landon, his best friend Sophie, and Landon's dog, Baxter. The second one is of Sophie's dog, Dakota. Unfortunately Dakota was ill and had to be put down recently.
Landon and Sophie are having a birthday party together this coming Saturday, so Brandi wanted me to combine the two photos to put on their birthday cake.
So this was the first pass.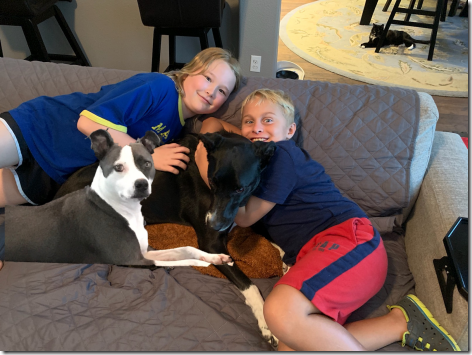 Then I cropped the result down a little tighter.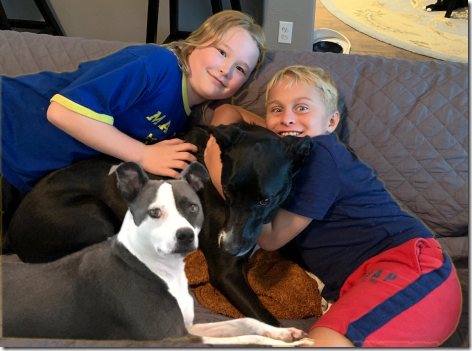 Finally I eliminated the background leaving just this part.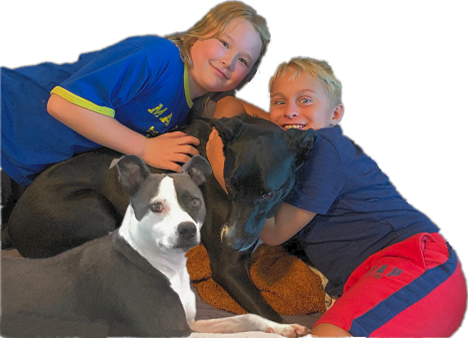 I'll be looking forward to seeing how it looks on the cake.
---
Thought For The Day:
"If liberty means anything at all, it means the right to tell people what they do not want to hear."
jkg