Monthly Archives:
September 2019
Yay Us!
Fifty two years ago today Jan and I stood in front of the minister in a small chapel on the Northington Campus of the University of Alabama in Tuscaloosa, AL and said our I do's. The only other person involved was the minister's wife who played the organ.
And it's been a wild ride every since.
Love You, Sweetie!
About 2pm Jan and I drove over to my employer's office manager's house to take a look at a computer problem she was having. She had moved her computer to another room and couldn't get back online.
Turns out that the problem was that the outlet she was connecting her cable modem to was dead. It worked about six months ago, so no idea what happened.
Jan came along to see Jennifer's kittens, the two that she found behind the office when they were about three weeks old. She ended up hand-feeding them every couple of hours for several weeks until they could eat on their own.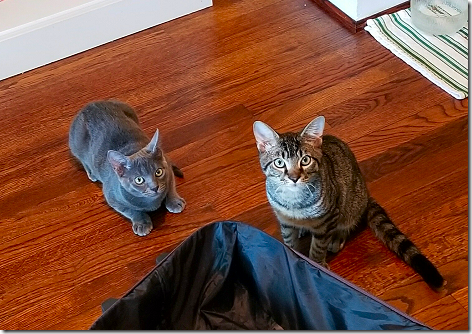 I told Jan that I would searching her thoroughly when we left to be sure she wasn't trying to smuggle one home.
Jan and I had decided to have our anniversary dinner at our fav Saltgrass Steakhouse, the one over on the Kemah Boardwalk this time. We knew it would be busy on a Salurday night, so we called ahead and got a reservation for a window table at 6pm.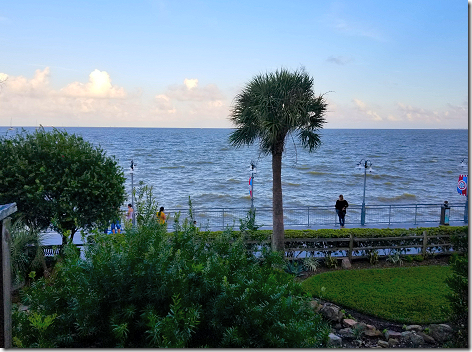 As far as our dinner, we went with our usual favorites, our Wedge Salads,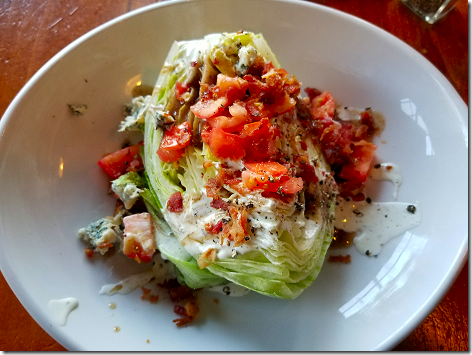 Jan's Filet with Green Beans,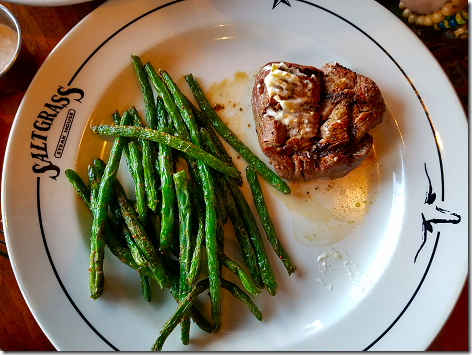 my Ribeye, large enough to have some to take home.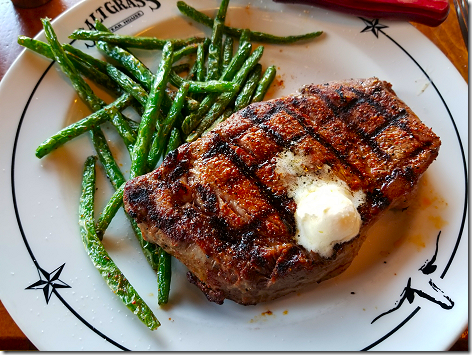 After a great meal, we walked around the Boardwalk,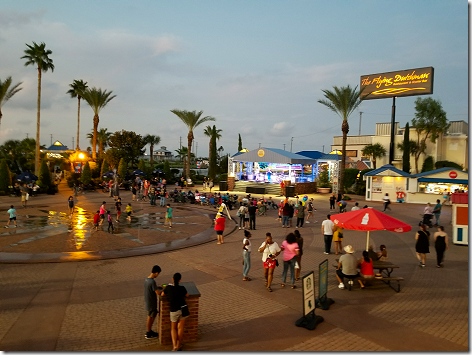 and sat on the water just enjoying the view.
The rides were very busy with long lines at all at them. Typical Saturday night there.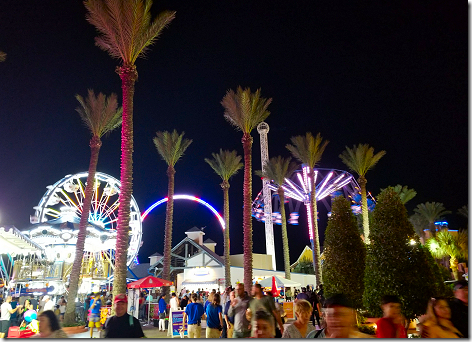 A great time.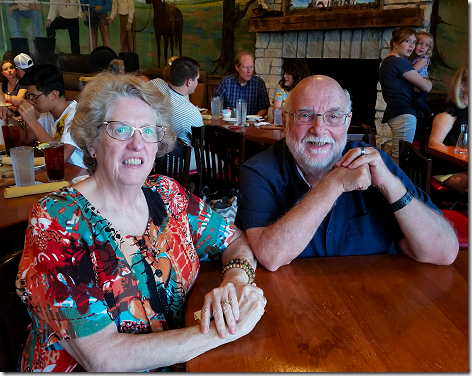 So now we're working on the next 52!

---
Thought For The Day:
If liberty means anything at all, it means the right to tell people what they do not want to hear.
dfdf
I've gotten a lot of nice comments about my recent blog, Stirring The Pot – On Climate Change. And several people asked about a PDF copy, so I posted a copy under the Greg's Musings tab on the top menu.
And here's a few more. And this one is from 1934.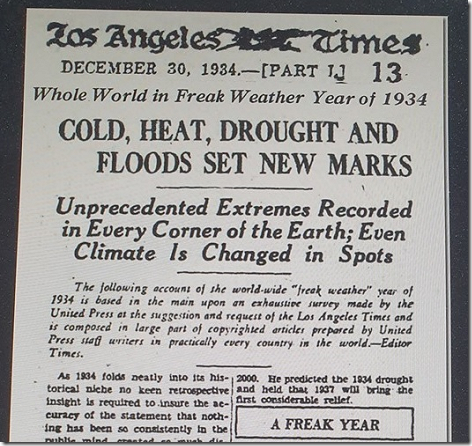 And here's one from the UN, saying we're all doomed, if we don't reverse 'climate change' by . . . 2000.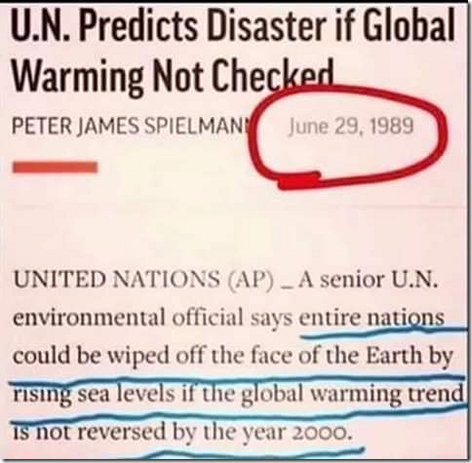 And here's some data from our northern neighbor.
For example, Vancouver had a higher record temperature in 1910 (30.6C) than in 2017 (29.5C).
Toronto had a warmer summer in 1852 (32.2C) than in 2017 (31.7C).
The highest temperature in Moncton in 2017 was four degrees cooler than in 1906.
Brandon, Man., had 49 days where the average daily temperature was above 20C in 1936, compared to only 16 in 2017, with a high temperature of 43.3C that year compared to 34.3C in 2017.
I've talked about Elon Musk and his SpaceX company.several times before, most recently about a month ago, with his Starhopper flight.
This first flight only flew to about 500 feet before it landed safely, just as was planned.
This was the first test of his Starship, built to take people of the moon. Now he's readying the next version, the Mk1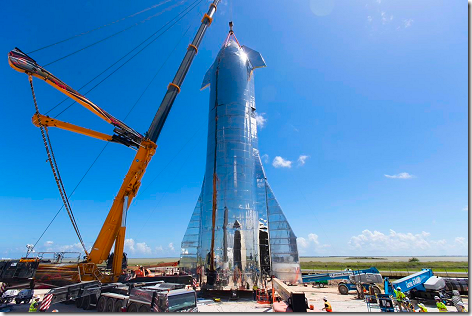 This one will test fly to about 60,000+ feet before returning to earth.
One thing I like about Musk's Starship is that with every iteration, it looks more and more something that Flash Gordon or Buck Rogers would fly.
I still get goosebumps watching the simultaneous landing of the two Falcon Heavy boosters back at the Cape last April.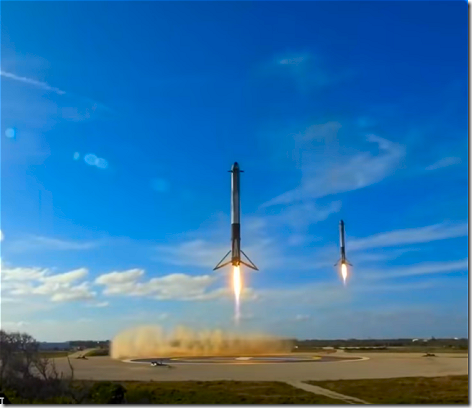 The Falcon Heavy used 3 Merlin engines with about 900 kN of thrust each and would be capable of lifting a fully-loaded 737 aircraft.
The Starhopper that flew last month used one of the new Raptor engines, with a thrust of over 2000 kN. And the Mk1 will use 3 Raptors for over 6000 kN, or over 1.3 million pounds of thrust.
WOW.
But the full-blown Starship, capable over carrying 100 passengers and cargo for a settlement to the moon, will use 36! of the Raptor engines, for a thrust of over 15 million pounds.
That's twice as much as the vaunted Saturn V, which will make it the most powerful rocket in history.
Go Elon!
---
Thought For The Day:
Auto-correct has become my worst enema.
hfghgfh
.