Daily Archives:
August 25, 2019
Catching up, this is Saturday's blog. If you missed Friday's that I posted earlier this evening, just scroll on down.
---
Finally this morning, the stars aligned, the sheep entrails were favorable, and the weather cooperated, mostly, so about 10am I was outside and ready to tackle changing out the rear brakes on our truck
After getting all my stuff out and getting the truck jacked up, I had the tire off, and the caliper off. Then after I pulled the old pads, I removed the brake line from the old one,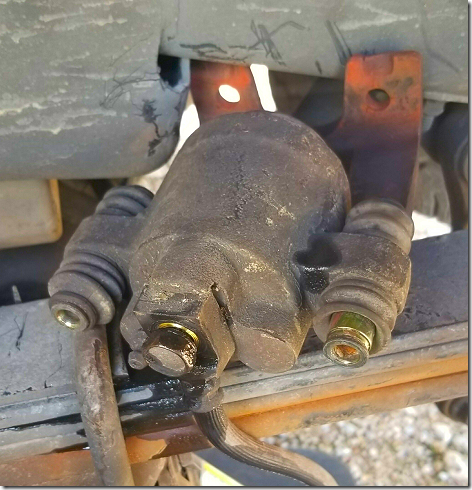 and connected it to the new caliper.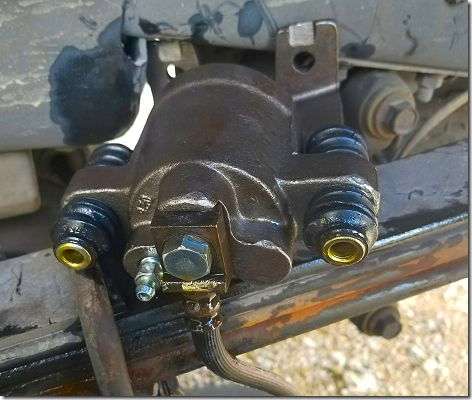 At this point I got one of the new rotors out and sprayed it down on both sides with brake cleaner to get the shipping oil off and then let it dry for a few minutes.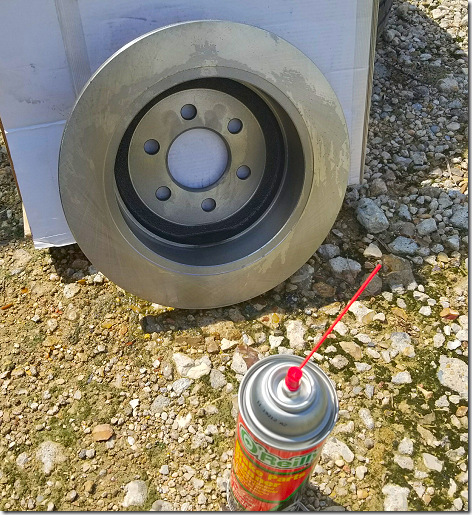 Then after sliding the rotor on the studs,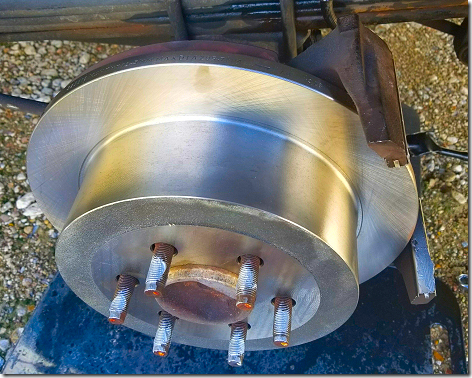 I installed the new pads in the caliper and installed on the mounts,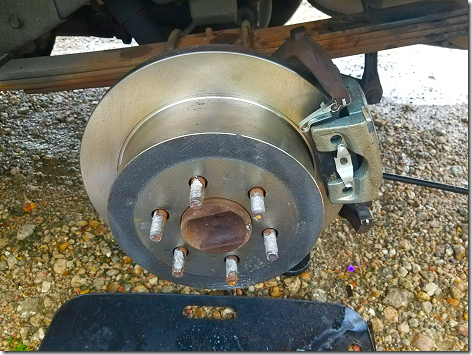 and I was done.
It was just a matter of mounting the wheel,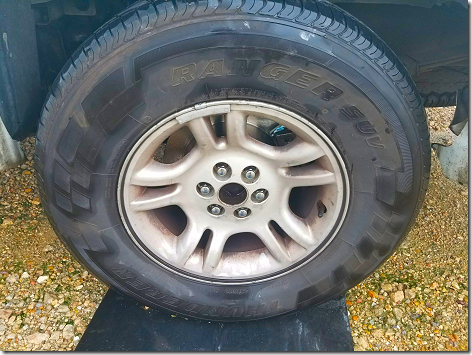 and tightening it down with my shiny new lug nuts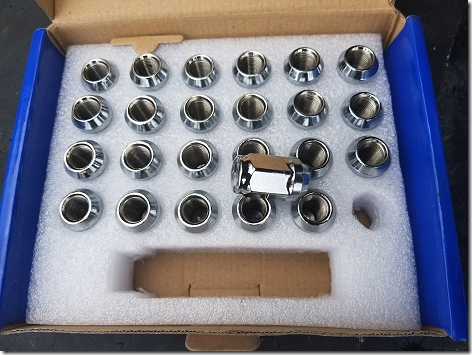 At this point it was about 11:45 so I went inside for some hydration and a snack. But before I could go back out and finish the passenger side, it started pouring down rain.
When it finally stopped raining, and the weather radar looked clear, I was back outside about 1:30 to finish up the other side. And as with most jobs like this, the second one went much faster than the first one. So I was finished up, packed up, and back inside by about 2:30.
Before that though, I did a quick test drive around the park to check things out and found the braking much better, but of course spongy since I hadn't bled the air out yet.
Jan and I will probably do that on Tuesday morning. I need her to pump the brake pedal until we get all the air out of the lines.
And after a job well done, I decided to reward myself, and Jan of course, with dinner at Saltgrass Steakhouse, our local favorite.
Very good as usual.
---
Thought For The Day:
"Always listen to experts. They'll tell you what can't be done, and why. Then go ahead and do it." – Robert Heinlein
ghdgh