Daily Archives:
December 2, 2021
We left the rig about 12:30 this afternoon with list of things to do before we leave for Branson on Saturday. But first up of course was lunch. This time at Pho Barr once again.
As before we started out with a couple of their Grilled Pork Spring Rolls with Peanut Sauce.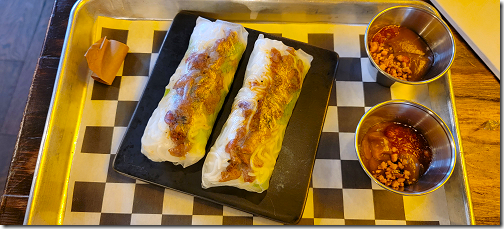 Then while Jan got her usual Grilled Chicken Vermicelli Bowl,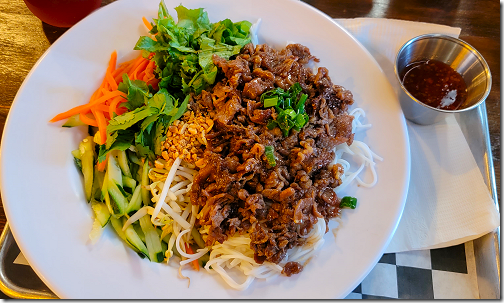 I got the Filet Mignon Pho Bo. I mean it is a Pho place, right. It's right there in the name.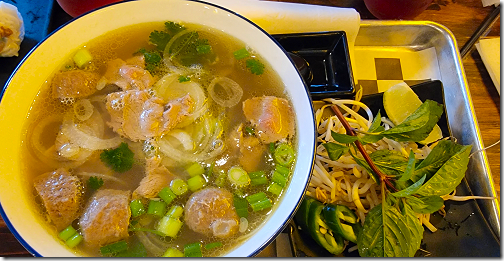 All really delicious. We're really looking forward to the one in our area opening.
Then it was off to get my haircut before our trip. Which of course didn't take long.
Heading back toward home, we made a stop at the Blue Wave Car Wash to get our Jeep all spiffy for Branson.
Next it was across the for few things from WalMart for our trip. Finally coming home we stopped off at the PO to drop off our Christmas cards. Jan had pushed to get them done before we left so they wouldn't be hanging over her when we get back.
Tomorrow, a lot of last minute trip stuff.
---
Thought For The Day:

Law of Mechanical Repair – After your hands become coated with grease, your nose will begin to itch and you'll have to pee.
..