Daily Archives:
December 7, 2021
After yesterday's busy schedule, with 3 things on our plate, Titanic, Legends, and SIX, it was nice to have a little more free time today with only two.
First up at 10am was a Beach Boys Review, which consisted of two guys and two girls.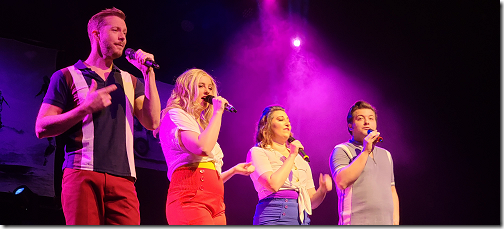 Actually there was girl in the Beach Boys for a while, Toni Tennille, of the Captain and Tennille, played electric piano on the 1972 tour.
Though they didn't look the part, they had the voices down perfectly, especially interesting since the guy on the left is Australian and spoke with an Aussie accent, but sang in American.
They talked about how the Beach Boys pretty much started the 'Surf Music' craze, but also what was called 'Hot Rod Rock' with songs like Little Deuce Coupe and 409, segueing into their influence on groups like the Mamas & the Papas and others.
A really good show and a lot of fun.
About 3pm we headed down across the Table Rock Dam to, where else, Table Rock Lake, for a dinner cruise on the Showboat Branson Belle.
So when is a dinner cruise NOT a dinner cruise?
When there's dinner, but no cruise. It just sat there at the dock the whole time.
Now I would swear I booked a Dinner Cruise, but I guess not. It just sat there.
Every photo on the Internet shows the Belle steaming majestically across the lake,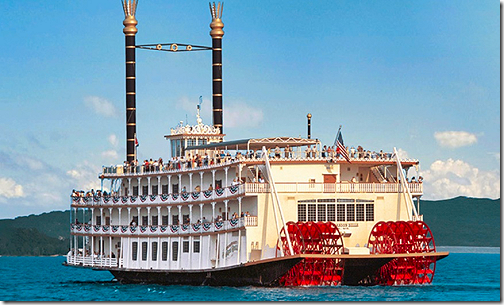 But not tonight. It just sat there.
We did have a great table on the lower balcony level with a perfect view of the stage though.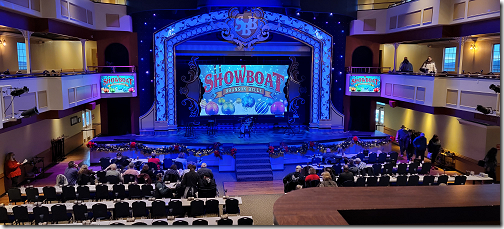 And the food was really good too. After starting with Wedge Salads, Jan got the Pan-Seared Trout,
while I got the 21 Day Dry Aged Ribeye.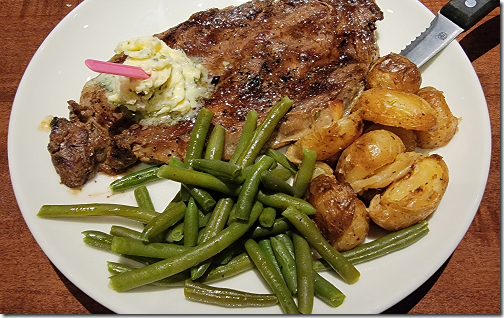 Then for dessert, Jan got the Ooey Gooey Butter Cake,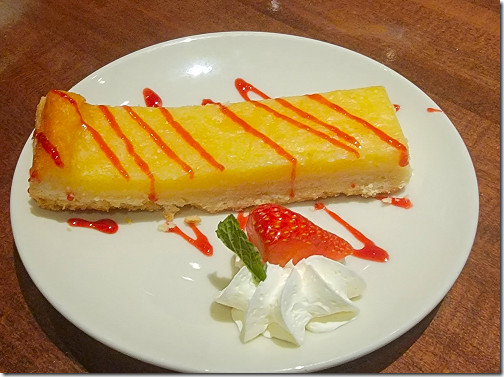 while I finished up with the Chocolate Pecan Cheesecake.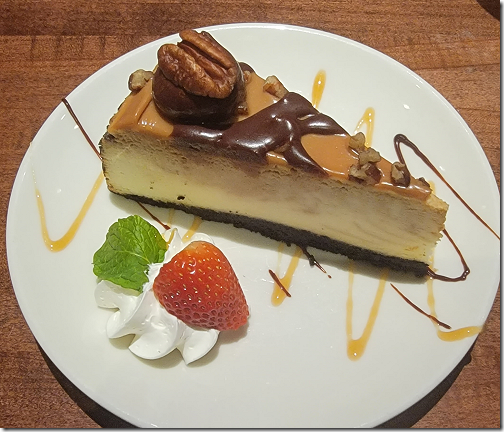 A really great meal.
Then about 30 minutes later the show started, with probably the best production values we've seen so far.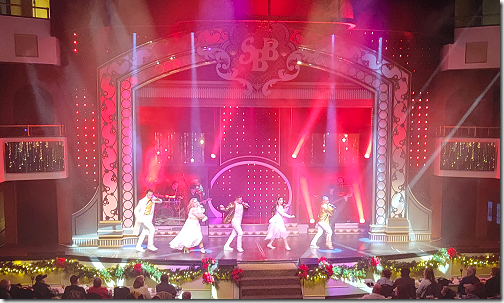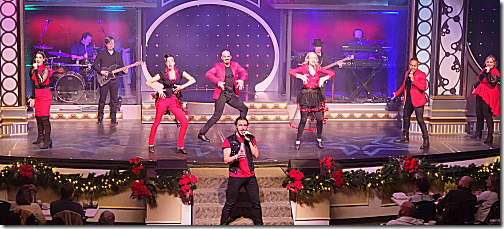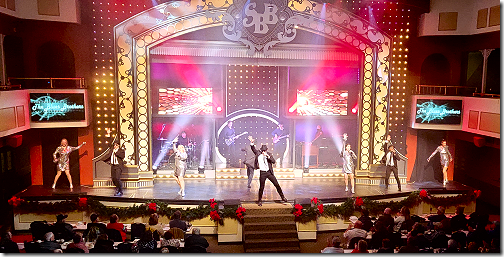 A really great night!
And coincidentally, two years ago at this time, Jan and I were on a Dinner Cruise in NYC on the East and Hudson Rivers.
And this time it moved.
More tomorrow.