Daily Archives:
December 12, 2021
Santa Fe, Texas, that is.
We left Texarkana about 8:30 this morning on our way back home, 333 miles away. And it was a very smooth trip until we got right into downtown Houston on US59, and about 1.5 miles from getting in I-45 south when all 4 lanes came to a complete stop.
After we sat there for about 10 minutes, I checked Waze and found a 'major crash' out in front of us. Then my amazing wife, who freely admits she has absolutely NO sense of direction, navigated us through the surface streets of downtown Houston after we were able to get off 59.
She used to work in this area a while back an d remembered which streets would get us through and out the other side and on I-45 past the wreck.
Way to go, Sweetie!
Getting back into our area about 2:30pm we had decided to have lunch at Gator's before heading home.
Jan got her usual Strawberry Walnut Salad with Grilled Chicken,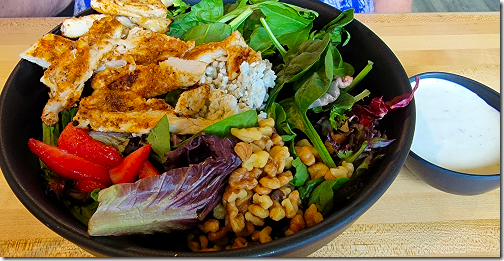 while I got a bowl of their delicious made-in-house Baked Potato Soup.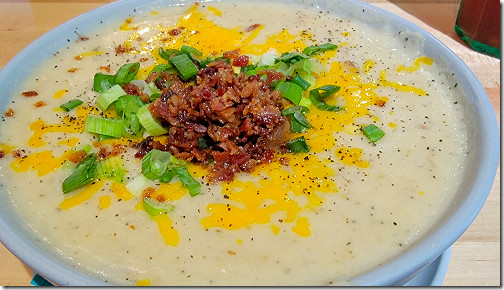 Even with the great time we had last week in Branson, it was really good to be back home.
---
Thought For The Day:
Go ahead and take risks – it gives the rest of us something to laugh at.
.