More Pho Barr . . .
Jan and I met long-time friend Tricia up at the Pho Barr in Webster about 1:30 for another fun get-together with her.
I've known Tricia probably since the late 90's when I started doing computer support for her business, and we've been friends ever since.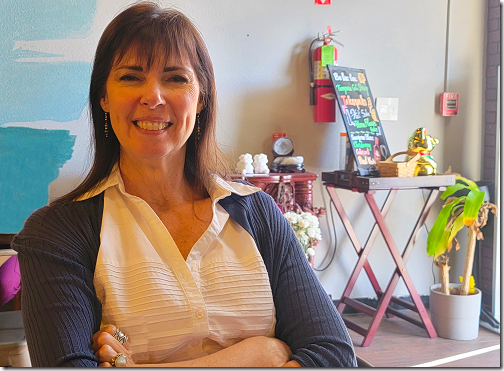 And we had our usual great time, talking old movies and TV shows, politics, CoVid, and a lot of other topics. So much so that our planned first visit to the new HEB at I-45 and El Dorado had to be put off since when we finally got around to checking the time, it was after 4pm.
So maybe Thursday?
Tomorrow I'm going to put in a call to an local RV handyman to hopefully set up an appointment for Thursday morning for him to come out and remove the Captain's chair and the mounting plate so I can start using my new gaming chair in its place.
---
Omicron Spreads Faster Than Delta Within Vaccinated Individuals: Danish Study
A Danish study of nearly 12,000 households has discovered that Omicron spreads faster than Delta among those who are fully vaccinated, and even higher between those who have received booster shots, demonstrating strong evidence of the variant's immune evasiveness.
The Omicron variant was found to evade the immunity of vaccinated individuals at a much faster pace compared to Delta, and at a higher rate than the unvaccinated, according to the study conducted by researchers at the University of Copenhagen, Statistics Denmark, and Statens Serum Institut.
Nearly Half of Omicron Cases in Houston Hospital System Among Vaccinated: Study
About half the Omicron cases in a major hospital system in Texas have been among the vaccinated, according to a new study funded in part by the U.S. government.
Researchers with Houston Methodist Hospital and other institutions performed genome sequencing of patients with COVID-19 in the Houston area and identified 862 people with symptoms whose infections were caused by Omicron, a variant of the CCP (Chinese Communist Party) virus, or SARS-CoV-2. The infections were recorded from late November 2021 to Dec. 18, 2021.

Need a mask and don't have one? You could do what this lady did in Argentina.
When told she needed to put on a mask to buy ice cream, she decided to strip down and use her dress.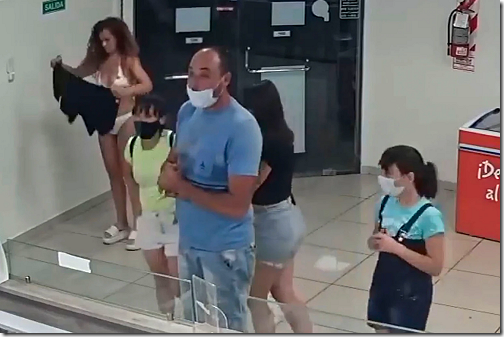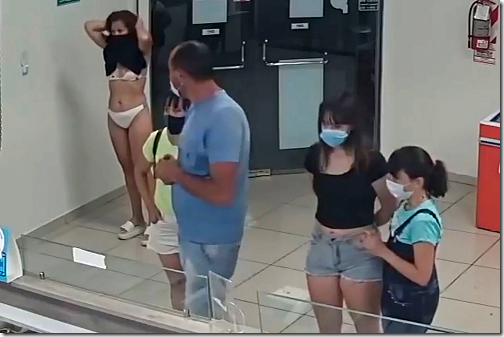 But when she was still refused service, she left in a huff.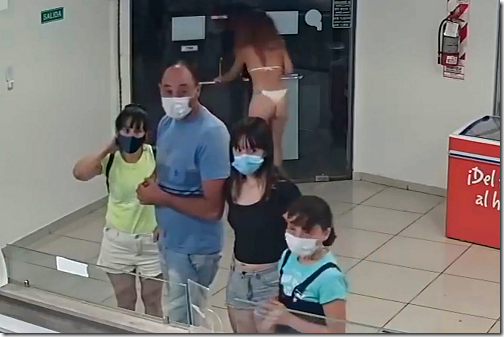 Jan said the server was probably a women. If it had been a guy she would have been at the front of the line.
Finally, a use for Oklahoma.
Texas Annexes Oklahoma, Turns Entire State Into One Giant Buc-ee's
OKLAHOMA—Texas has announced the unilateral annexation of Oklahoma. The entire state will be leveled and turned into one giant Buc-ee's convenience story, according to sources within the Texas state government.
The move was made as part of an attempt to find a use for the state to the north of Texas, as it seemed to just be acres and acres of nothing worthwhile.
---
Thought For The Day: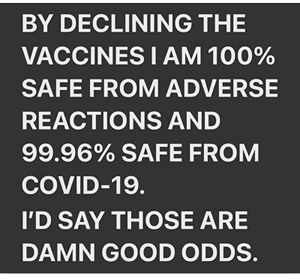 .
.