Sittin' Pretty . . .
Jim of Jim's RV Service showed up a little after 10am, and along with his helper had the chair and the base out in about 30 minutes, leaving this.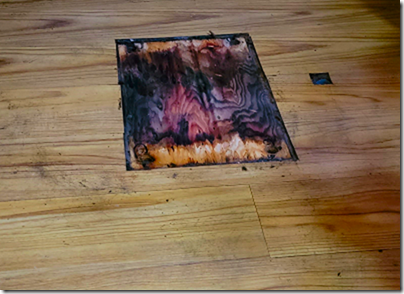 Even nicer, Jim hauled off the old chair, as well as our old Attwood water heater that I haven't had a chance to throw away before my recent unpleasantness.
Then after a little cleanup, I put down the chair mat we had already ordered, and rolled my Respawn Gaming Chair into place.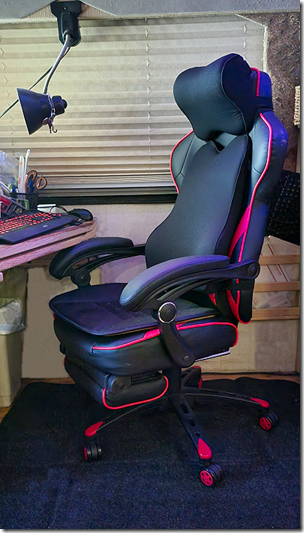 I also installed another of the Lumber Support Cushion's that we had previously installed in the Jeep.
All very comfortable!
A little later Jan and I drove into League City to have lunch at Cracker Barrel, today in particular because it was Thursday. And Thursday at Cracker Barrel means Turkey and Dressing. And Jan loves Turkey and Dressing.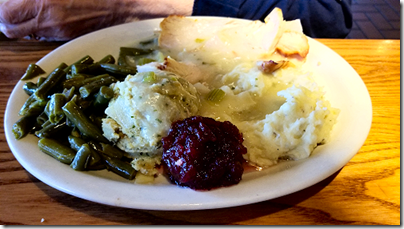 But not being as big a fan of T&D as Jan, I had breakfast, in this case their Double Meat Breakfast.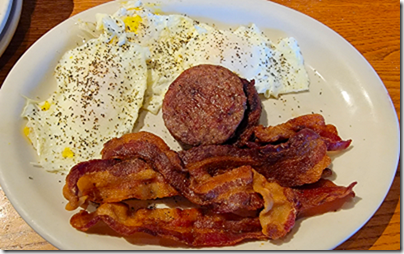 After lunch we decided to check out the new HEB up at I-45 and El Dorado. It opened on December 29th, but we decided let things calm down before we visited. It was busy, but not too bad.
It's basically a bigger version of the one over on SH96, and very nice.
---
I forgot to mention in yesterday's blog that our Office Manager Jennifer has been double vaccinated, and I think, has had a booster too.
But apparently now your booster needs a booster.
Booster dose of mRNA COVID-19 vaccine required for immune protection against Omicron variant of SARS-CoV-2, says study
An additional "booster" dose of Moderna or Pfizer mRNA-based vaccine is needed to provide immunity against the Omicron variant of SARS-CoV-2, the virus that causes COVID-19, according to a study by researchers at the Ragon Institute of MGH, MIT and Harvard. The results of this study, reported in the journal Cell, indicate that traditional dosing regimens of COVID-19 vaccines available in the United States do not produce antibodies capable of recognizing and neutralizing the Omicron variant.
First it was masks weren't needed.
Then they said, well OK, wear a mask.
Next it was double masked, then triple. Now they're saying cloth masks don't work.
It must be a N95 or KN95. (BTW KN95 means that they're made in China)
But that didn't seem to help Whoopi Goldberg who though triple-vaxxed, hardly ever leaves her home, and always wears an N95 mask, still came down with the WuFlu.
'I've done everything I was supposed to do'.
But she still says that once everyone gets vaccinated, everything will be fine.
Yeah, right!
---
Sound Familiar?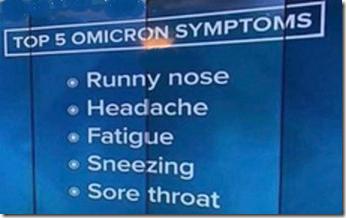 .