Daily Archives:
April 4, 2021
I made sure I was up about 8:30 this morning since Brandi had said breakfast was at 9. And breakfast was going to be her famous Challah Bread French Toast.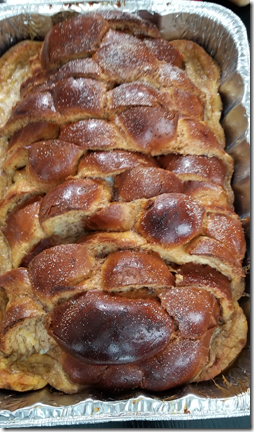 And on the plate, with ButcherBox (The same place last night's Prime Rib came from)Sausage and Bacon, it looked like this.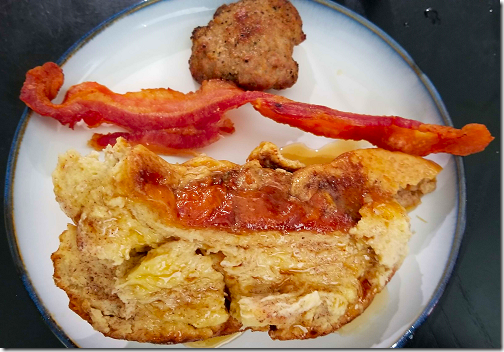 But what makes it extra-special is this Bourbon Barrel-Age Maple Syrup.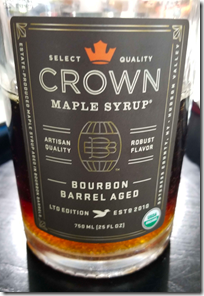 Delicious!
Afterwards some of us (not Jan. Again) headed out to the pool, where Landon tried out his Velocity Speedboat.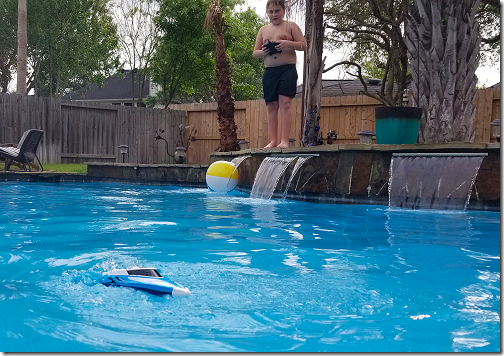 But capable of 20mph speeds, he never really got to open it up. However it was fun to use it to annoy Jack as he chased it around the edge of the pool, and even jumped it after it a couple of times.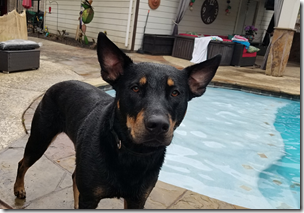 Yesterday I recounted Landon's put-down to Brandi about how he got his artist talent from his Uncle Chris, and not his mother, and Landon mentioned the amazing windchimes he makes.
You've seen the one he made for Jan for Christmas,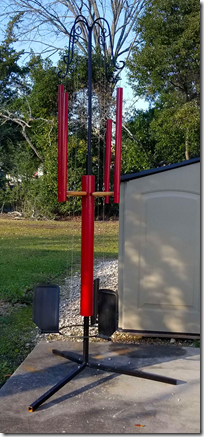 And here's the ones he made for Brandi a while back. Note that the pendulum is a wine glass.
Very apropos.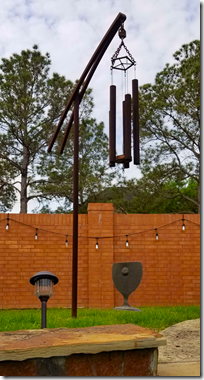 Very impressive!
Also in yesterday's blog I mentioned how Landon said he wanted one last Easter Basket, since next year he figured he be too old for one. And here's what he found this morning.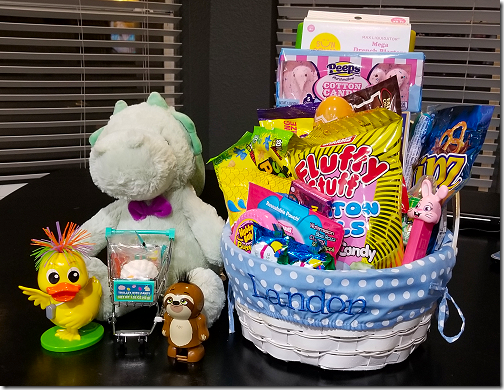 Looks like that oughta hold him.
After a really great get-together, Jan and I headed home about noon, with a 'what looks to be an every trip' stop at the El Pollo Loco in Pearland for chicken on the way, before finally getting home about 1:30.
Loved our visit, but it's nice to be back home.
And Karma was glad to see us too.
---
Thought For The Day:

Dr. Fauci has decreed Chocolate Easter Bunnies are permitted this year as long as they are properly masked.