Daily Archives:
April 9, 2021
More tomorrow night about tonight's Opry show, but I did want to mention one of the hits of this evening.
This is 5 year old Blair Kudelka. (Love her little high heels!)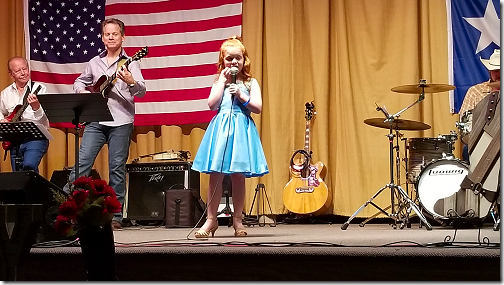 This was her first time to perform on stage, and you would swear she'd been doing it for all five years of her life.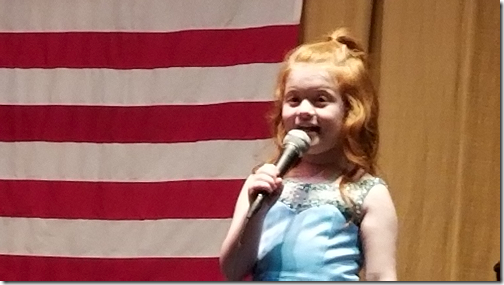 She sang Dolly Parton's 'Coat of Many Colors' and 'May The Circle Be Unbroken'.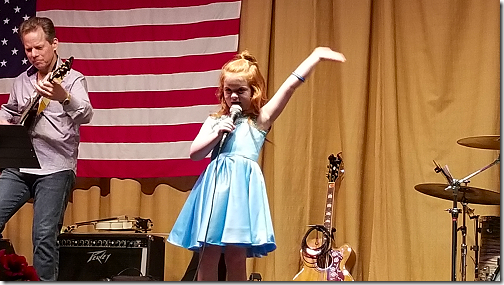 She didn't seem to have a problem with stage fright, and never missed a cue.
She's really something.